Our Monday Morning Mindset: "When nothing is sure, everything is possible." - Margaret Drabble Everything is Possible #RefuseToSink #ChallengeSupportGrow

Parents, The Chilton ISD will continue to offer summer feeding opportunities for all students ages 18 and below. The summer feeding program will begin on June 1, 2021 and continue thru July 8, 2021. Breakfast will be served from 7:00 a.m. to 8:00 a.m. and lunch will be served from 12:00 p.m. to 1:00 p.m. The program will run Monday thru Thursday only. For additional information, please contact Mrs. Wanda Judie, Director of Child Nutrition, at 254-546-1230 or
wjudie@chiltonisd.org
.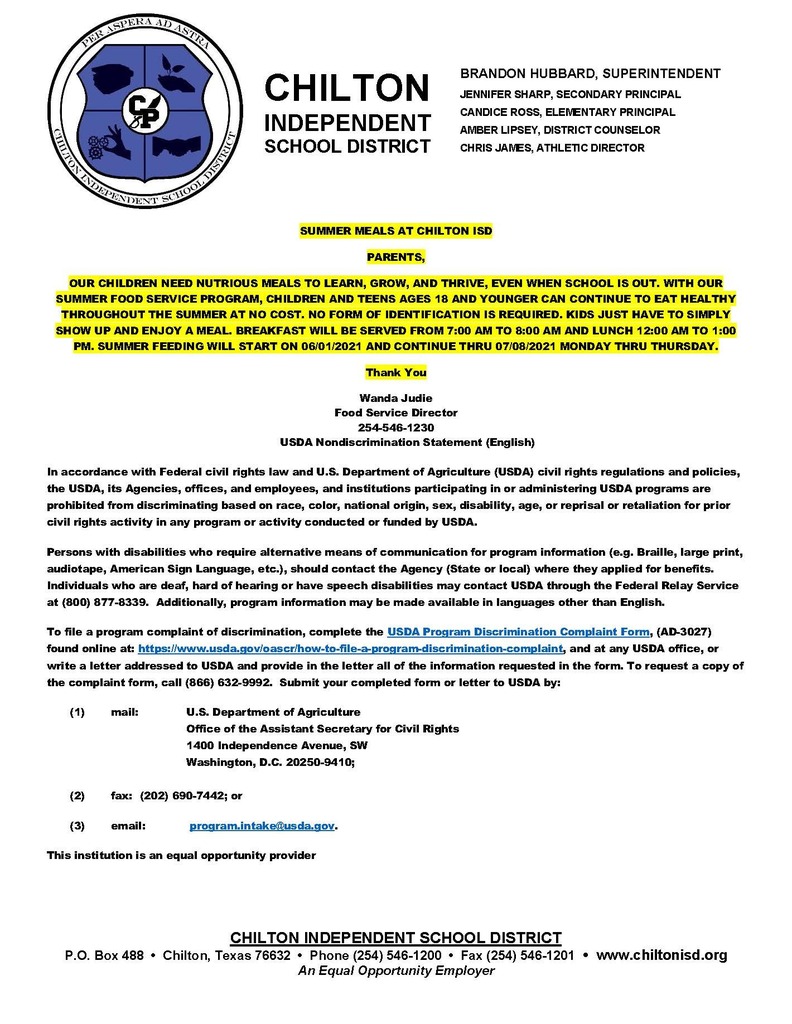 Pirate Nation, Please remember that there will be no school on Friday, April 2, 2021 in observance of the Easter Holiday. We look forward to seeing everyone on Monday, April 5, 2021.

More pictures from the 8th Grade Eruption Contest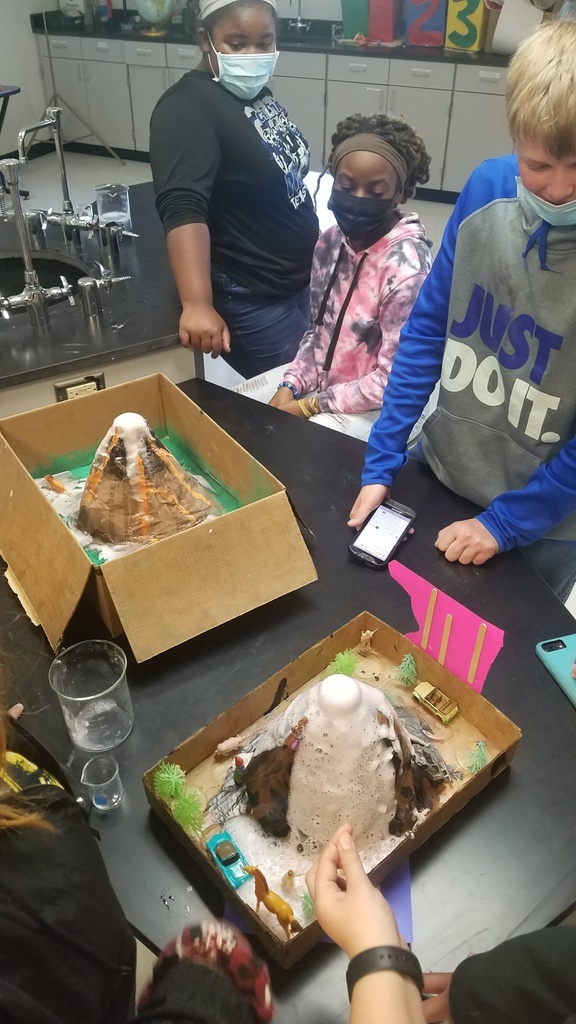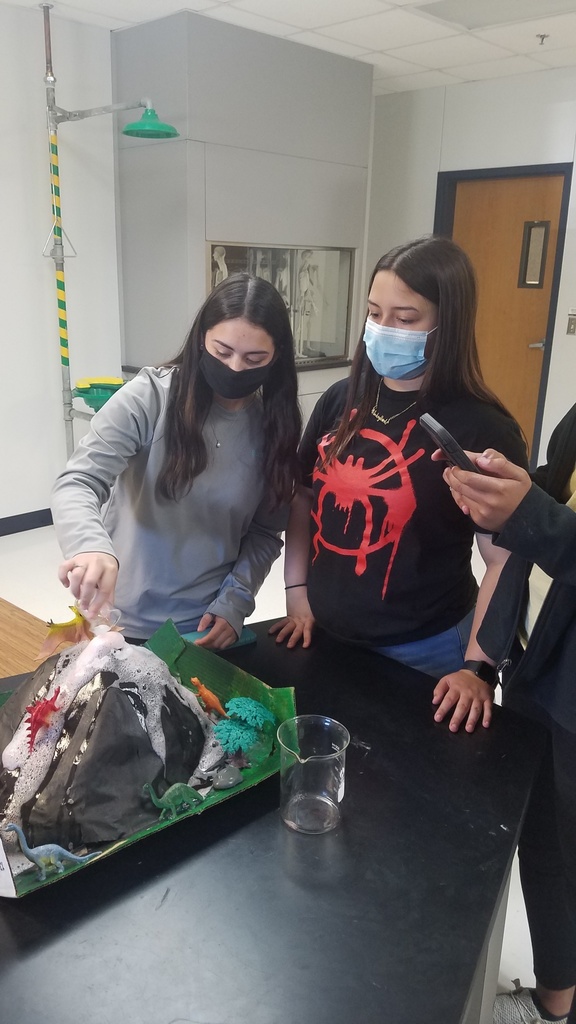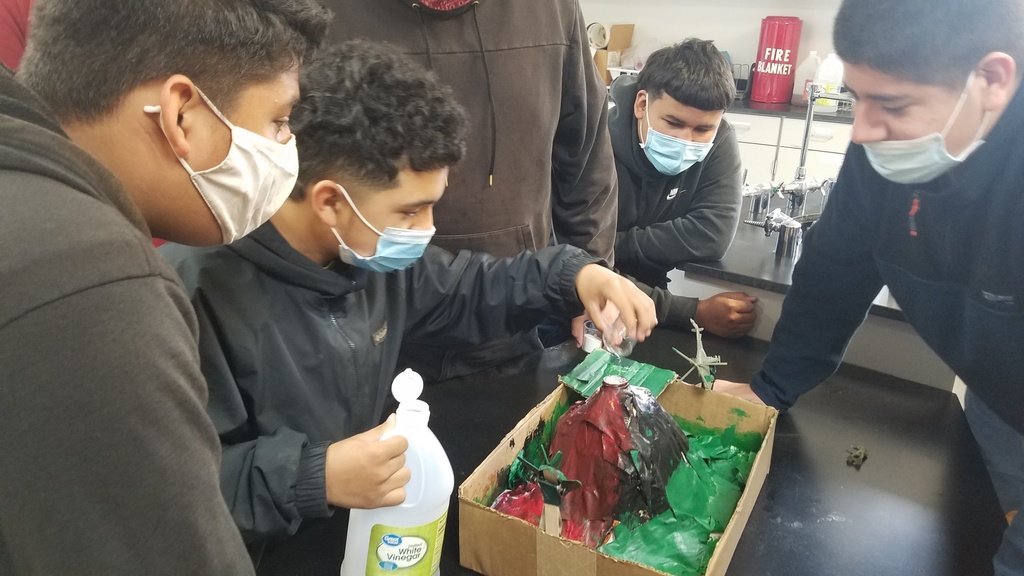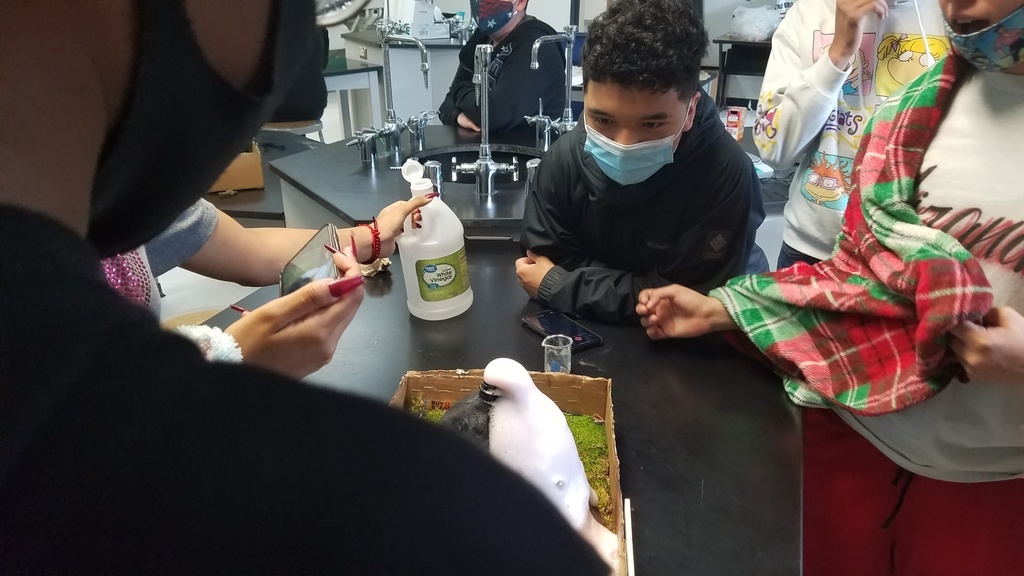 Had fun watching our 8th grade students compete in their class Volcano eruption contest.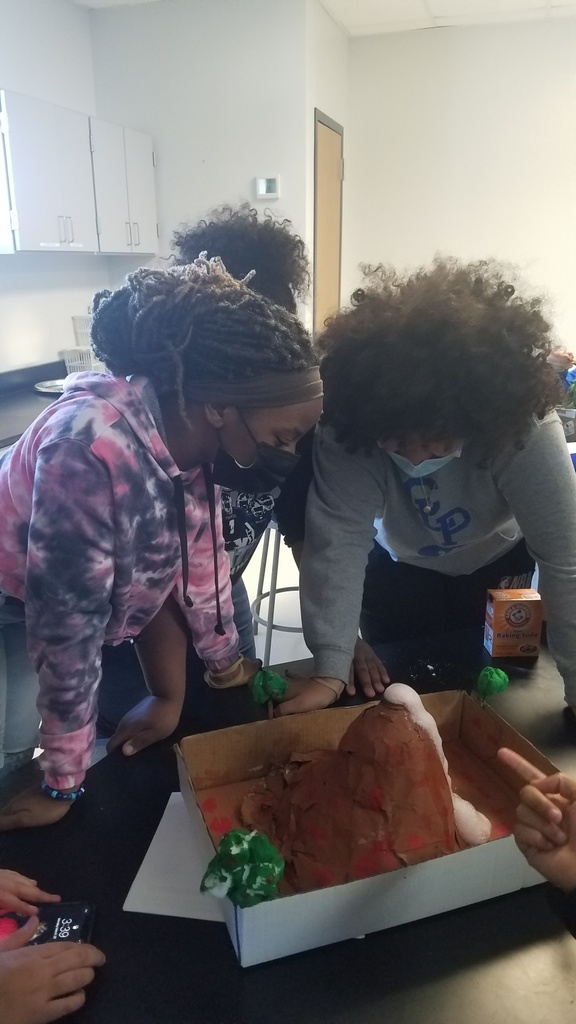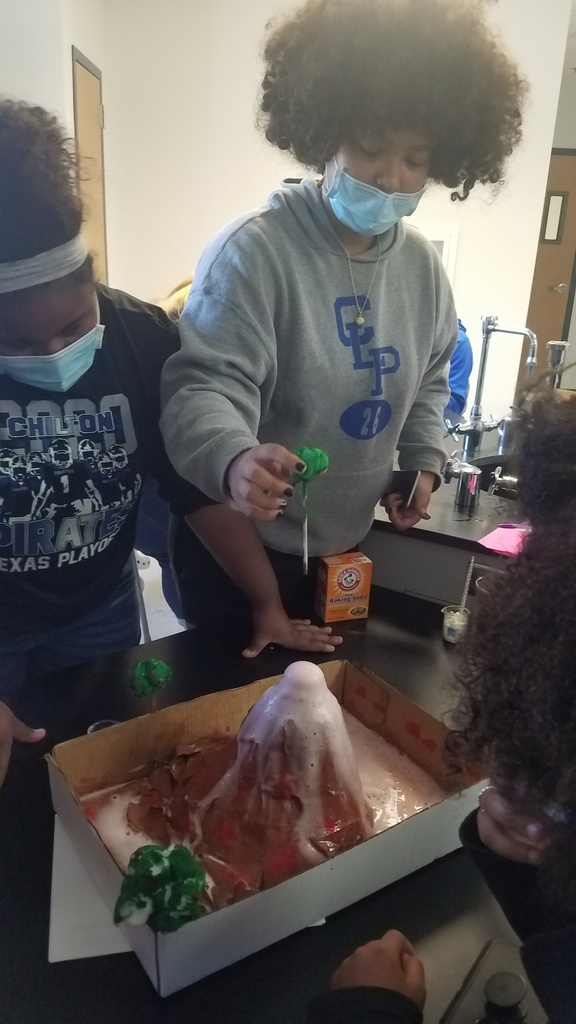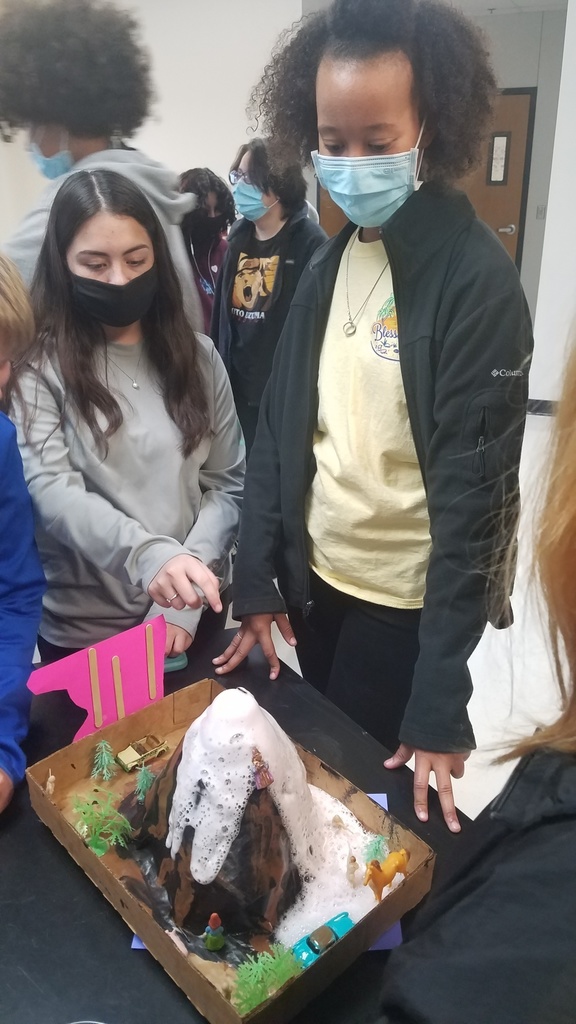 Pirate Nation, If you are a transfer student into Chilton ISD, please complete and return the 2021-2022 Transfer Application by Monday, April 12, 2021. A copy of the form was mailed to your home. However, if you do not have a copy of the document, you can retrieve a copy at the Chilton ISD Administration Office or visit the following link:
https://chiltonisdtx.sites.thrillshare.com/browse/106907
Please complete the form ASAP as spaces in grades 1 - 12 are limited. Thank you for choosing Chilton ISD.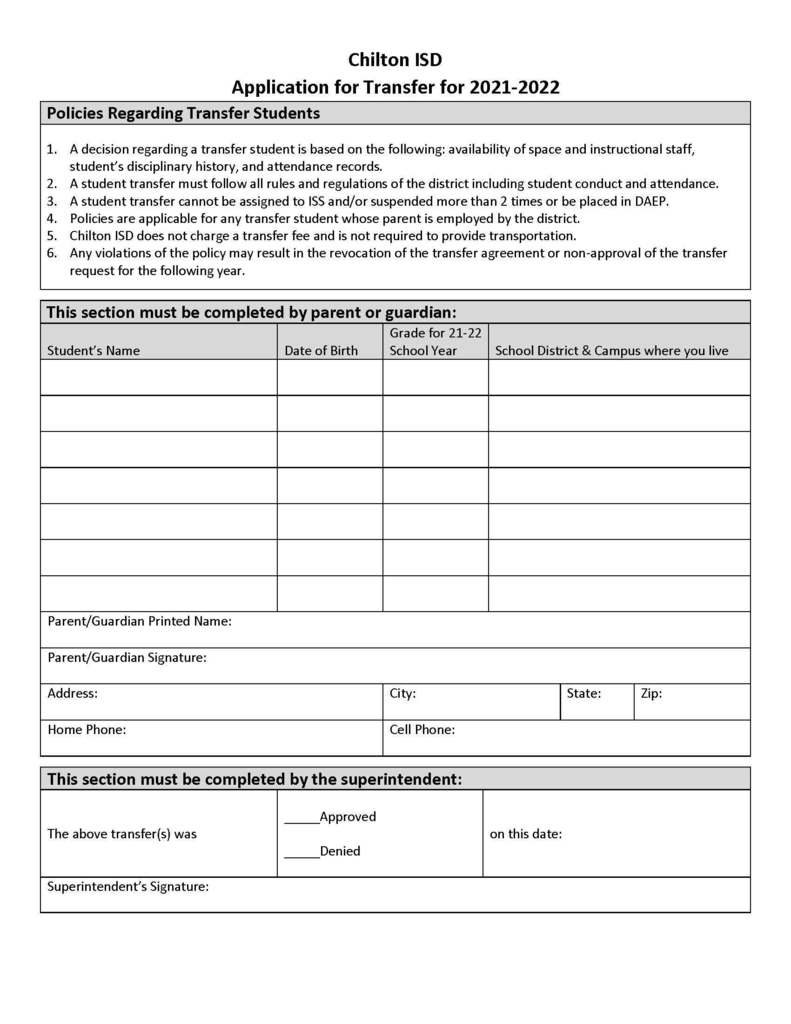 All Engineers have to begin somewhere. In Chilton ISD, we begin in Pre-K! #ChallengeSupportGrow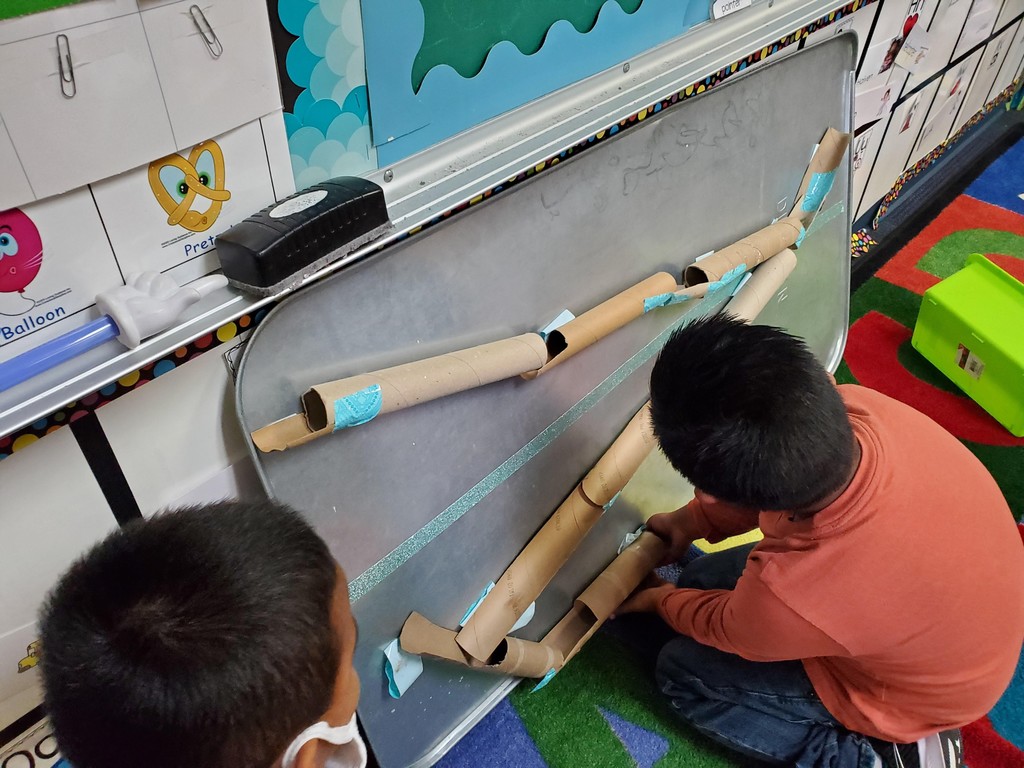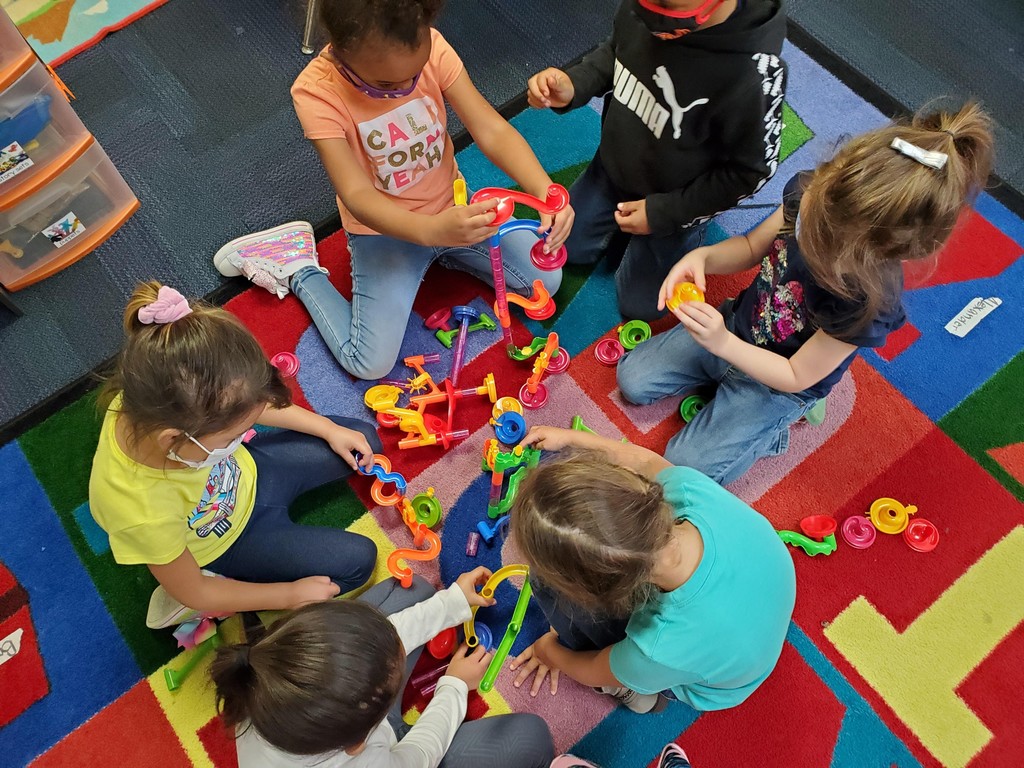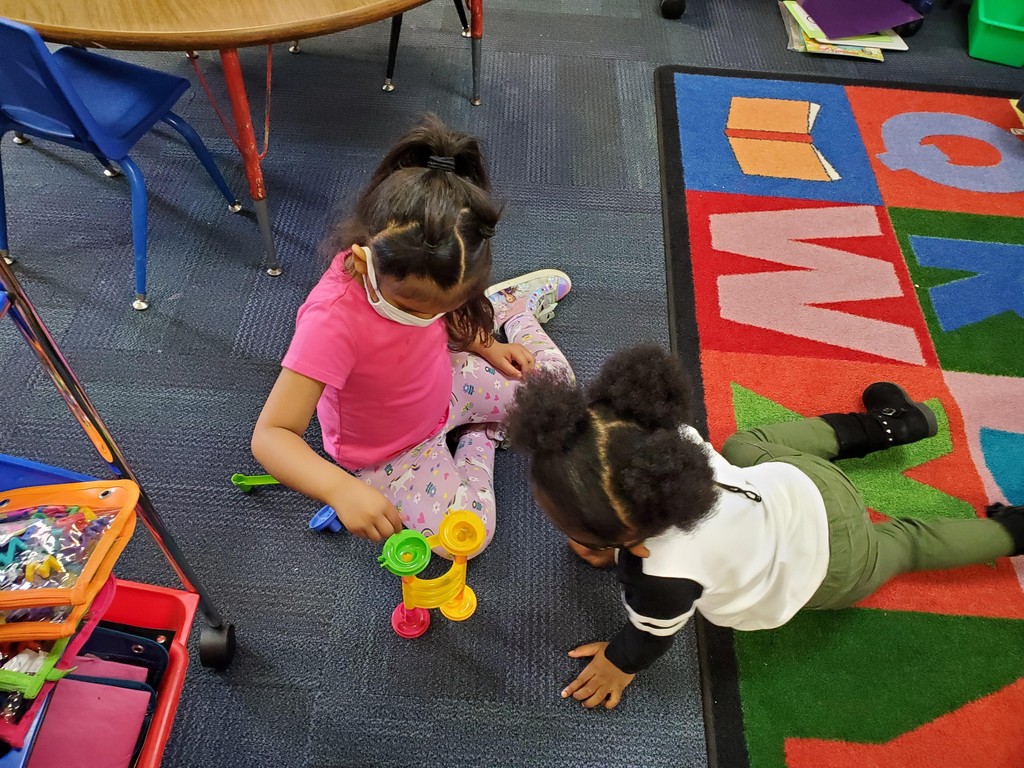 Congratulations to the Lady Pirate softball team on an impressive win against Grandview. #RefuseToSink #ChallengeSupportGrow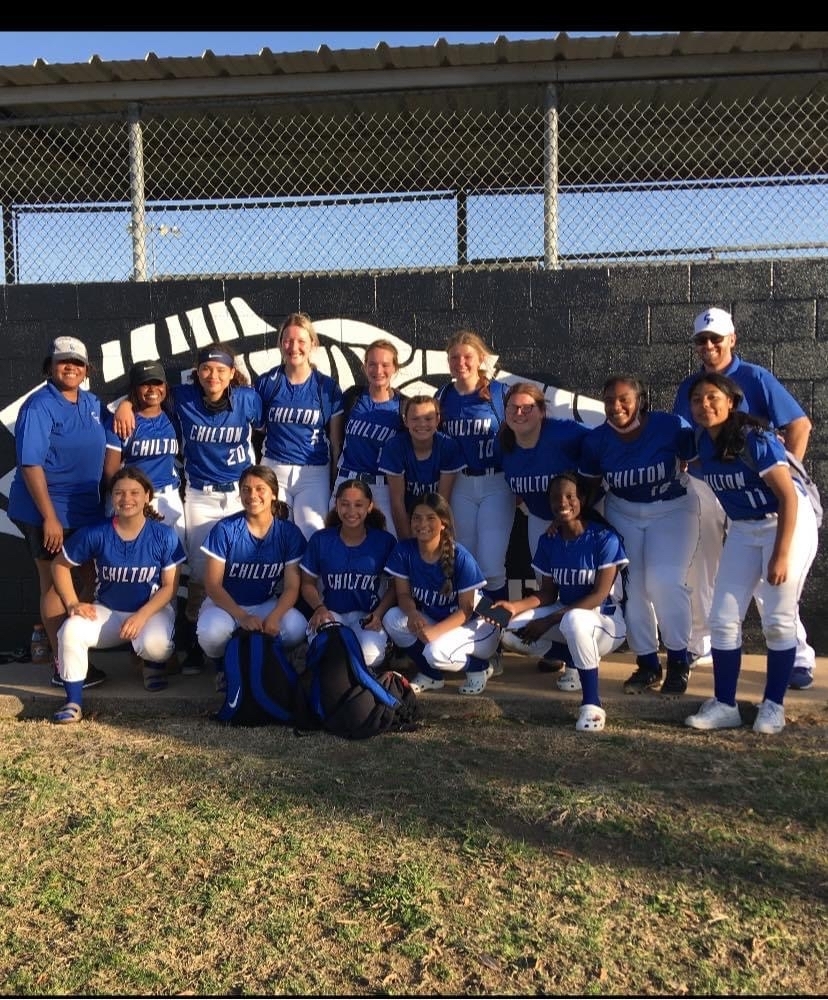 Thank you Max Herrera, Chilton ISD sophomore, for representing Pirate Nation will at the Regional Powerlifting Meet. With a 2nd place finish and best bench press lifter during that meet, Max is now a state qualifier. Max will compete on Saturday, March 27, 2021 at the State Powerlifting meet.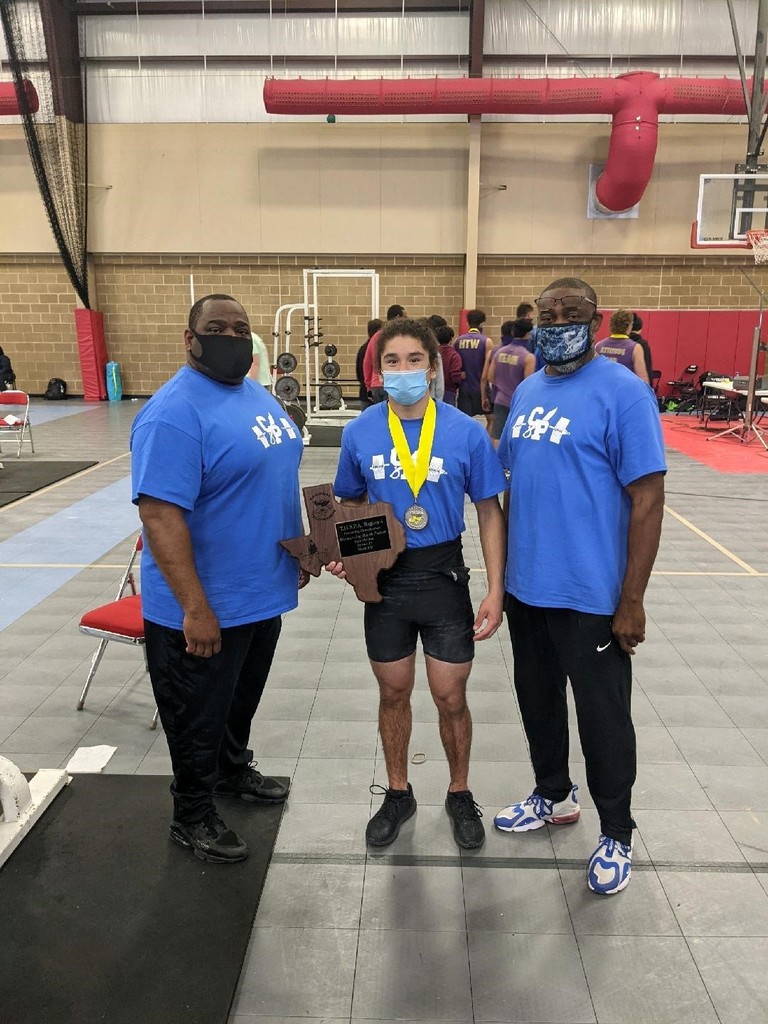 Congratulations to Shona Yarbrough, 10th grade student at Chilton High School, for qualifying for the State Powerlifting Meet. During the powerlifting meet Shona produced personal records in the squat and bench press. Thank you Shona for your hard work in representing Pirate Nation! #RefuseToSink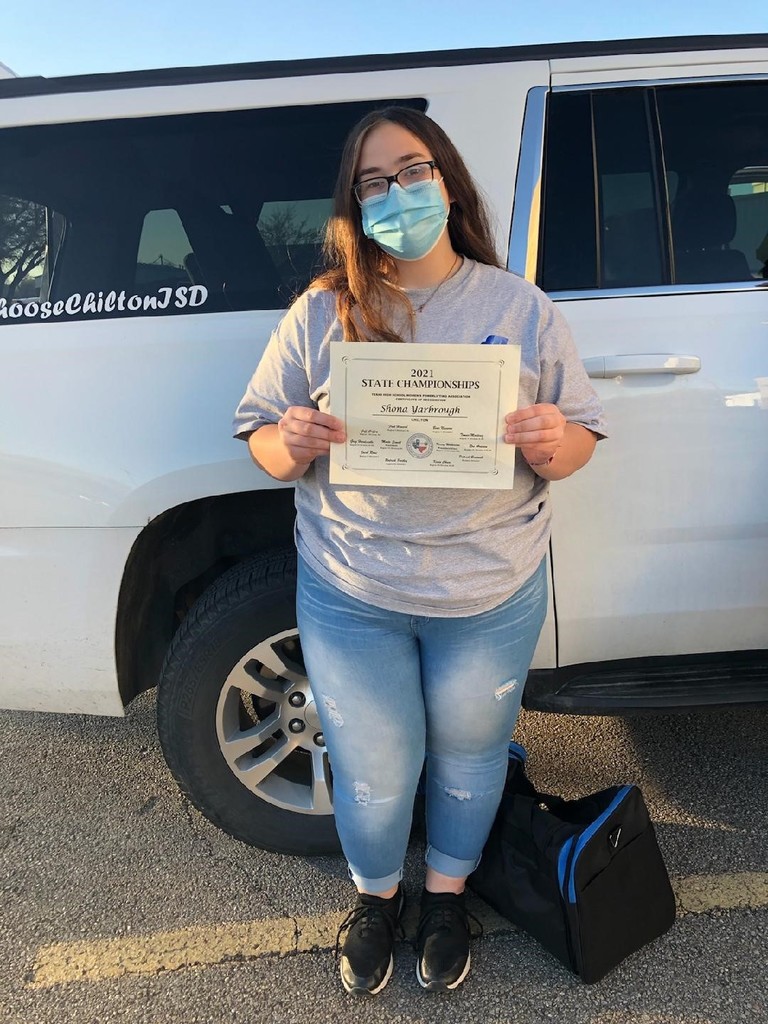 Congratulations to the Child Nutrition Services staff for receiving another perfect audit evaluation from the Texas Department of Agriculture. Thank you for modeling the standard of excellence that all Chilton ISD departments and staff members aspire to demonstrate!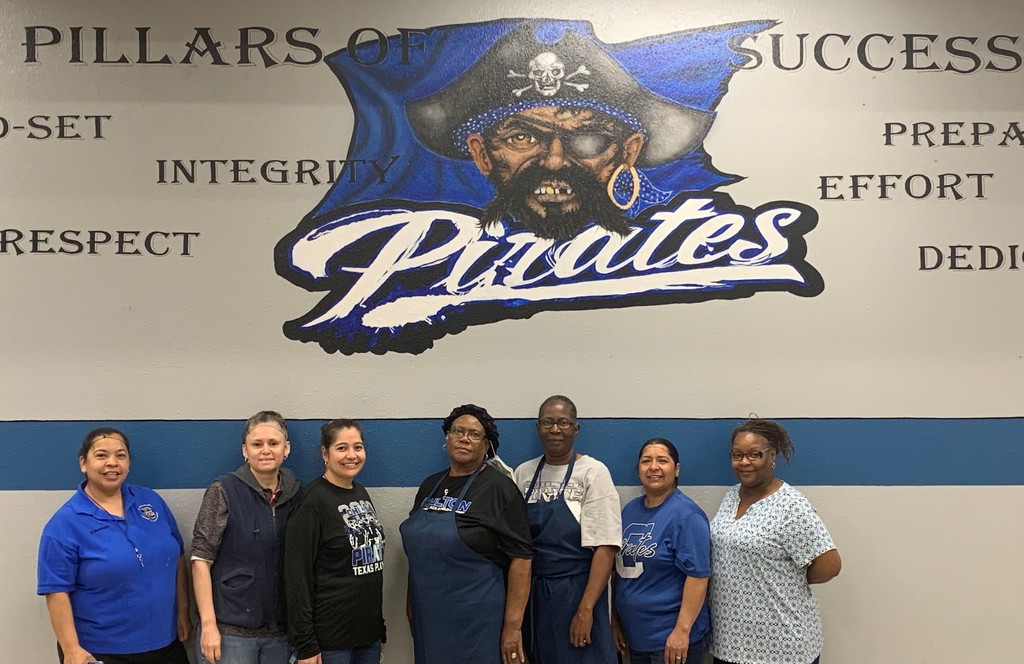 Congratulations to the following athletes for representing Chilton ISD well at Normangee Relays. Boys' Results: 400 M Dash - Ja'Brian Davis - 2nd Place 100 M Dash - AJ Hopkins - 5th Place 110 M Hurdles - Jacobi Washington - 6th Place 300 M Hurdles - Jacobi Washington - 4th Place Shot Put - 1st Place - Jose Salas-Gonzales; 4th Place - Miguel Barron Discus - 4th Place - Jose Salas-Gonzales Triple Jump - 3rd Place - Ja'Brian Davis Girls' Results: 100 M Dash - Imari Wilson - 3rd Place 200 M Dash - Germaiyia Robinson - 4th Place 4x200 M Relay - Wilson, Barrera, Plemons, G. Robinson - 2nd Place 4x400 M Relay - Plemons, Barrera, D. Robinson, G. Robinson - 3rd Place Long Jump - G. Robinson - 3rd Place High Jump - Presley Plemons - 2nd Place Congratulations to these student-athletes and coaches! #RefuseToSink

Thankful Thursday Mindset Never losses; only lessons. "The art of victory is learned in defeat." - Simon Bolivar 100% Accountable

Terrific Tuesday: What's Your Mindset? WE all have to play as a team to make the world a better place." - Magic Johnson We Are Connected

Congratulations to State Qualifying Powerlifter, Shona Yarbrough, for an impressive state performance. She recorded personal best in squat and bench press. Way to represent Chilton ISD. #RefuseToSink #CP4L #ChallengeSupportGrow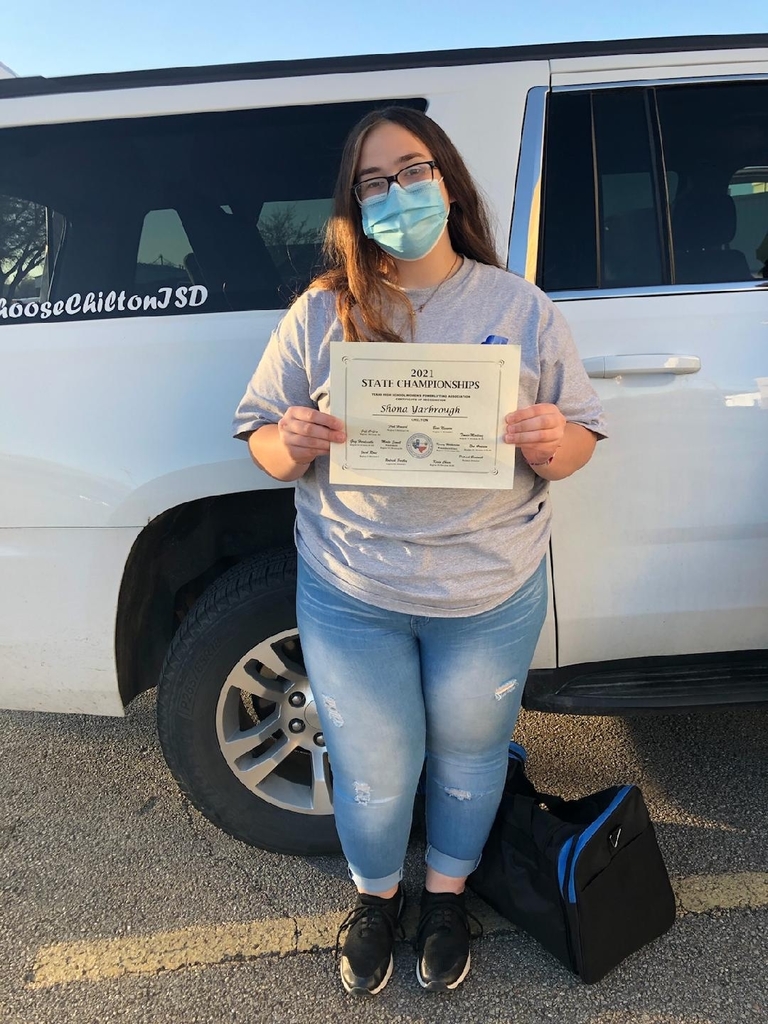 Girls' JV and Varsity Track Champions #RefuseToSink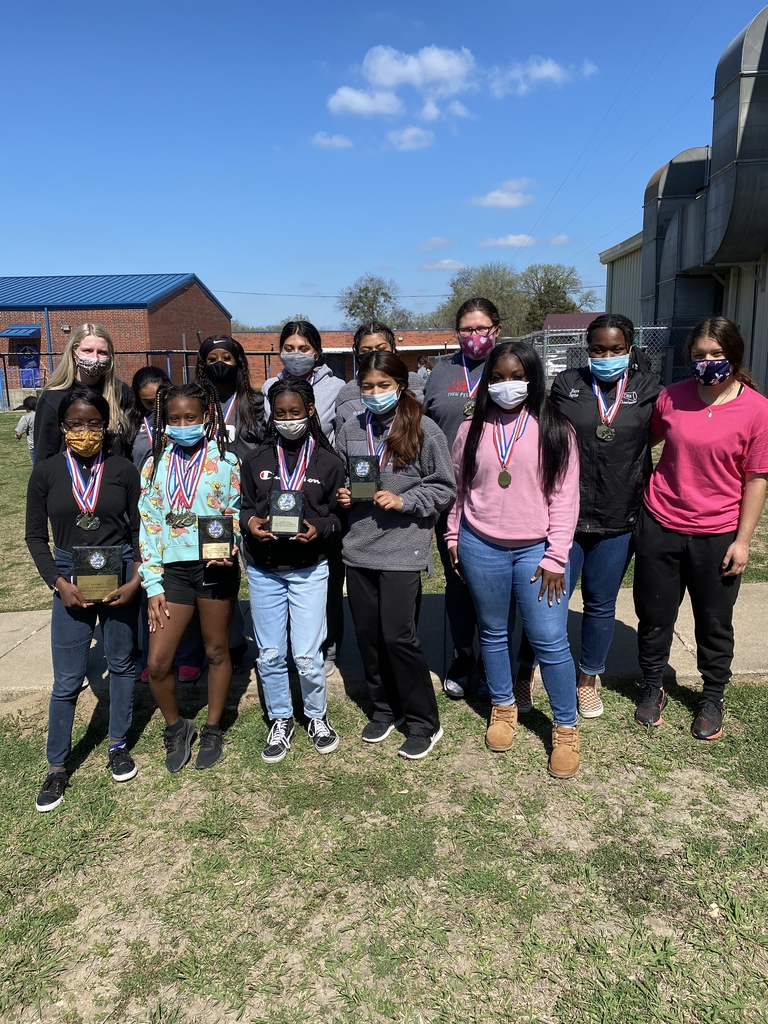 Good Evening Pirate Nation. Friday, March 19, 2021 will not be an early dismissal date. We had to adjust the schedule due to the weather closure in February. Thank you for your flexibility.

Congratulations to the Chilton ISD Tennis team for an excellent showing: Anna/Mabry-1st 🥇 McKeller/Luis- 1st🥇 Esme-1st🥇 Raquel/CC- 2nd 🥈 Aloise-3rd 🥉 Lawrence-3rd 🥉 Tyler- 4th 🏅 #RefuseToSink