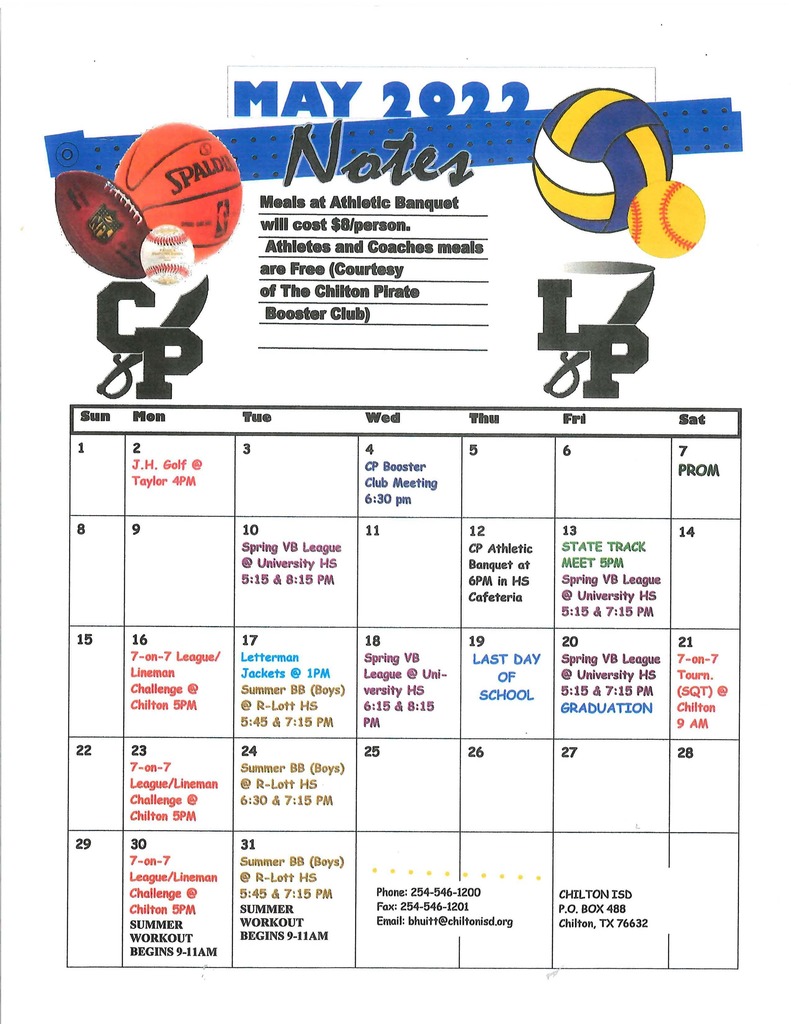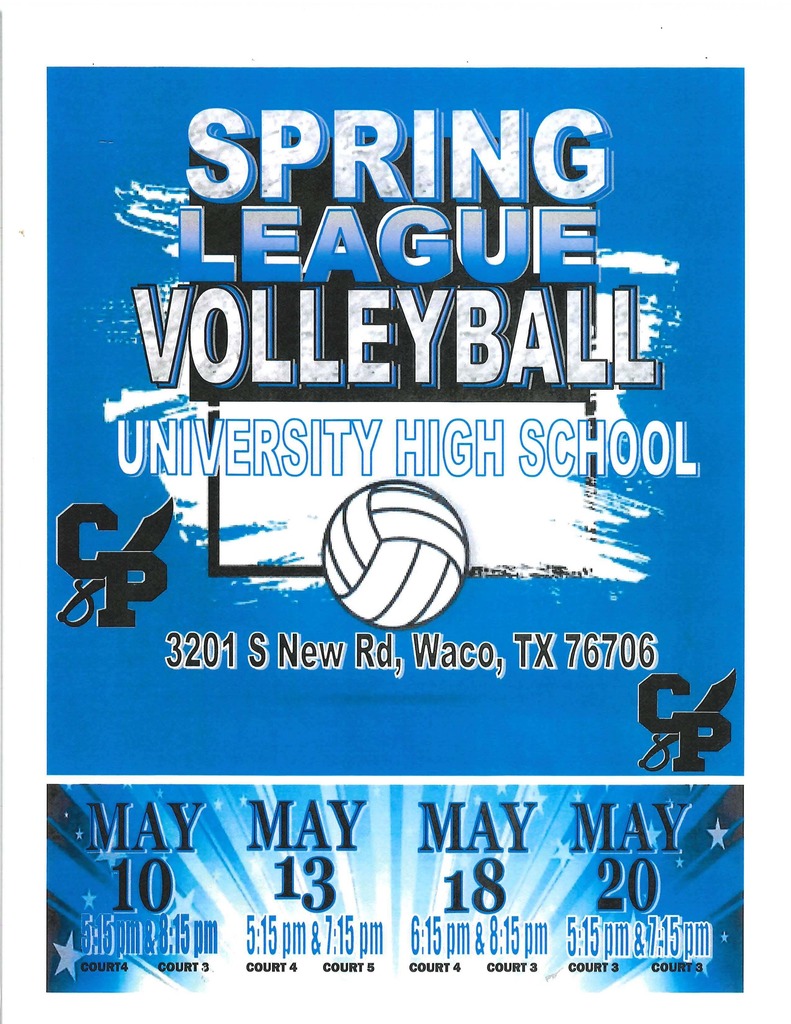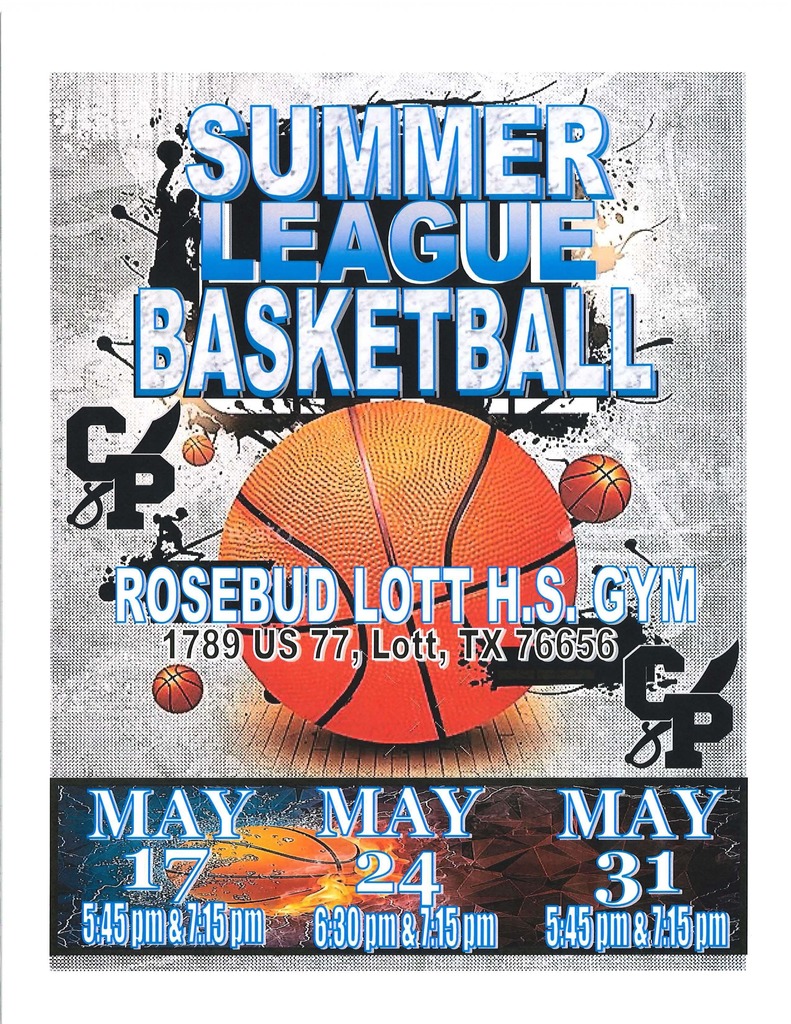 Congratulations to Chilton ISD 8th Grader, Xander Nowaski, who has won his 3rd consecutive medal in as many tournaments. Keep refusing to sink!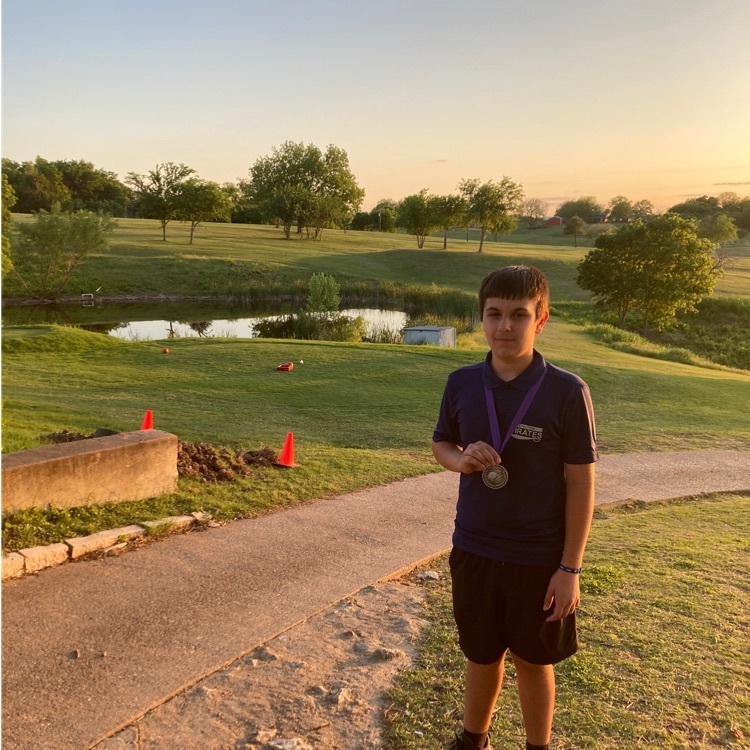 Pirate Nation, Today, May 3, 2022 is the final day for early voting. Early voting processes can be completed at the Court House in Marlin, TX. For more information please visit chiltonbond2022.org/Voting.html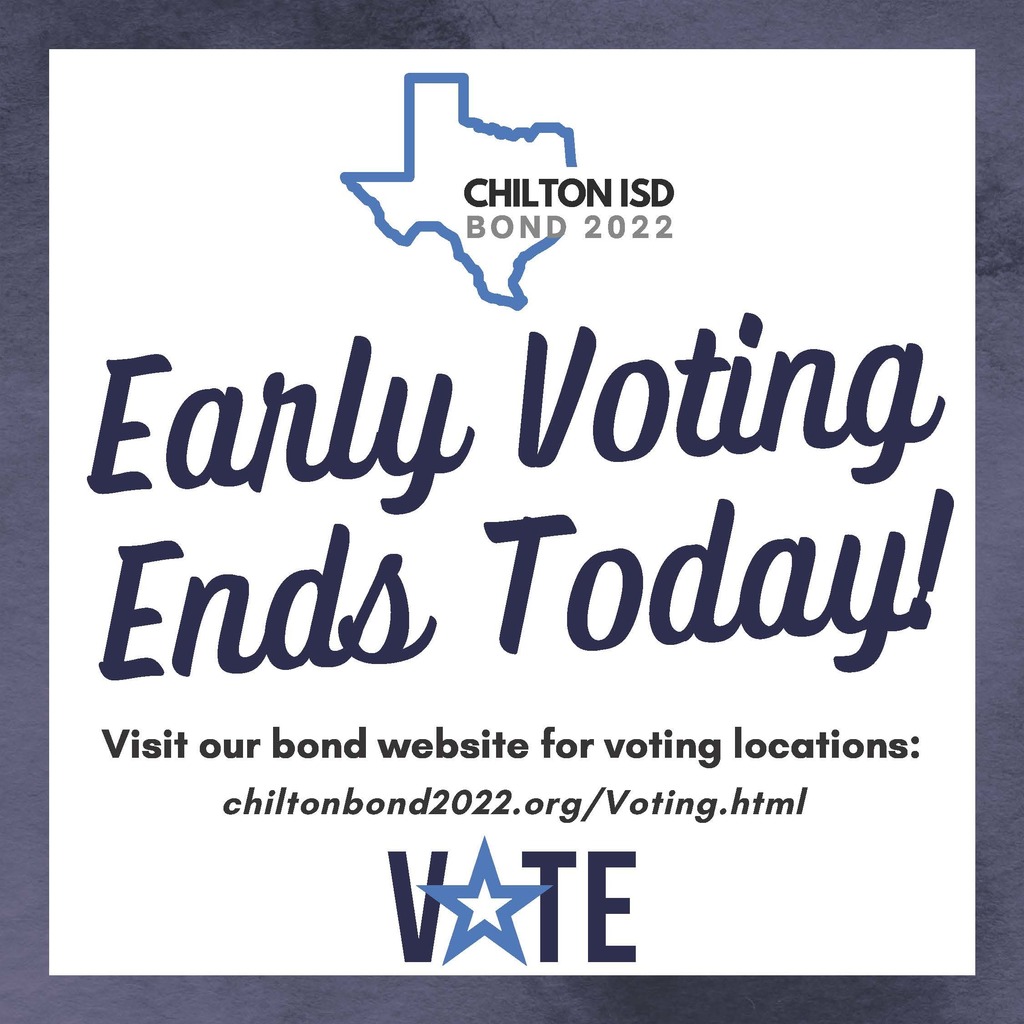 Thanks for all you do!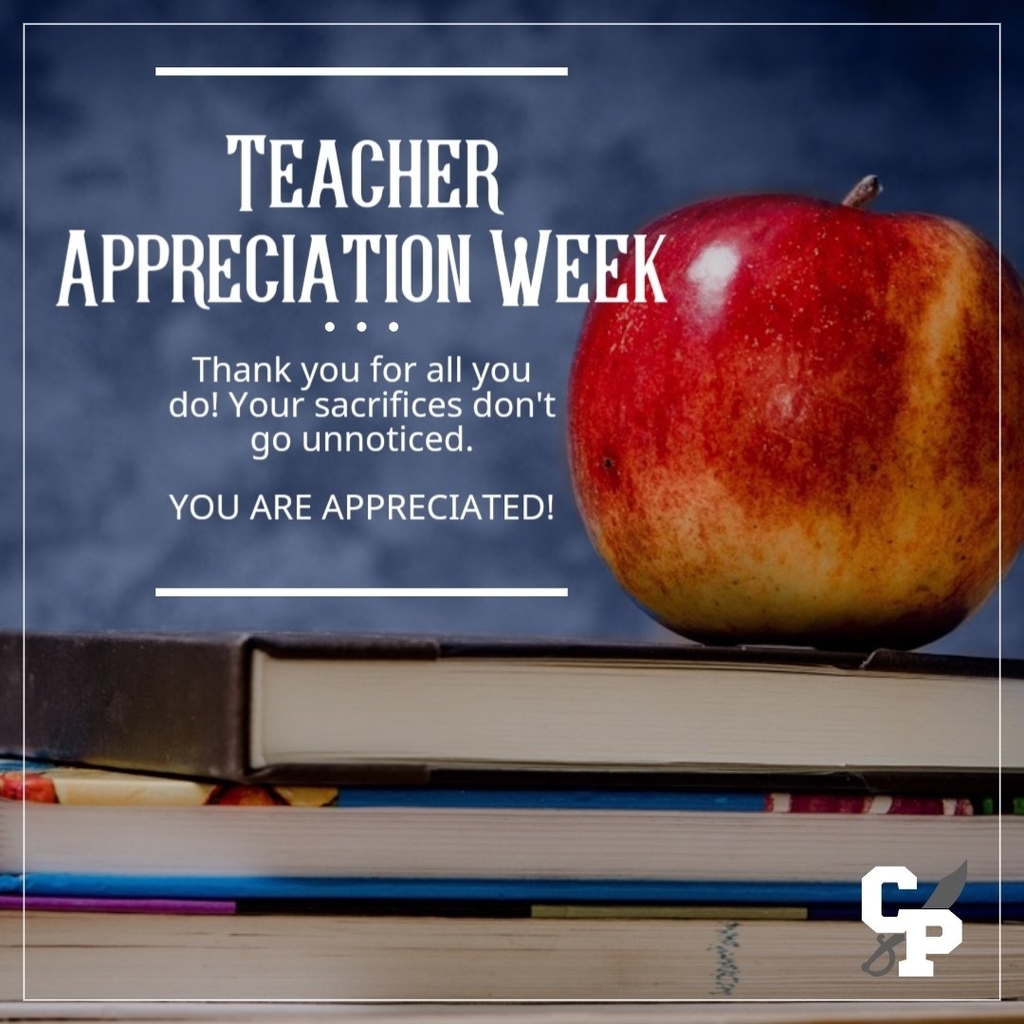 Congratulations to our Lady Pirates 4x100 Relay team on Qualifying for STATE 🔥 REFUSE TO SINK ⚓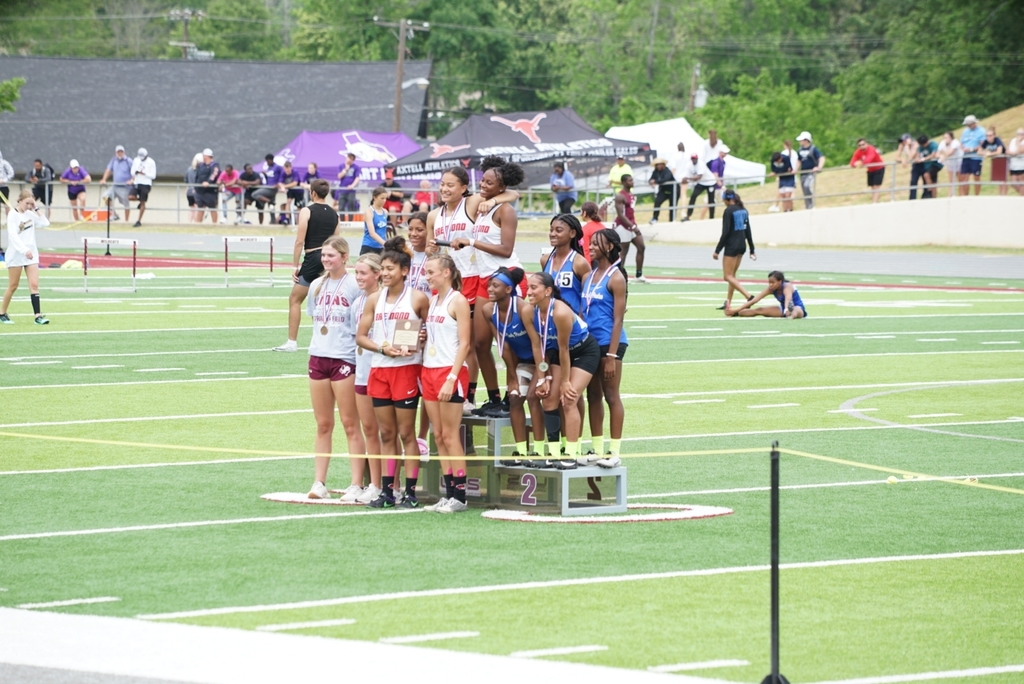 Congratulations to these Chilton ISD Juniors for earning their pins at the Greater Waco Advanced Healthcare Academy. Thanks for representing the Chilton ISD well. #Refuse2Sink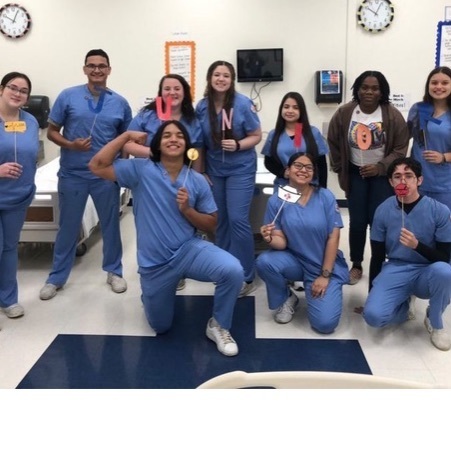 The Chilton ISD High School Athletic Banquet, sponsored by the Chilton Pirate Booster Club, will take place on Thursday, May 12, 2022 at 6:00 p.m. in the Chilton ISD Cafeteria. All athletes and coaches meals will be free. All others will cost $8.00/person.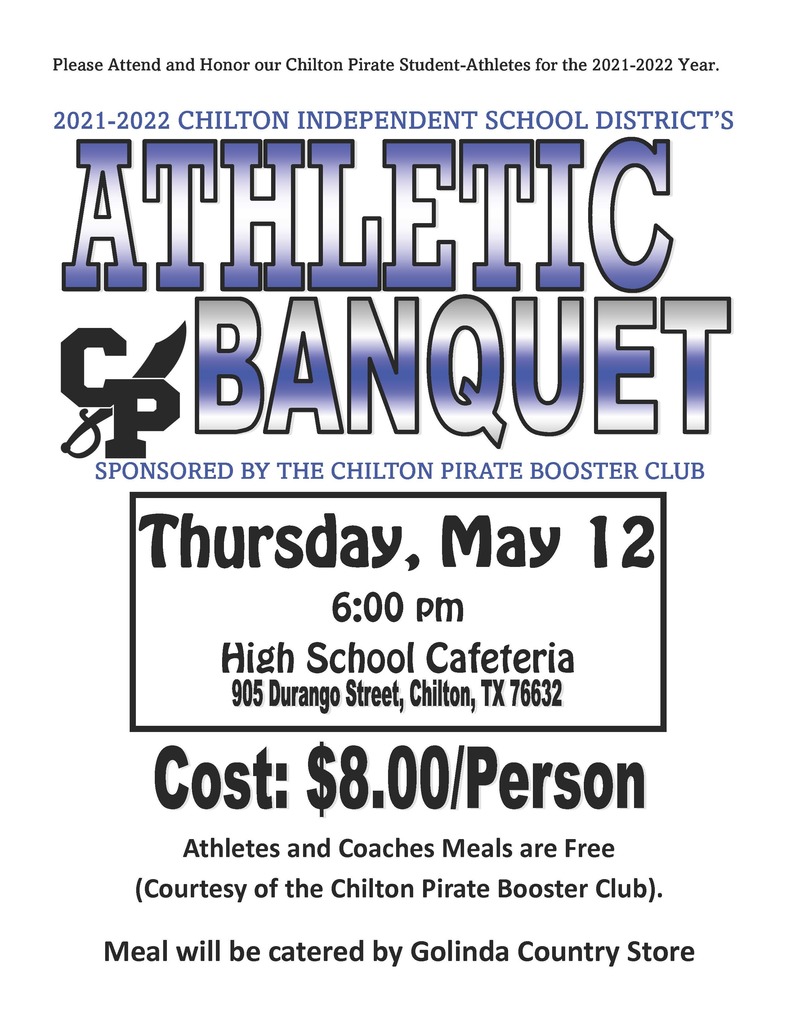 Chilton ISD will host two informational meetings regarding the Chilton ISD Bond on Monday, May 2. An informational meeting for employees will begin at 4:15 pm in the cafeteria. A parent and guardian meeting will begin at 5:00 pm in the cafeteria. Please attend and be informed.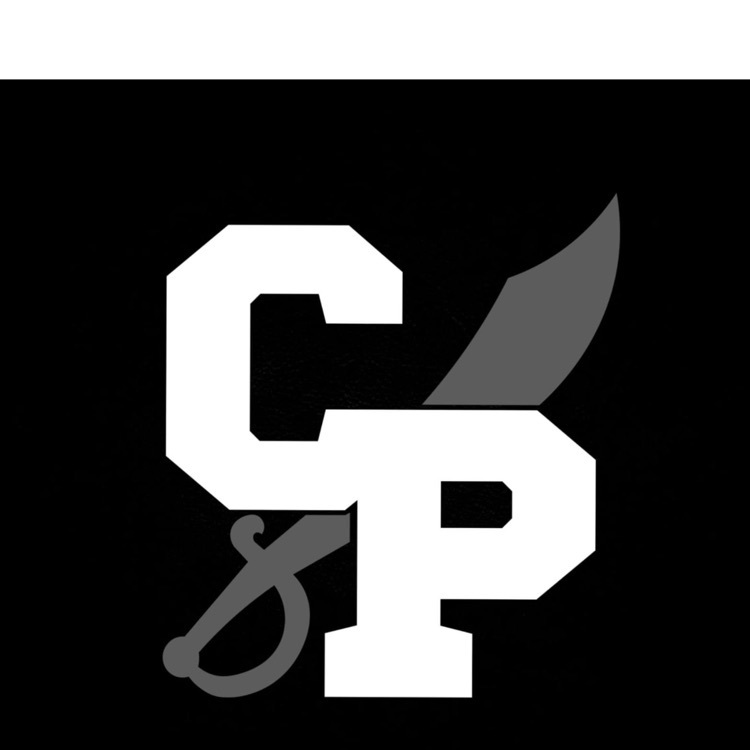 Congratulations to Chilton ISD 8th grade student, Xander Nawoski, for capturing a share of first place at the Thrall Golf Tournament.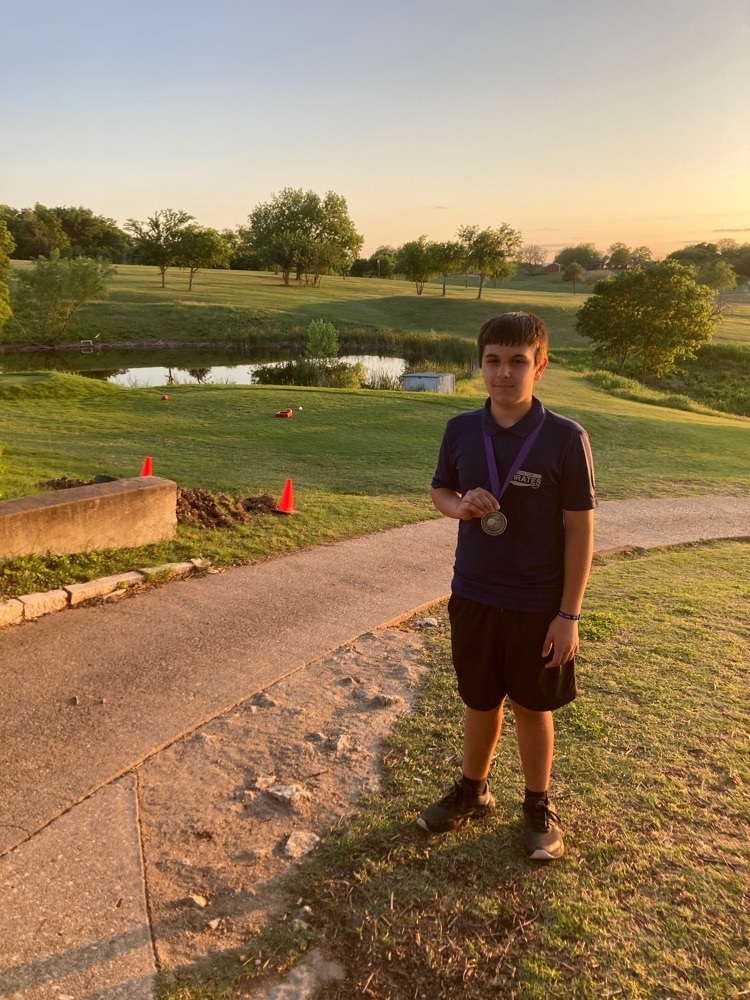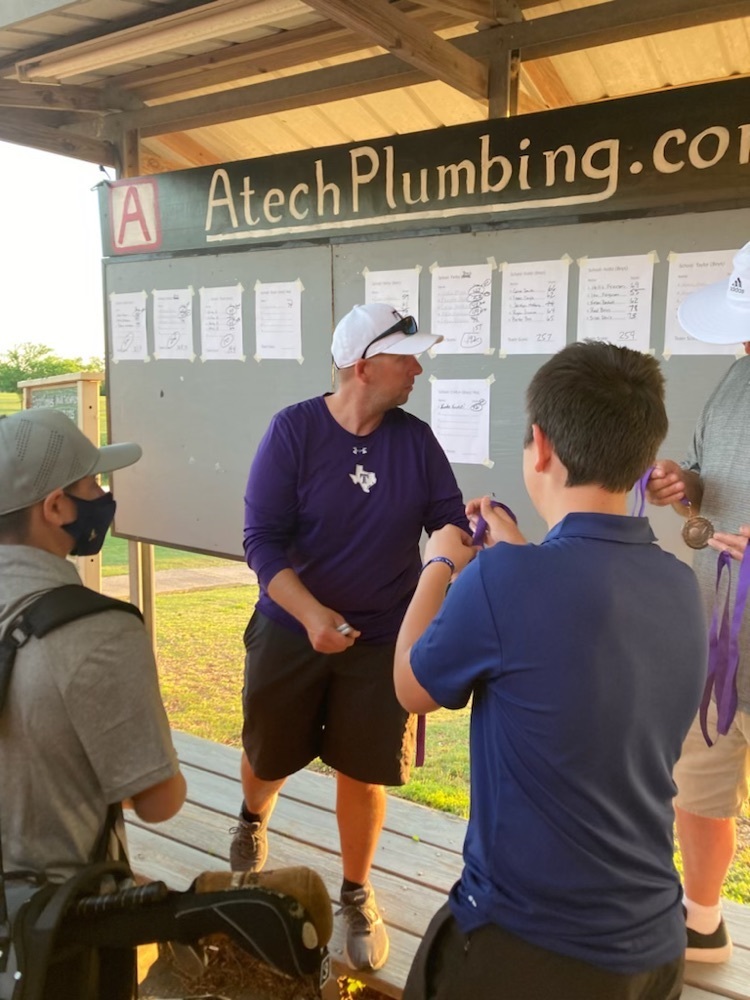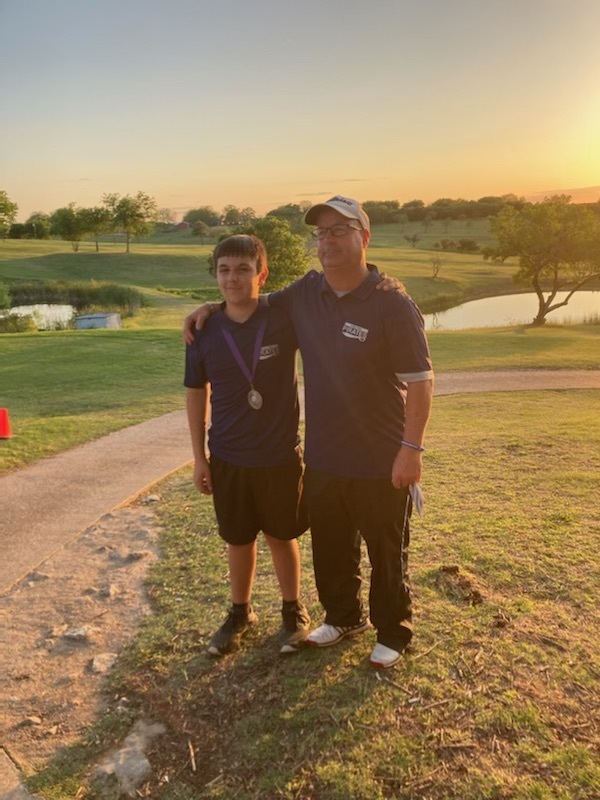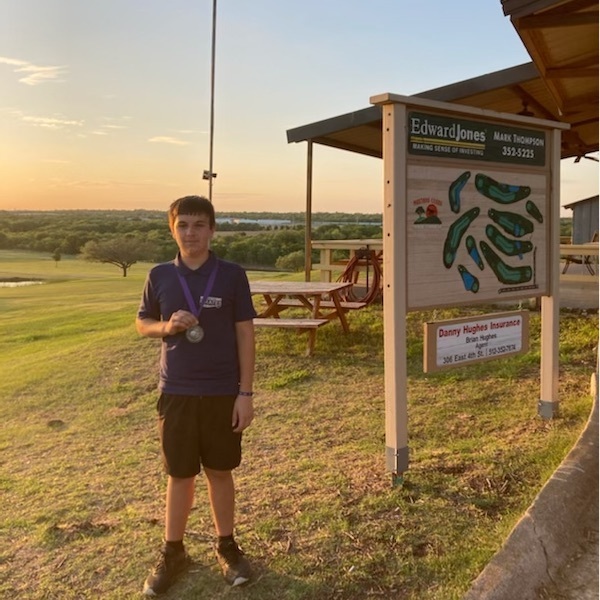 Pirate Nation, Our Pirate and Lady Pirate Varsity Track teams will travel to Palestine tomorrow to participate in the Regional Track Meet. Congratulations to these student-athletes!#Refuse2Sink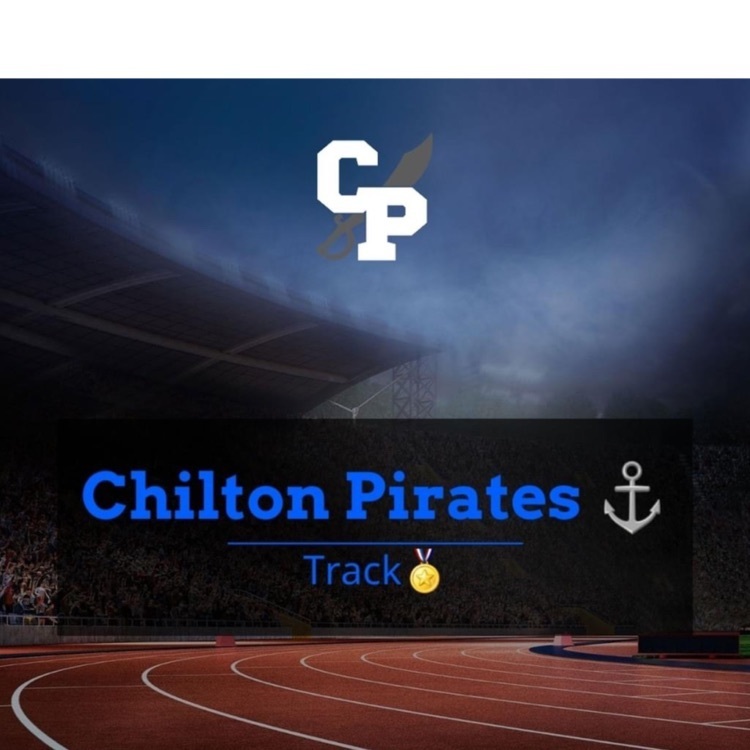 Pirate Nation, Please remember that early registration has begun in the Chilton ISD. Pre-K registration is taking place on the elementary campus. Please contact Mrs. Olvera at 254-546-1225. For students in K-12, please contact Mrs. Canada at 254-546-1228. We want all returning students enrolled by May 20, 2022. Thank you for choosing Chilton ISD.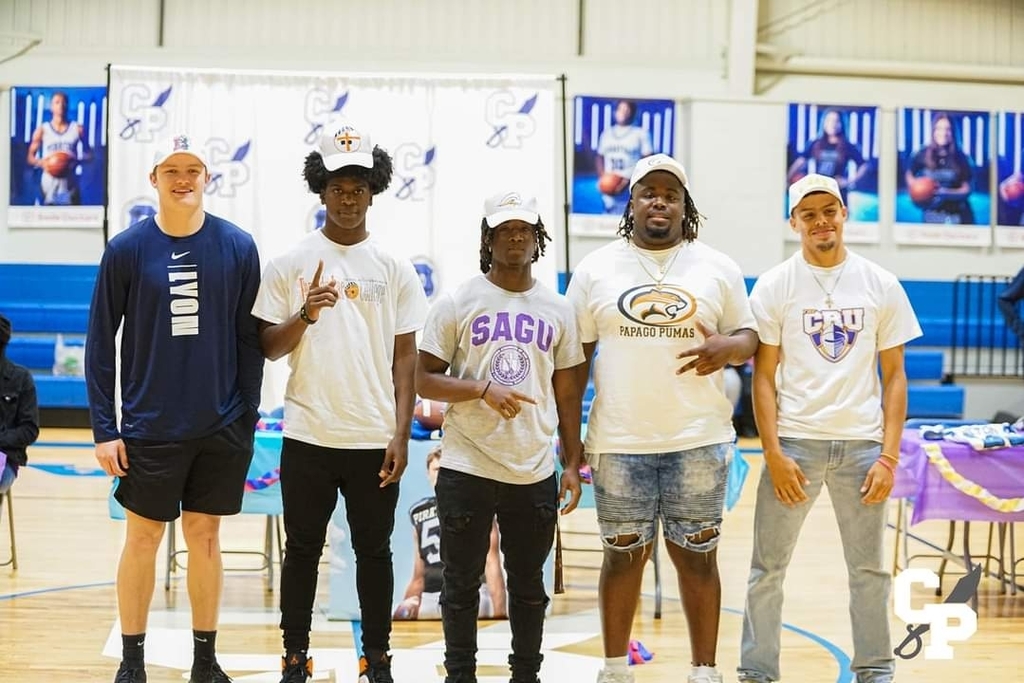 Congratulations to our five student-athletes and their families on signing offers to play at the collegiate level after graduation! Braylen Fisher (SAGU), JB Benjamin (Papago Pumas), McKeller Cook (Lyon College), Isaac Black (Fond du Lac College), and Luis Fernandez (UMHB). What an awesome day to be a Pirate! We Refuse To Sink!!!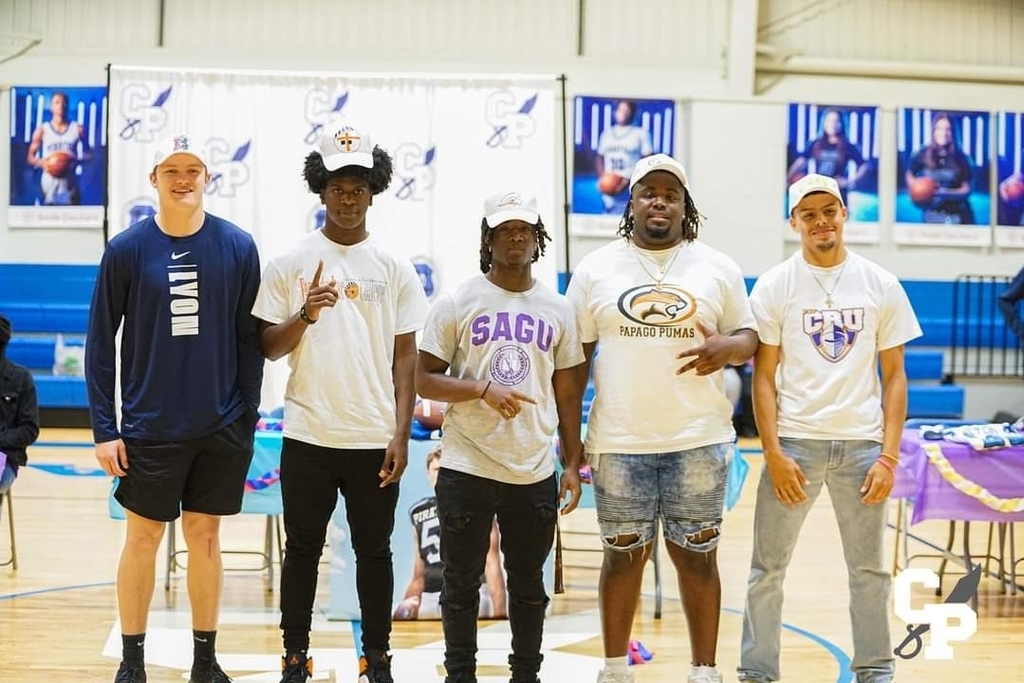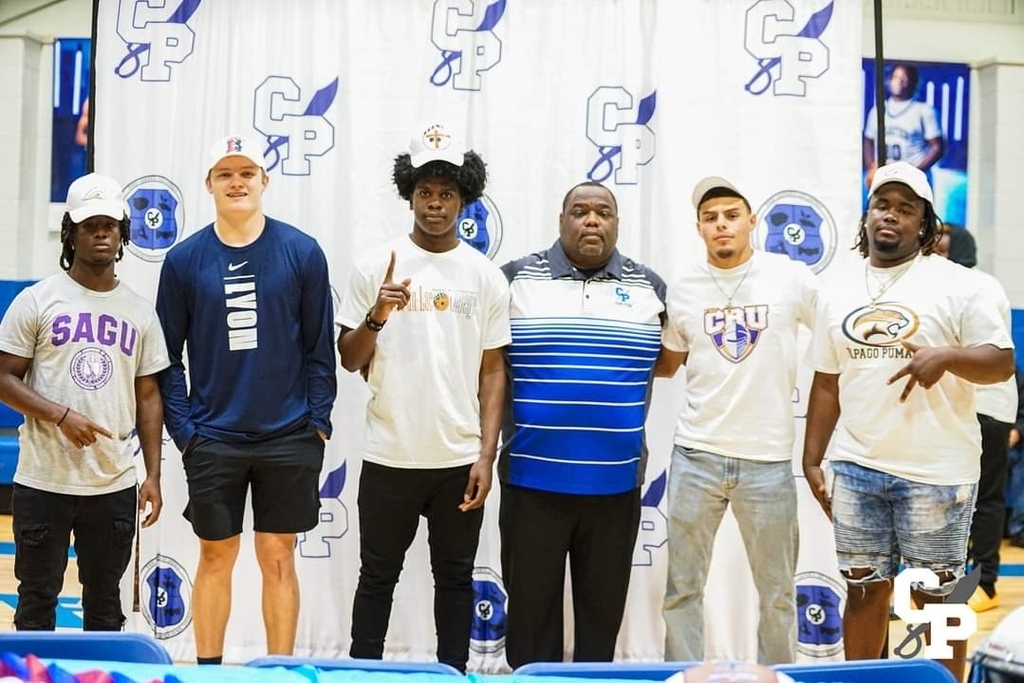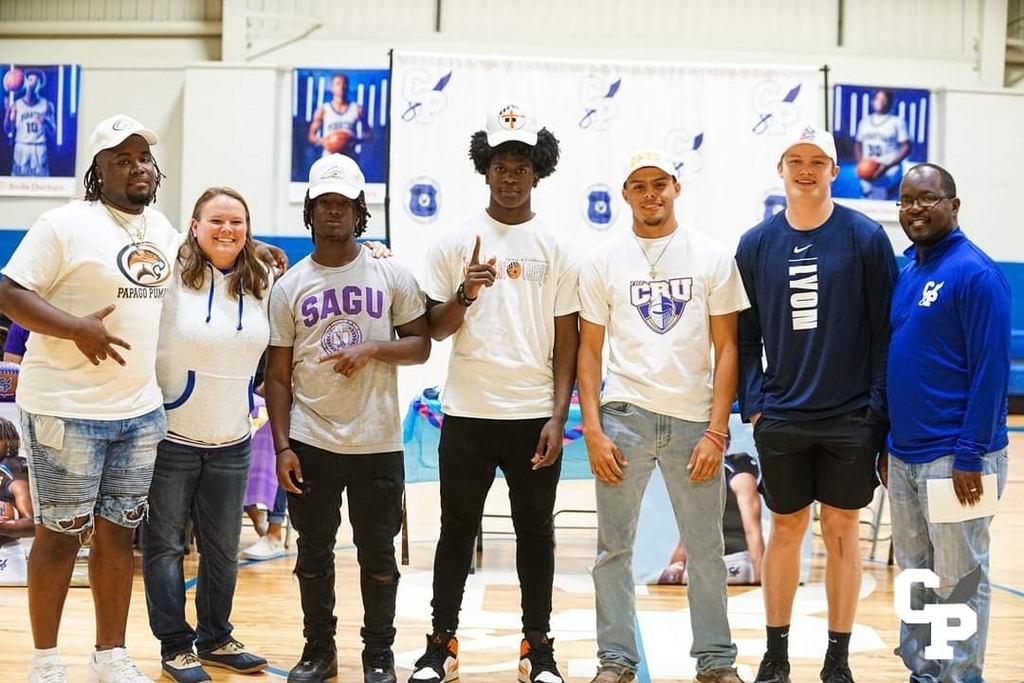 Early Voting Starts Today at the Falls County Court House.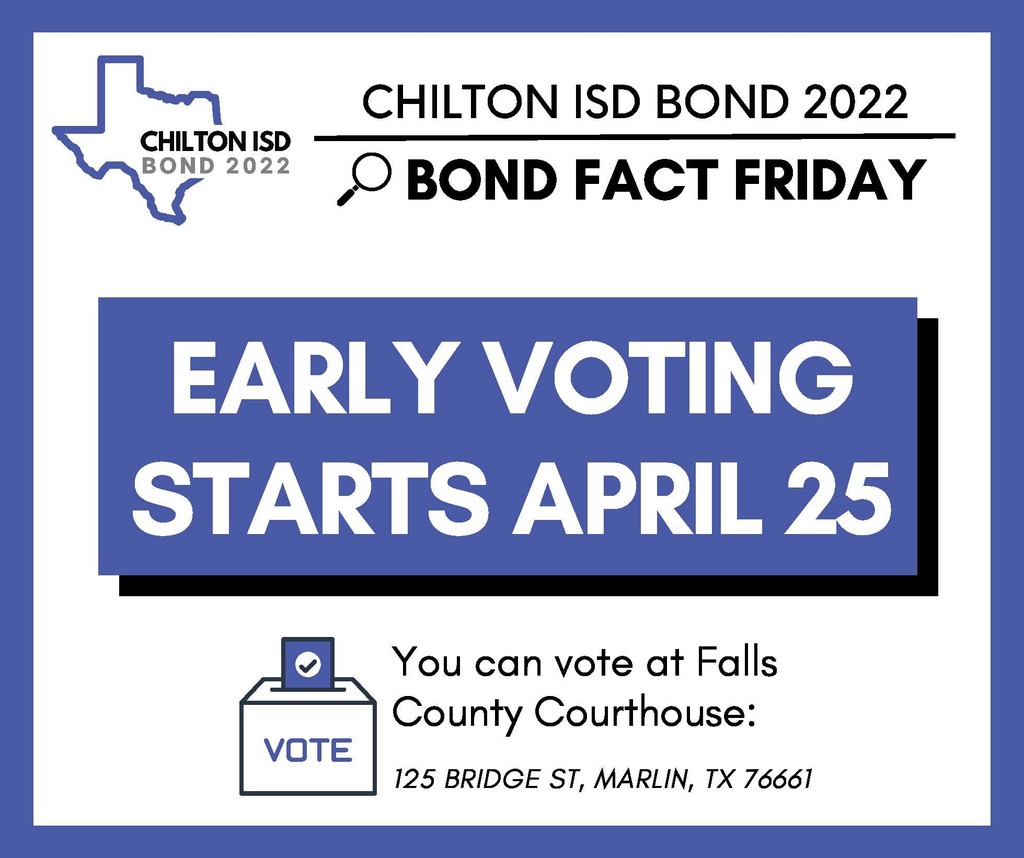 Chilton ISD Community, Early Voting for the Chilton ISD Bond 2022 will begin on Monday, April 25, 2022. You can vote early at the Falls County Courthouse located at 125 Bridge St., Marlin, TX 76661. For additional information regarding the Chilton ISD Bond 2022 please visit the website
http://www.chiltonbond2022.org
... or contact Dr. Brandon Hubbard at 254-546-1227.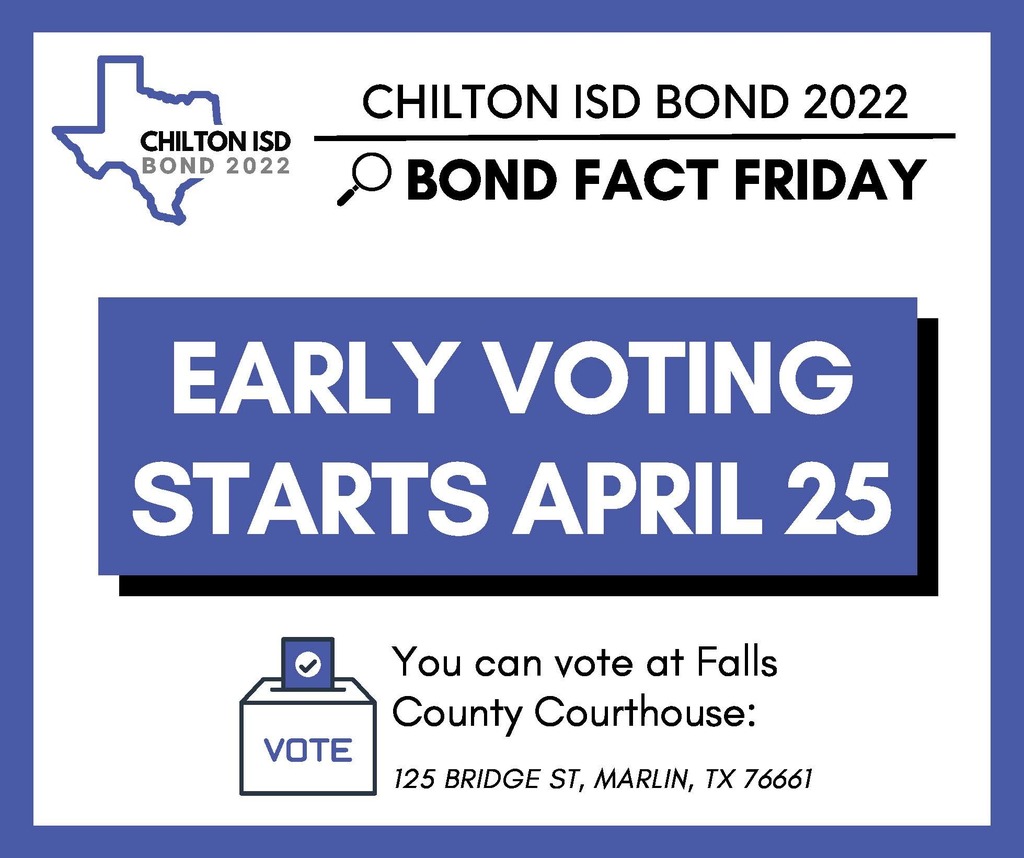 Chilton ISD Middle School students, Ilisha Stricklin and Jade Fernandez, honored at the Region 12 Art Gala. Thank you Mrs. Olivarez for inspiring our students to use their creative talent. #Refuse2Sink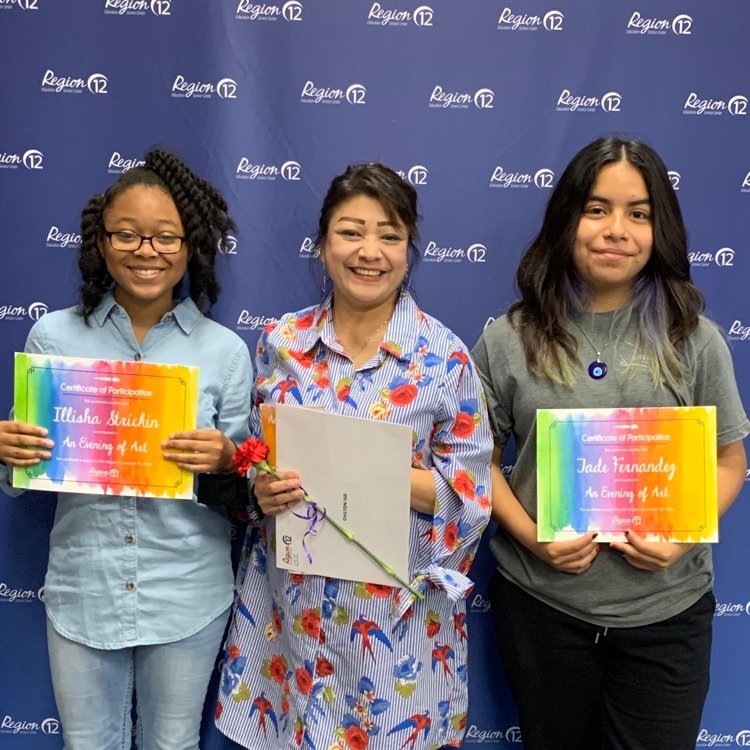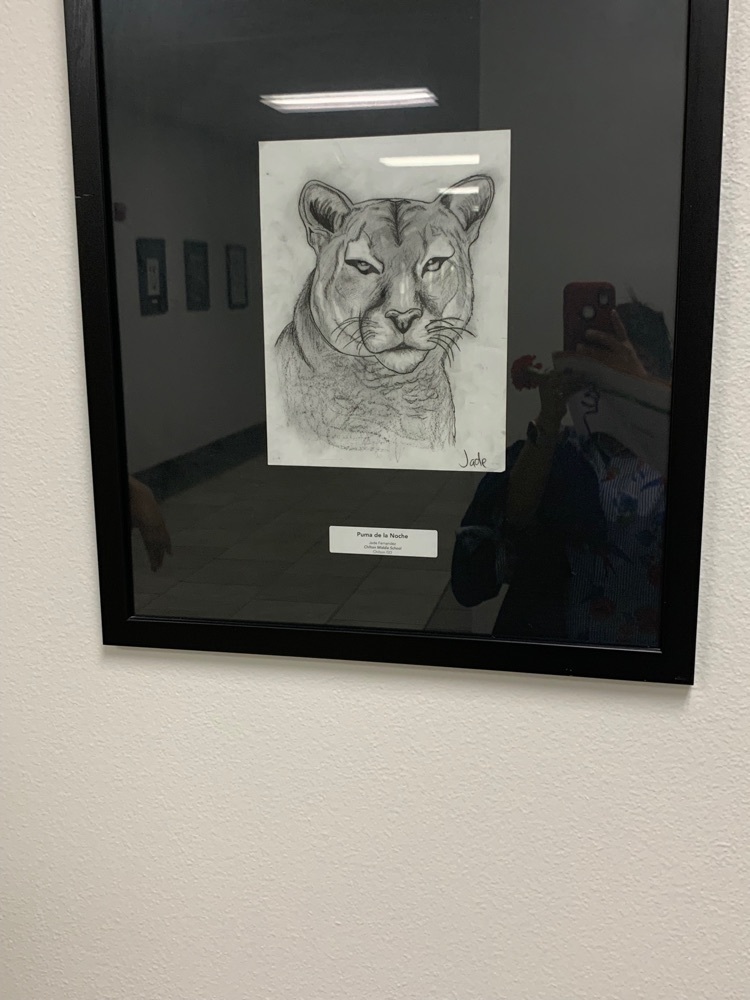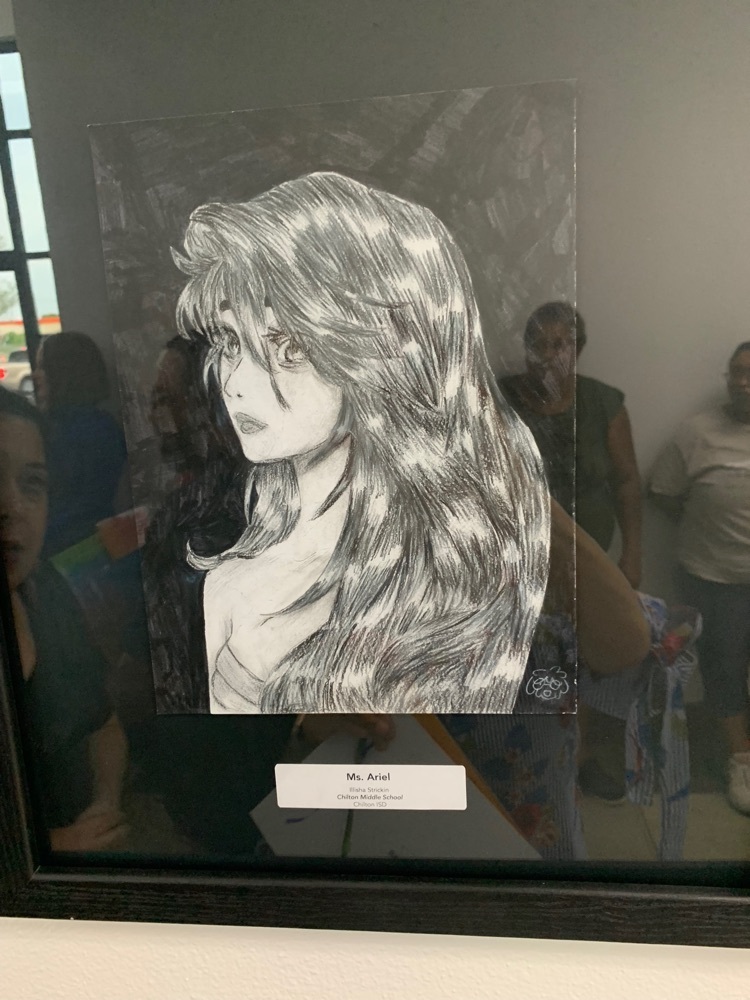 Pirate Nation, Two Chilton ISD students, Ilisha Stricklin and Jade Fernandez,and Mrs. Olivarez will be honored tonight at the Region 12 Education Service Center for their exceptional art work. Watch live at the following link:
https://www.esc12.net/page/ge_artgala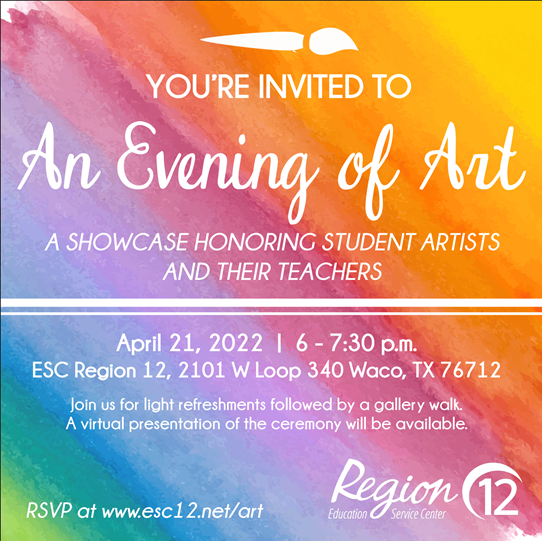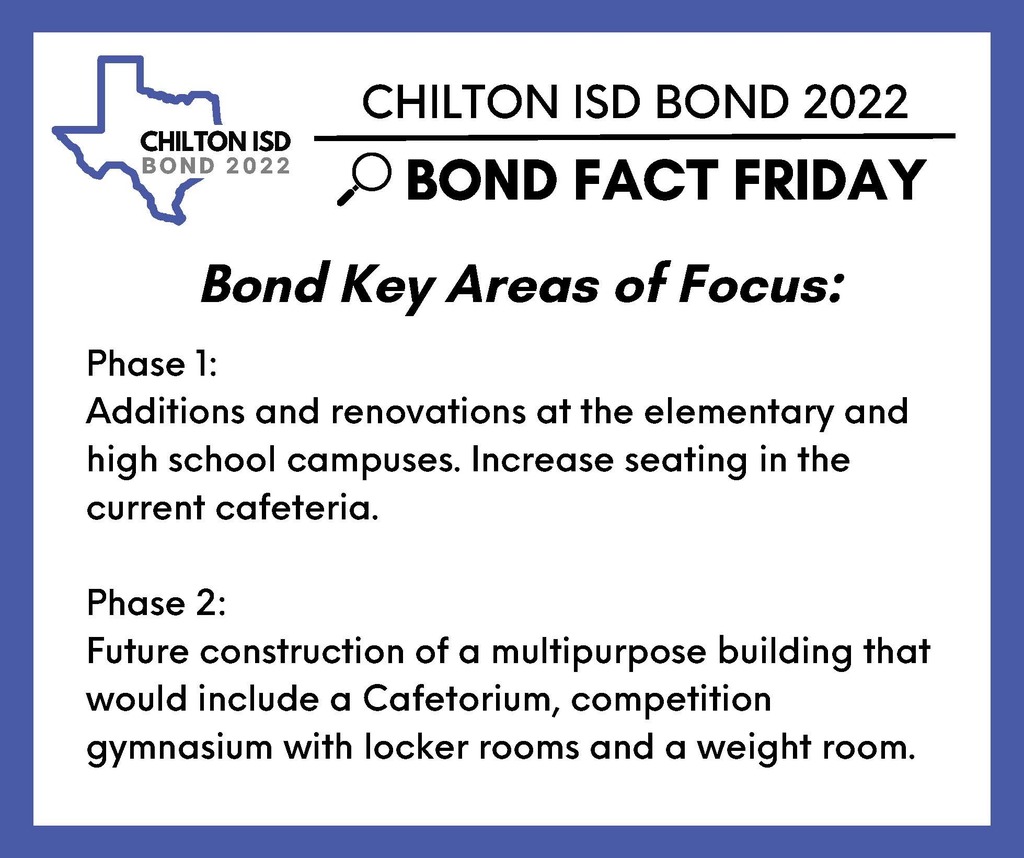 Pirate Nation, The Chilton ISD Athletic Department in partnership with Goodside Health will offer FREE sports physicals for all athletes, cheerleaders, and band participants on Thursday, April 21, 2022 between 1:00 p.m. and 6:00 p.m. For additional questions, please contact Coach Bennie Huitt at 254-546-1232 or Mrs. Emily Rueda at 254-546-1225. Please see flyer for additional information.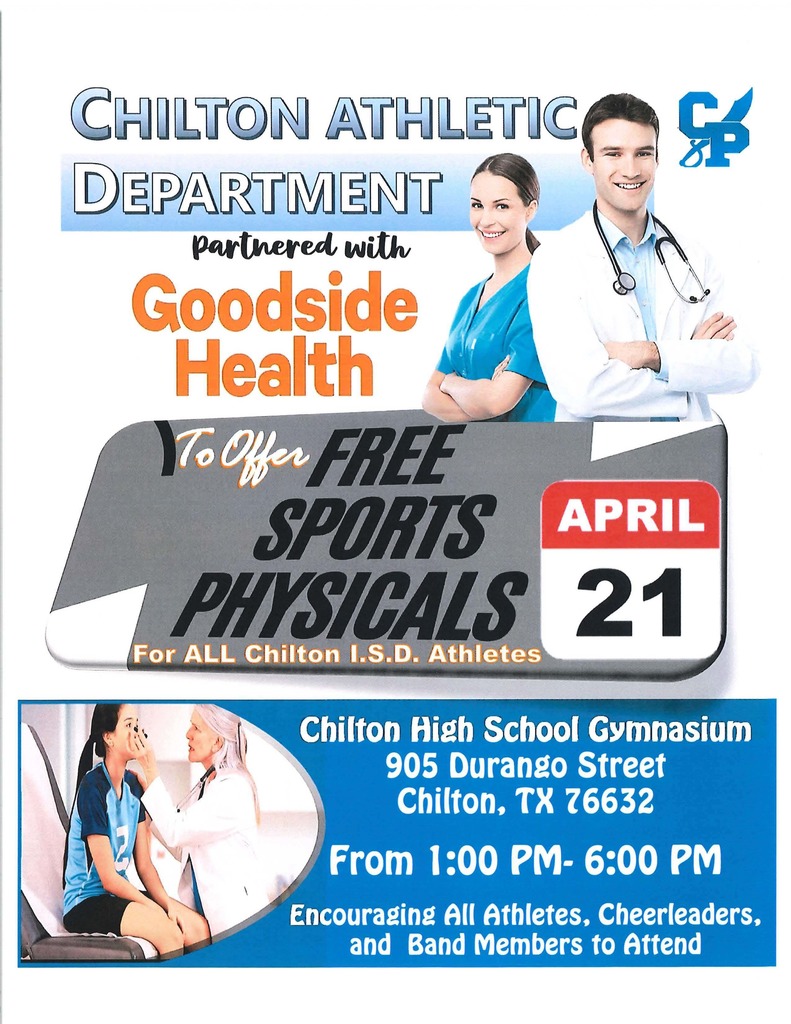 Pirate Nation, We are planning a Cinco de Mayo block party for our community. Please see the flyers below for information. For further clarification, please contact Mrs. Emily Rueda at 254-546-1225. #WeAreConnected