All after school activities are cancelled for this afternoon.

Pirate Nation, At this time, we are not dismissing early. Forecasts show that precipitation is at 100% now and that temperatures are below freezing. Thus, I deem it too dangerous to put our buses and parents on the road, as of now, for a mandatory dismissal. At our regular 4:00 p.m. dismissal, precipitation decreases and temperatures begin to climb above freezing. At this point, I do realize that there is no solution that will satisfy everyone. For that matter, parents do have the option of picking their children up early if they choose. However, we will maintain our dismissal time and run buses when temperatures are above freezing and precipitation chances decrease. Thanks for your understanding and flexibility.

Pirate Nation, In an abundance of caution, the Chilton ISD will be on a two-hour delay tomorrow. Buses will run two hours later and school doors will open at 9:30 a.m. Thank you for your understanding and flexibility.

Results of the first Powerlifting Meet of the Year: Boys' Division 165 lbs. weight class 2nd Place -Max Herrera with a combined weight of 1040 lbs. 3rd place - Braylon Fisher with a combined weight of 1015 lbs. 5th Place- Luis Fernandez with a combined weight of 825 lbs. 198 lbs. weight class 3rd Place -Miguel Barron with a combined weight of 955 lbs. 5th place- Colton Bossie with a combined weight of 745 lbs. 220 lbs. weight class 2nd place- Lorenzo Robles with a combined weight of 865 lbs. Girls' Division 136 lbs. weight class 1st place- Aloise Barron with a combined weight of 465 lbs. 148 lbs. weight class 2nd place- Nikkeyah Huitt with a combined weight of 350 lbs. 165 lbs. weight class 1st Place- Angela Santana with a combined weight of 605 lbs. 259 lbs. weight class 1st Place- Shona Yarbrough with a combined weight of 475 lbs. 2nd Place- Lorena Barrientos with a combined weight of 415 lbs. #PirateStrong

Thank you Chaney Bro's Coffee Truck for helping affirm the hard work and dedication of our Chilton ISD staff. We are blessed with the greatest team in the nation. Thanks to each of you for all that you do. #MindsetMonday #MindsetMatters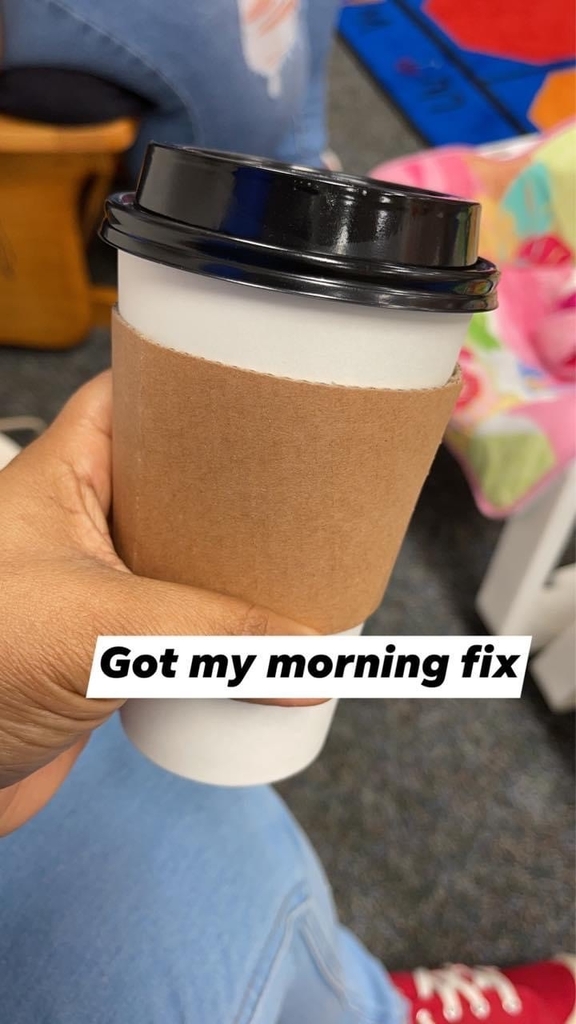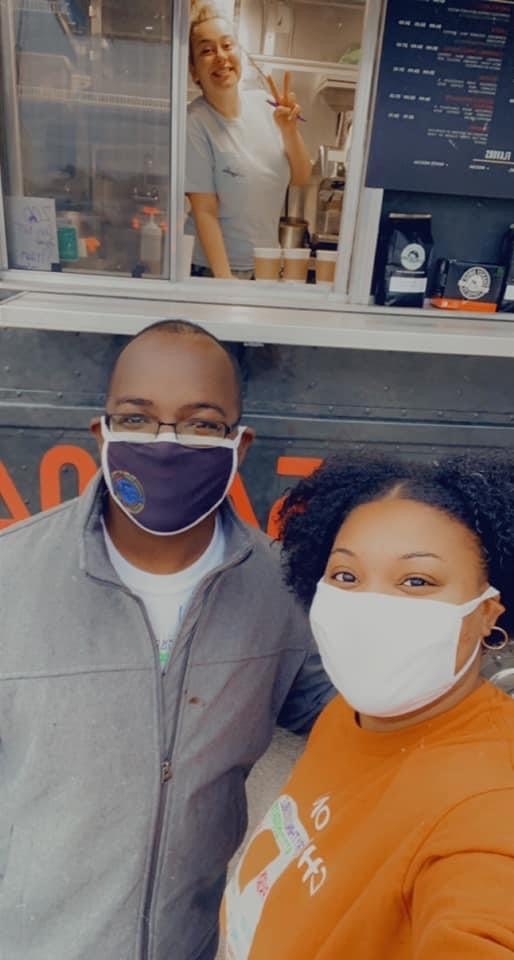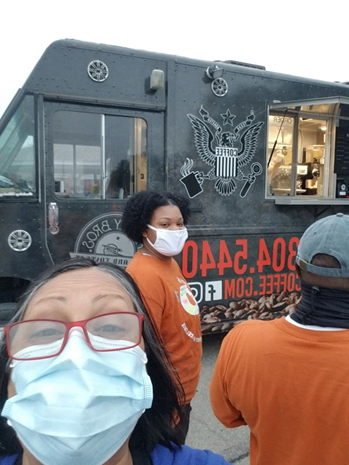 The thing I love most about Chilton ISD is that our staff members believe that there is promise in every student. "Every block of stone has a statue inside it and it is the task of the sculptor to discover it." - Michelangelo #PassionFirst #MindsetMatters

Chilton ISD: The importance of Expanding Horizons and Re-Imagining Rural Education. Man's mind, once stretched by a new idea, never regains its original dimensions." - Oliver Wendell Holmes #Everything is Possible #MindsetMatters

Stop searching for your next big break and take the opportunity to bloom where you are planted. The Time is Now! "Your big opportunity may be right where you are now." - Napoleon Hill #The Time is Now #MindsetMatters

Happy Thankful Thursday Pirate Nation. The quote below reminds us that every problem has a promise. "Problems disguise big opportunities." - Ritu Ghatourey #Attitude of Gratitude #MindsetMatters


Good Evening Pirate Nation. This message is a reminder that Friday, January 29, 2021 is an early release day for the Chilton ISD. Students will be dismissed at 12:00 p.m. and buses will run at 12:15 p.m. Please stay safe.

Thank You Chilton ISD Educators for your passion to serve! "Look at your job as a passion..as a calling..not as a job." - Indra Nooyi #MindsetMatters #PeopleMatter

Providing an excellent education for students is a challenge that requires dedication and creativity, especially during this time of crisis. This past year has required an unusual combination of those two things from students, teachers, district staff, and our Board of Trustees. Unexpected circumstances have required adjustments and adaptability, problem solving, teamwork, and leadership. Navigating through unfamiliar waters became a daily task. The pandemic has presented monumental challenges, and a steady hand on the rudder has been absolutely necessary for the Pirate ship to continue sailing. Our district's Board of Trustees has provided that steady leadership for Pirate Nation. Our Trustees came through when we needed them most this year, charting a course that protected our most vulnerable, while ensuring that academic progress could continue for all students. Board service is a volunteer effort. It is a critically important job that requires navigating an election and required training. It is a responsibility that takes time and careful decision-making. Our school board members are volunteers who shoulder critical responsibilities and often make difficult choices for our district. Their goal is always focused on the future success of our students. Serving as a link between the community and classroom, school board members are elected to establish the policies that provide the framework for public schools. School Board members sit through meetings, read detailed reports, listen to parents' concerns, and engage in the hard work to ensure student success. Pirate Nation benefits from their vigilance and dedication to the community. Each January, we pause in our regular activities to say thank you to these dedicated volunteers. We appreciate their generous sharing of time and energy on behalf of our children and our communities. Join the Chilton ISD in celebrating School Board Recognition Month in January by expressing your support and gratitude to our School Board members.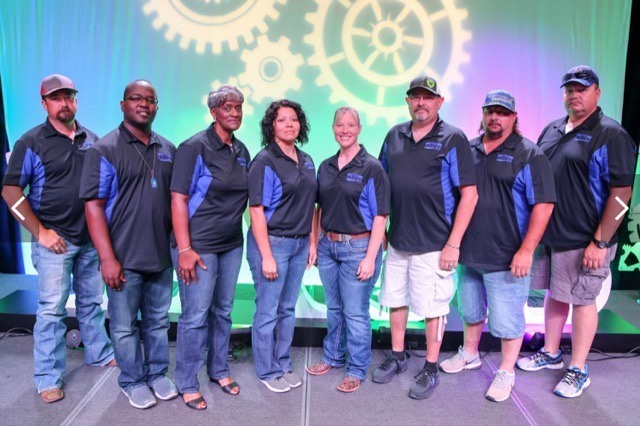 Good Afternoon Pirate Nation, Please follow the link below to view the following district accountability reports for the 19-20 Academic Year: Texas Academic Performance Reports (TAPR) Chilton ISD District Report Card Chilton ISD Federal Report Card
https://www.chiltonisd.org/o/chilton-isd/browse/187163
If you have any questions or require a hard copy, please contact the Elementary office at 254-546-1225 or the Secondary office at 254-546-1224.

As we take this time to commemorate the life and legacy of Dr. Martin Luther King, we at the Chilton ISD encourage you to choose love because hate is too much of a burden to bear. #ChooseLove #DreamBig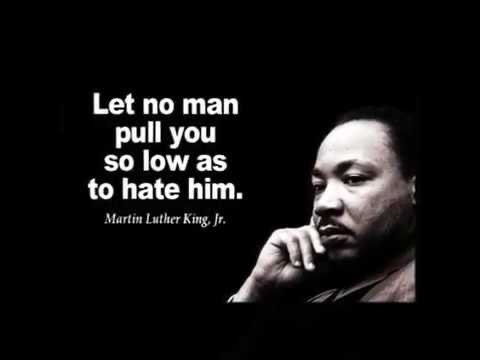 Good Afternoon Pirate Nation! Please remember that the Chilton ISD will be closed on Monday, January 18, 2021 in observance of the MLK Holiday. We will resume on Tuesday, January 19, 2021z.

Sorry for the miscommunication: Parents of current 3rd and 4th grade students should attend the meeting tonight for the D.C. trip. #My first mistake all year...lol

Good Morning Pirate Nation. As many of you know, it is a Pirate tradition that 4th and 5th grade students travel to D.C. every other year to visit our nation's Capitol. Despite the current pandemic and political crisis, we are in the planning phase of our next trip to D.C. Parents of current 4th and 5th grade students are encouraged to attend a planning and informational meeting this evening at 6:00 p.m. in the Chilton ISD Cafeteria. The meeting will also be hosted via zoom for those that would prefer virtual attendance. The link is listed below. Please understand that Chilton ISD COVID protocol requires face coverings and temperature checks before entering a district facility. Thanks for your attendance and input as we begin this process. Click
https://us04web.zoom.us/j/5944630466?pwd=aXg4WDBESVhHMm04dzB2UGEvUTE5Zz09

Do You Believe... "He can who thinks he can, and he can't who thinks he can't. This is an inexorable, indisputable law." - Pablo PIcasso 100% Accountable #MindsetMatters

Good Evening Pirate Nation. In an abundance of caution and in consideration of staff and student safety, we will close on Monday. This closure will NOT be a virtual learning day as our teachers do not have time to plan adequately to provide effective instruction for our students. Please stay safe and we look forward to resuming on Tuesday, January 12, 2021. Thank you for your patience and understanding.