Our Fantastic Friday Morning Mindset: Live To Give "Good actions give strength to ourselves and inspire good actions in others." - Plato #MindsetMatters #ChallengeSupportGrow

The Chilton ISD has partnered with MHMR to provide access to assistance for families in need of resources due to the COVID-19 pandemic and the February 2021 Winter Storm. This program allows trained professionals to guide community members to personal and community resources to assist in recovery. Resources are free, confidential, and anonymous. For additional information, please visit
https://www.trthotccp.org/
or call 866-576-1101.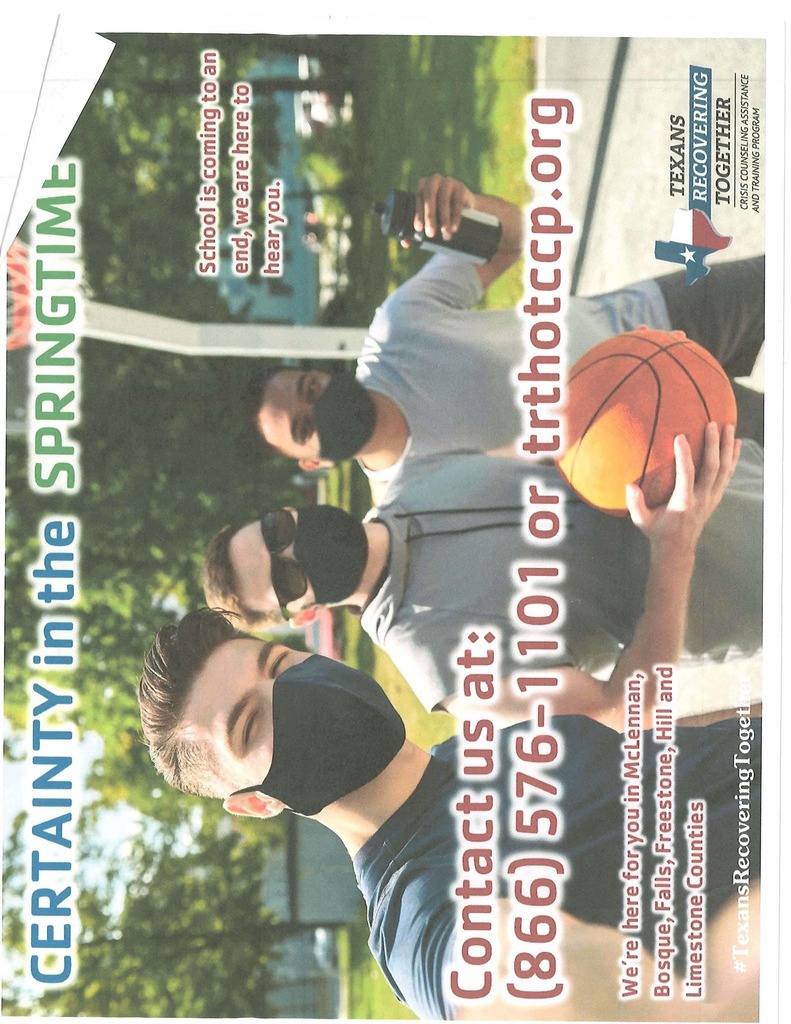 Our Wonderful Wednesday Morning Mindset: 100% Accountable You Can't Change Your Life...Until You Change Your Heart, and You Can't Change Your Heart...Until You Change Your Mind!" - Latif Mercado #MindsetMatters #ChangeMyMind #ChangeMyLife
Dear Chilton ISD Staff Members and Students, The past two academic years have presented unprecedented challenges for families and educators. The fact that many of us have persisted through personal, financial, emotional, and academic challenges demonstrates the heart and grit that characterizes the Chilton ISD. For that matter, I am convinced that the STAAR assessment is no match for our students and teachers. Parents, we ask that you ensure that your students get a good night's rest. Students, work hard and be confident that you will perform at your best. Teachers, thank you for your hard work and dedication in making sure that our students received your best. As we approach the 21-22 school year, we will release our strategic plan to regain academic, social, and emotional losses experienced during the COVID shutdown. Please be on the lookout for our Project RISE (Revitalize. Innovate. Sustain. Empower) initiative. Teachers and students, in closing, you are more than your score. #RefuseToSink #ChallengeSupportGrow

Happy Teacher Appreciation Week! Make sure to thank a teacher that has impacted your life.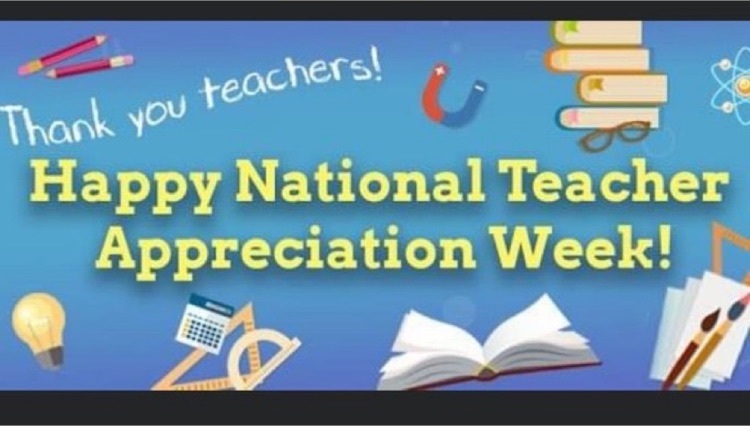 Our Super Saturday Mindset: The Time Is Now The greatest hazard in life is to risk nothing." - Steve Jobs #MimdsetMatters
Our Fantastic Friday Morning Mindset: Live To Give What you do makes a difference, and you have to decide what kind of difference you want to make." - Jane Goodall #MindsetMatters
We have another state tournament qualifier: Congratulations Esme Perez on taking second place in the Girls' Singles division. #RefuseToSink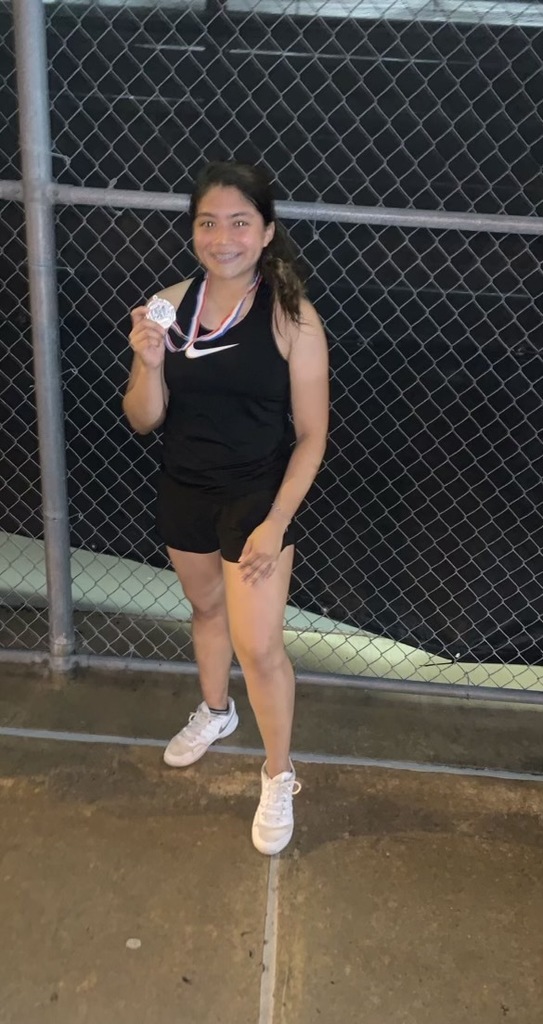 Congratulations to the following students for passing their CNA Certification Test: Lorena Barrientos, Aloise Barron, Condoleezza Davis, Philip Galvan, Zuleima Guerrero, Katie Salazar, and Kaylee Spruiell. These students will graduate high school as Certified Nursing Assistants. #ChallengeSupportGrow #RefuseToSink
Regional Tennis Tournament Update: Congratulations to Anna Tamez and Mabry Cook, Regional doubles champions, and Lawrence Stock, 2nd Place Boys' Singles, for advancing to the state tennis championship. Thank you ladies and gentleman for representing Chilton ISD well. Esme Perez is still competing for a chance to advance to the state tennis tournament. #RefuseToSink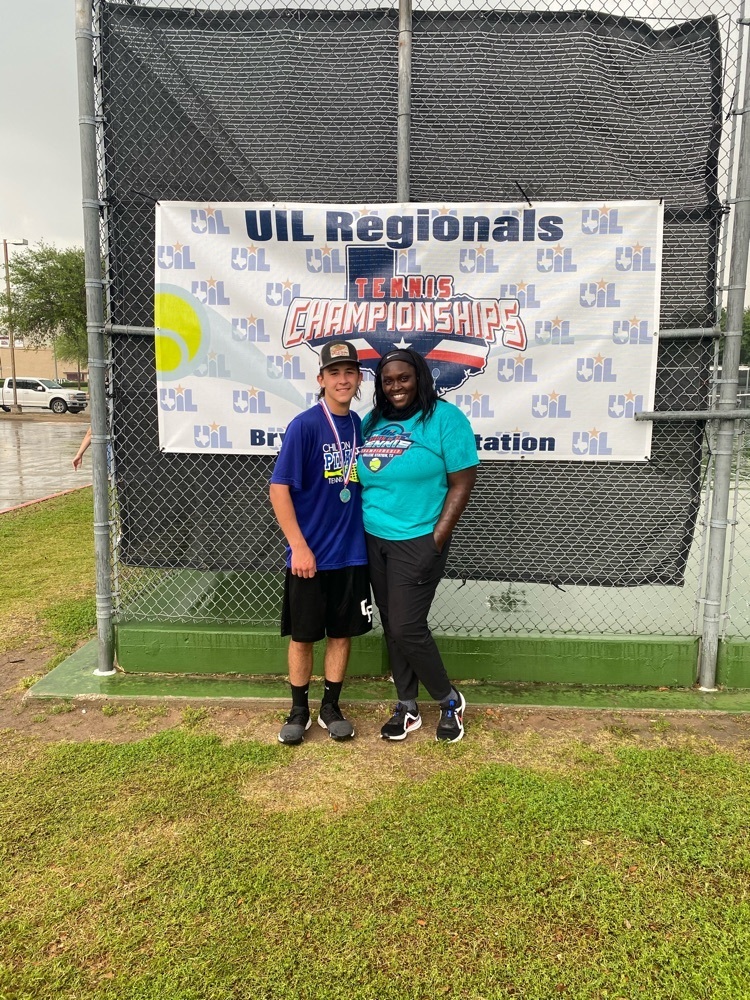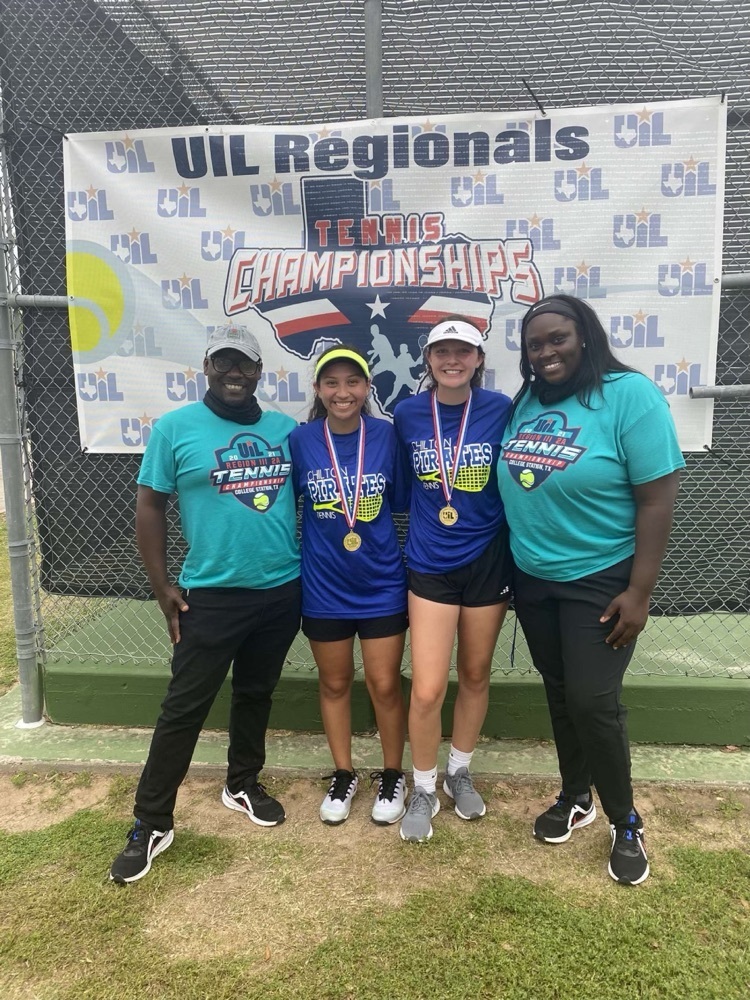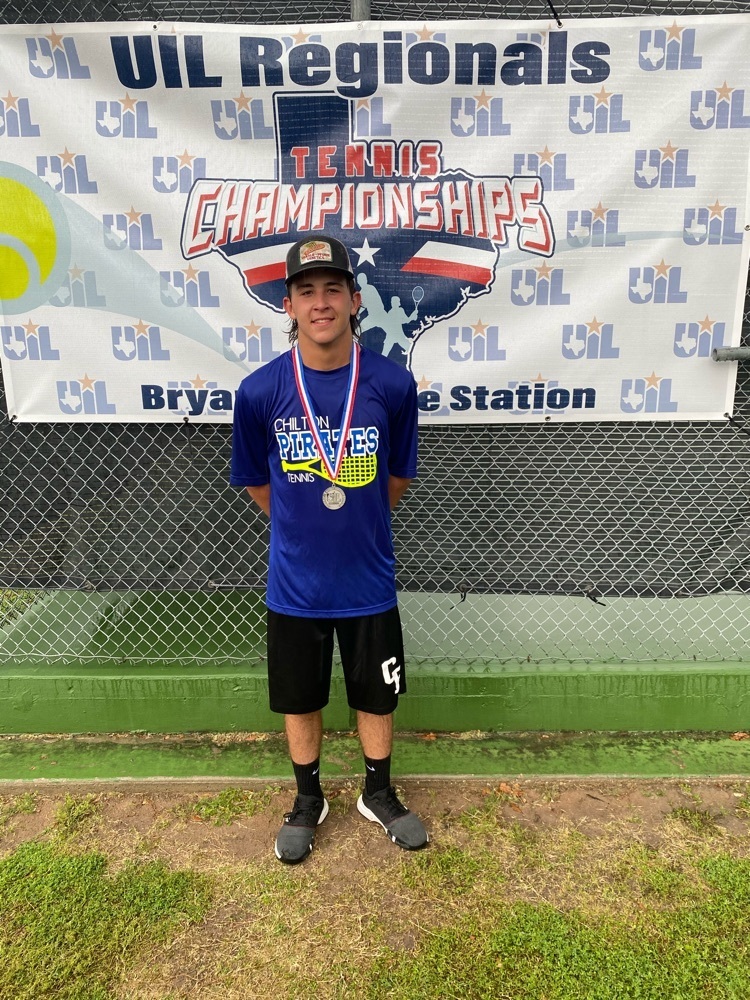 Learning is fun, especially in Pre-Kindergarten. Mrs. Lundbech-Perry and her four year old students learning about insects and bugs through exploration. #ChallengeSupportGrow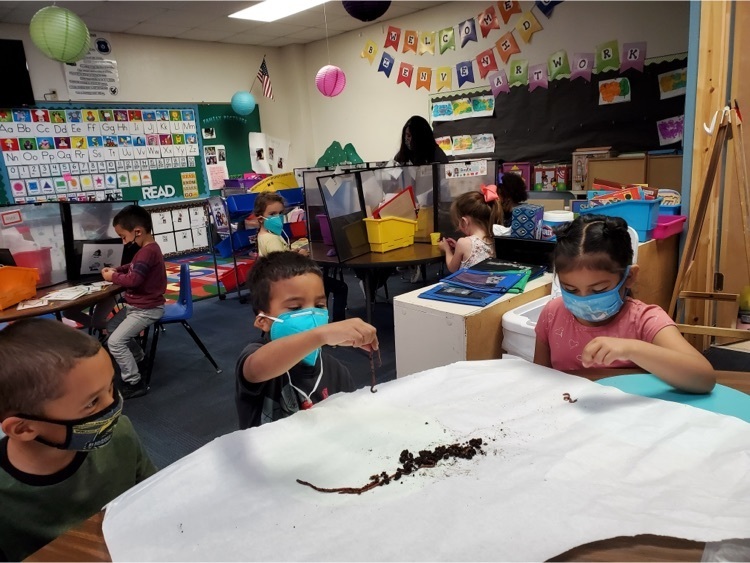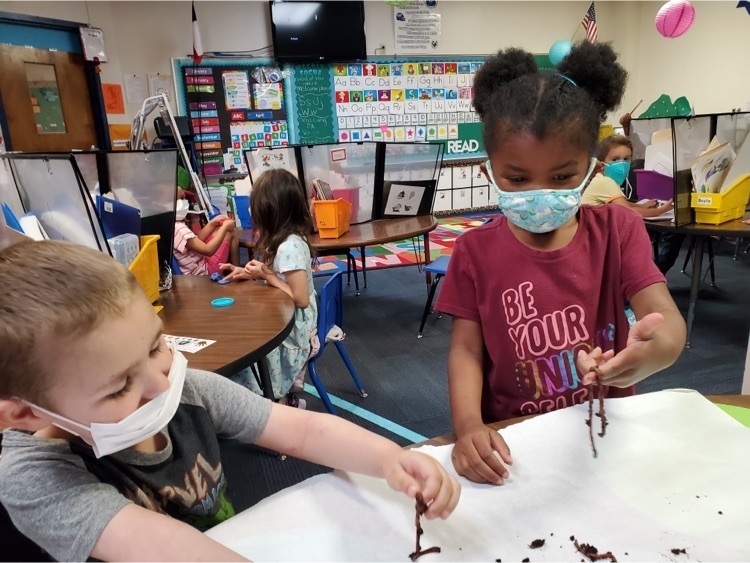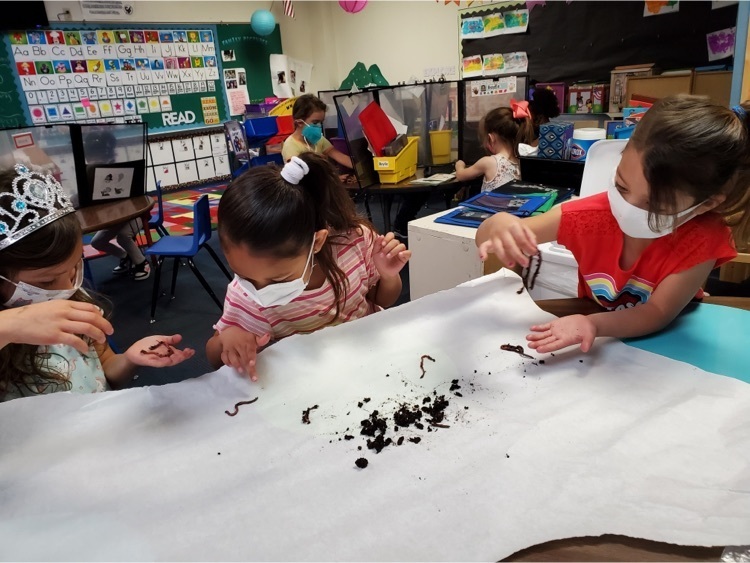 Good Morning Pirate Nation. Please remember that the Pre-K and Kindergarten registration period will end on Friday, April 30, 2021. Please ensure that you have returned all registration information to the Chilton Elementary campus at that time. If you have any questions, please contact Mrs. Candice Ross, Elementary Principal at 254-546-1225 or
cross@chiltonisd.org
or Mrs. LaTrice Canada, PEIMS coordinator at 254-546-1228 or
lcanada@chiltonisd.org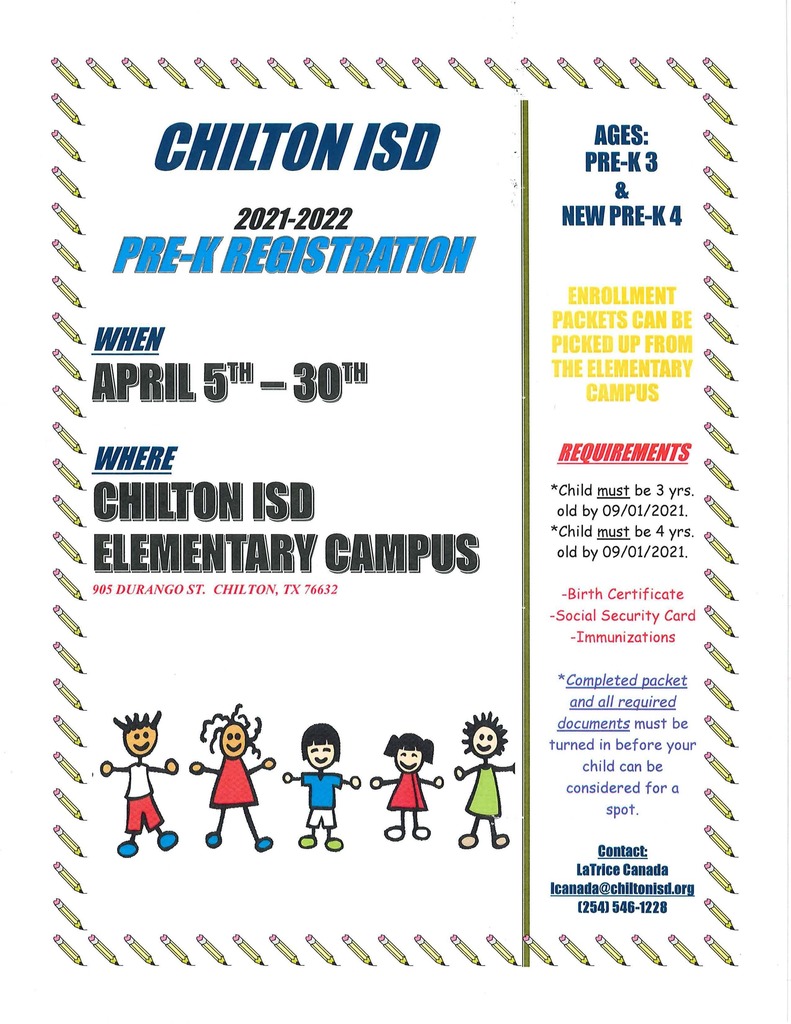 It's Day 2 of Regional Tennis and our Pirates are still competing. #RefuseToSink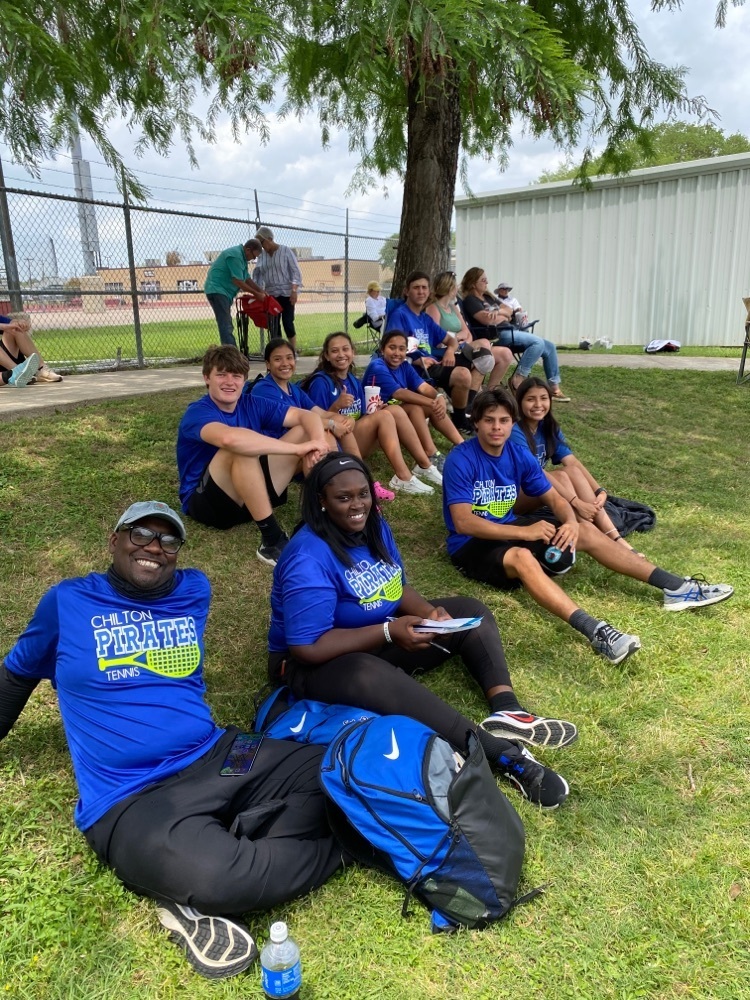 Our Thankful Thursday Mindset: Most folks are about as happy as they make their minds up to be." - Abraham Lincoln #MindsetMatters ##AttitudeOfGratitude
The Chilton ISD Senior Service Committee baked cookies for the Chilton Volunteer Fire Department and the Falls County Sheriff's Office. Thank you students and Mrs. Ramos, club sponsor, for demonstrating the Live To Give Mindset to the first responders in our community. #MindsetMatters #CommunityMatters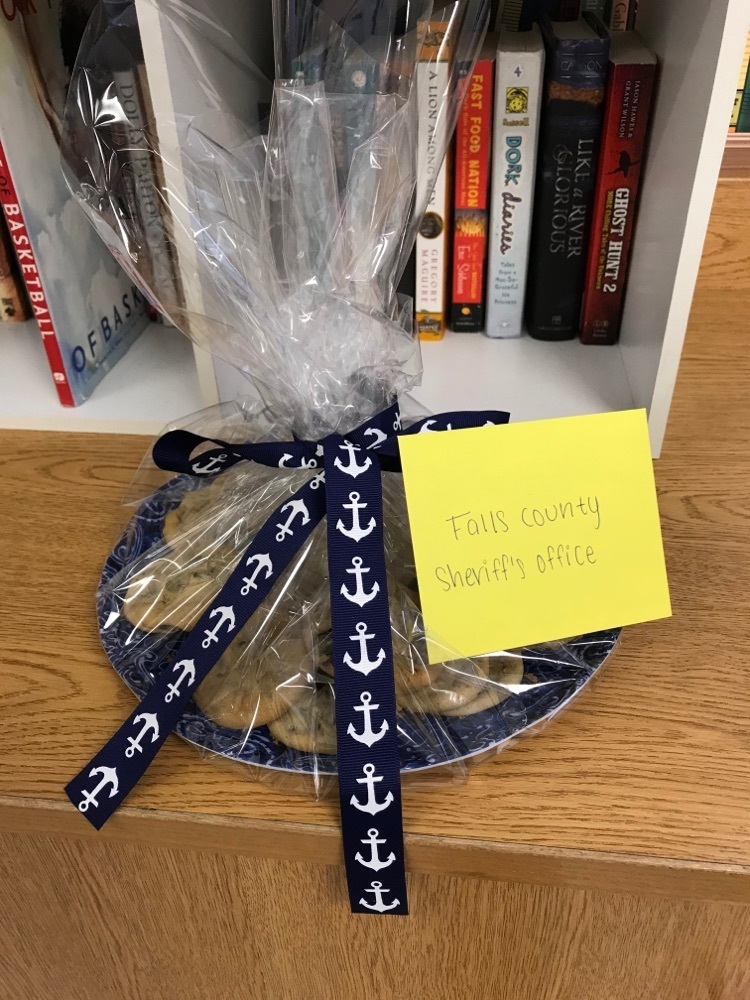 Our Terrific Tuesday Mindset: We Are Connected Service is the rent we pay for the privilege of living on this earth." - Shirley Chisholm #MindsetMatters
Our Fantastic Friday Mindset: Be the Difference You Want to See What you do makes a difference, and you have to decide what kind of difference you want to make." - Jane Goodall #Live to Give #MindsetMatters
Congratulations to Chilton ISD alumni Chris Vasquez and Edgar Rico on graduating with an Associate in Applied Science in Biomedical Equipment Technology. #CP4L #ChallengeSupportGrow
Our Magnificent Monday Mindset: Passion First When you know where you want to end up, it's a whole lot easier to find your way." - Mary Morrissey #MindsetMonday #MindsetMatters
Congratulations to Chilton ISD Seniors Anson Jones and Lawrence Stock for being recipients of the TSTC Texas Success Scholarship($1000) and the Walter Dossett ($500), respectively. These students are trailblazers as Chilton's first graduating students to participate at the Greater Waco Advanced Manufacturing Academy. #ChallengeSupportGrow #RefuseToSink