Good Afternoon Pirate Nation, Our Pirate Wonderland Celebration is almost here! We are looking forward to a great day of celebrating as a community. Our band performance times will be as follows: 7th Grade Band will perform and 3 pm The Pirate Drum line will perform at 4 pm The High school band will perform at 5 pm, and The Drum line will give there final performance at 6 pm. Attendees will have the opportunity to take pictures with Santa for $5 and ice skating will be available for $5 per 20 minutes. There will be vendors, arts and crafts for all to enjoy. We look forward to seeing you this Saturday from 1 pm to 8 pm.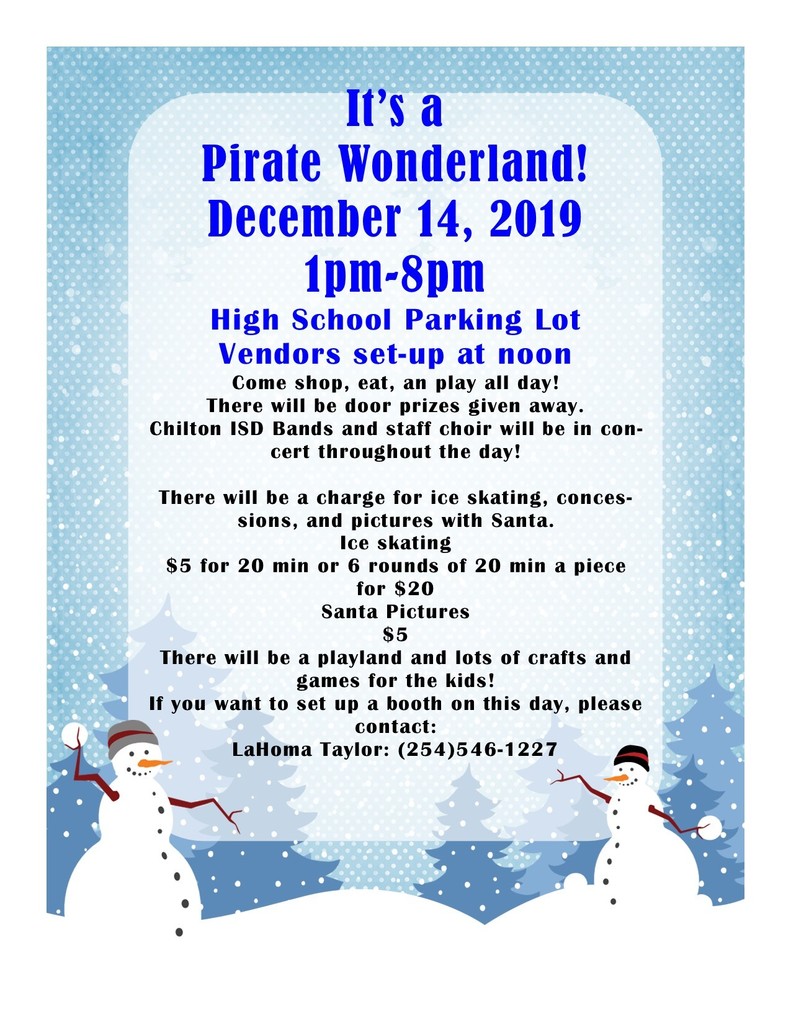 Excellent presentations from first and second grade students.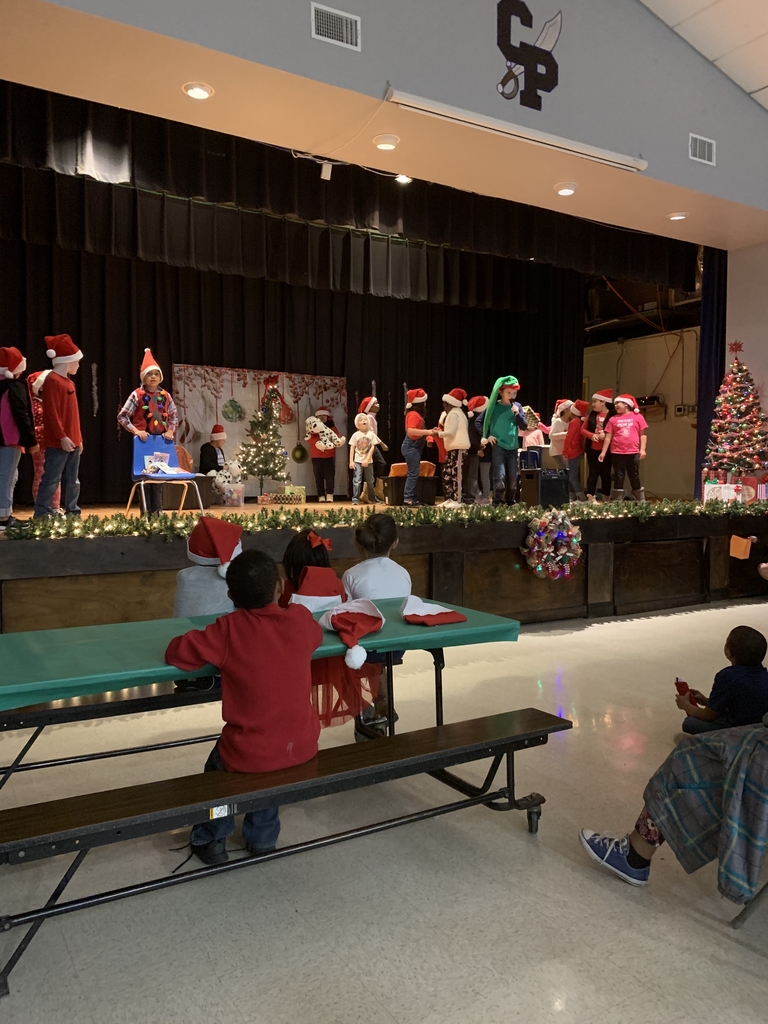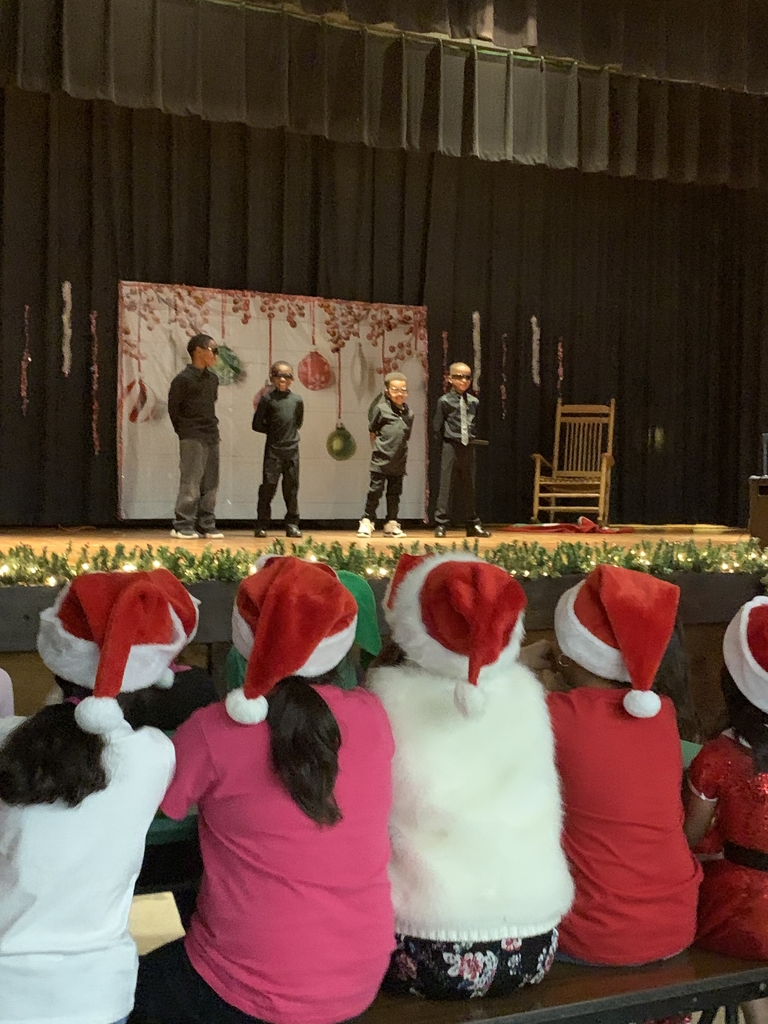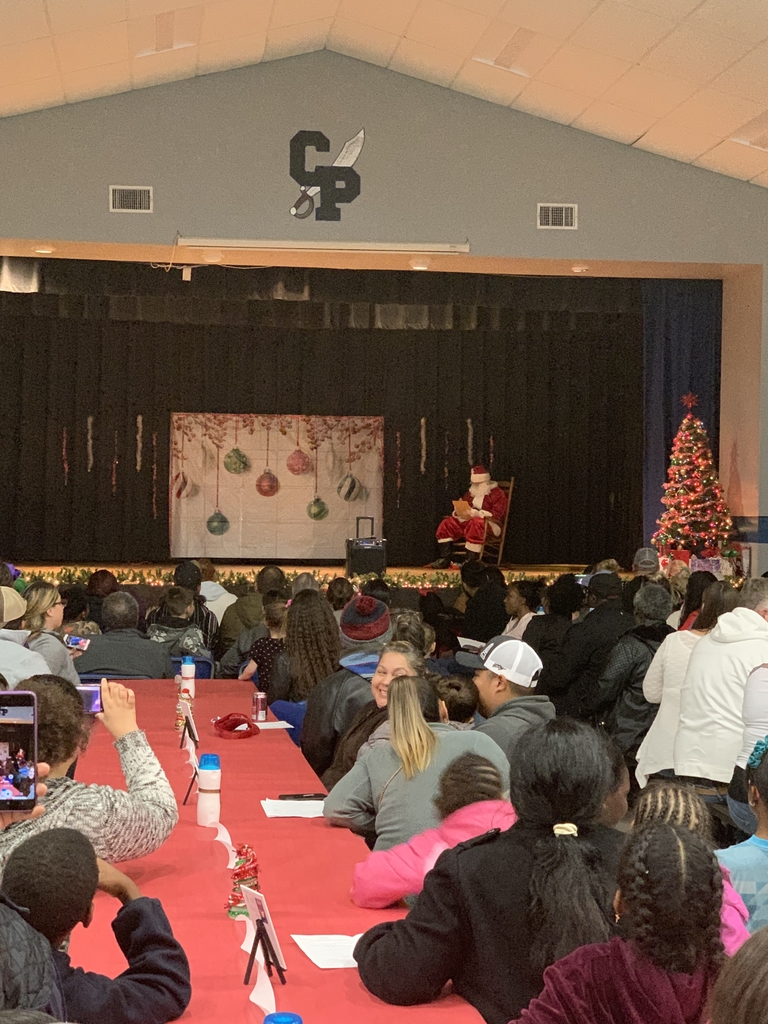 Tonight's events: 4:00pm- JV Girls versus Holland 5:00 pm- JV Boys vs La Vega 6:00 pm- Varsity Girls vs Holland 7:30 pm- Varsity Boys vs Dime Box We will have Little League baseball sign-ups in the cafeteria. If you are interested, please attend. Sign-ups are from 6:00 pm to 8:00 pm. Please support our 2nd grade students in their Christmas program. It begins at 6:00 pm.

Good Morning Pirate Nation, Our first day of baseball and softball sign-ups is today from 6:00 p.m. to 8:00 p.m. in the pantry room of the Chilton ISD Cafeteria for ages 4 - 16. Please bring a copy of birth certificate for age verification. The $75 fee is payable by cash or check. See the flyer for additional information. If you have any questions, please contact Mr. Hubbard at 254-546-1227.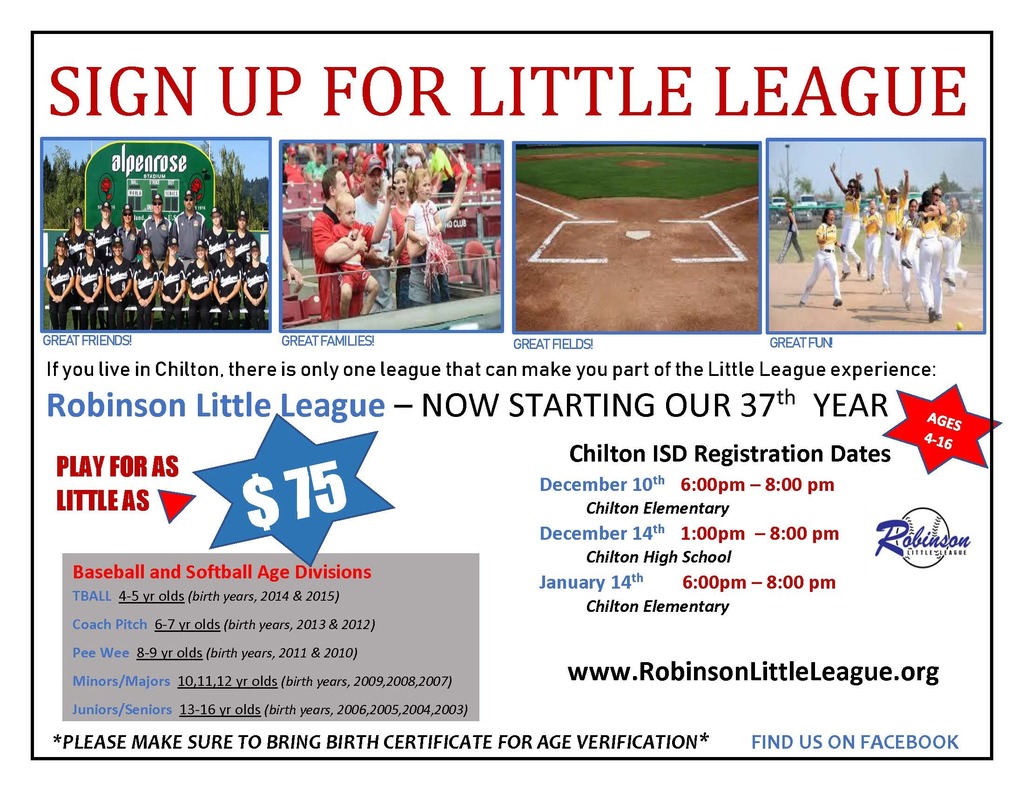 Congratulations Lady Pirates on a 3rd place finish in the Holland Tournament. Way to compete!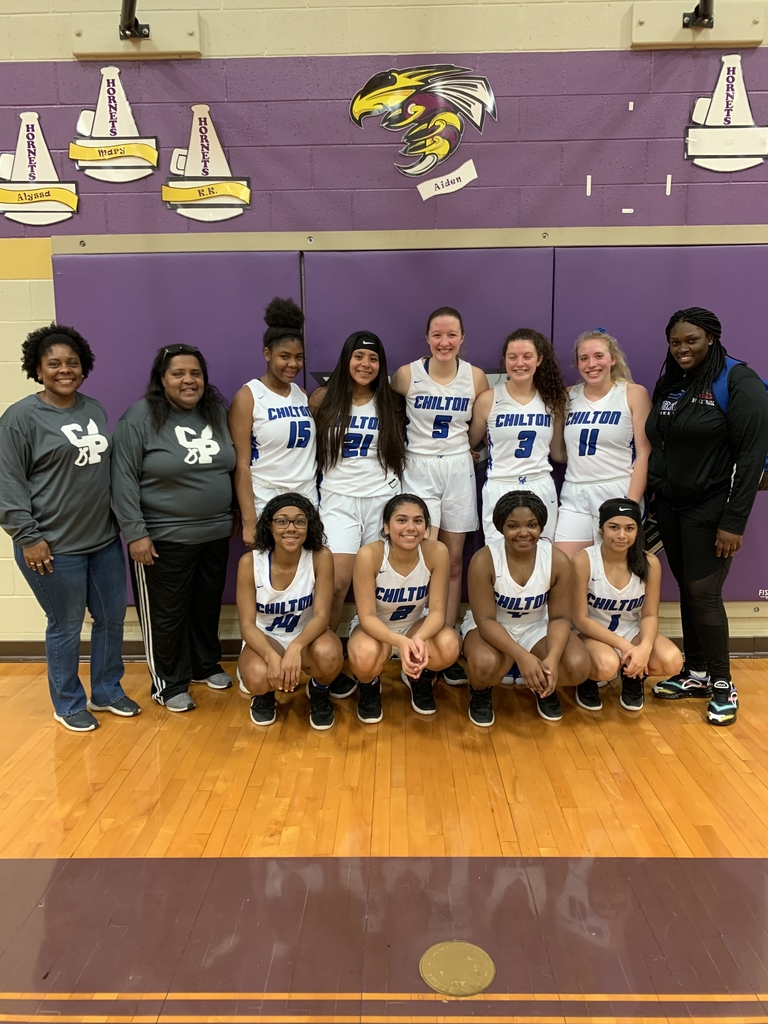 December 14 is going to be epic in Pirate Nation: The Pirate's Wonderland is set to begin at 1:00 p.m. in the Chilton I.S.D. main parking lot. There will be ice-skating ($5 for 20 minutes), bounce houses (free), food vendors, and a small market for shopping. In addition, there will be performance by the Chilton Middle and High School bands, the Pirate Drumline, and a special performance from the Chilton ISD staff choir. There is even a rumor that Santa will be in attendance for pictures from the North Pole. For more information or to help with this event, please contact Mr. Hubbard and see the attached flyer. Also, the Robinson Little League baseball organization will be on site to sign up Chilton ISD students ages 4 thru 16 for baseball. The cost is only $75 for the season. This is a great opportunity and partnership for our students in Chilton ISD.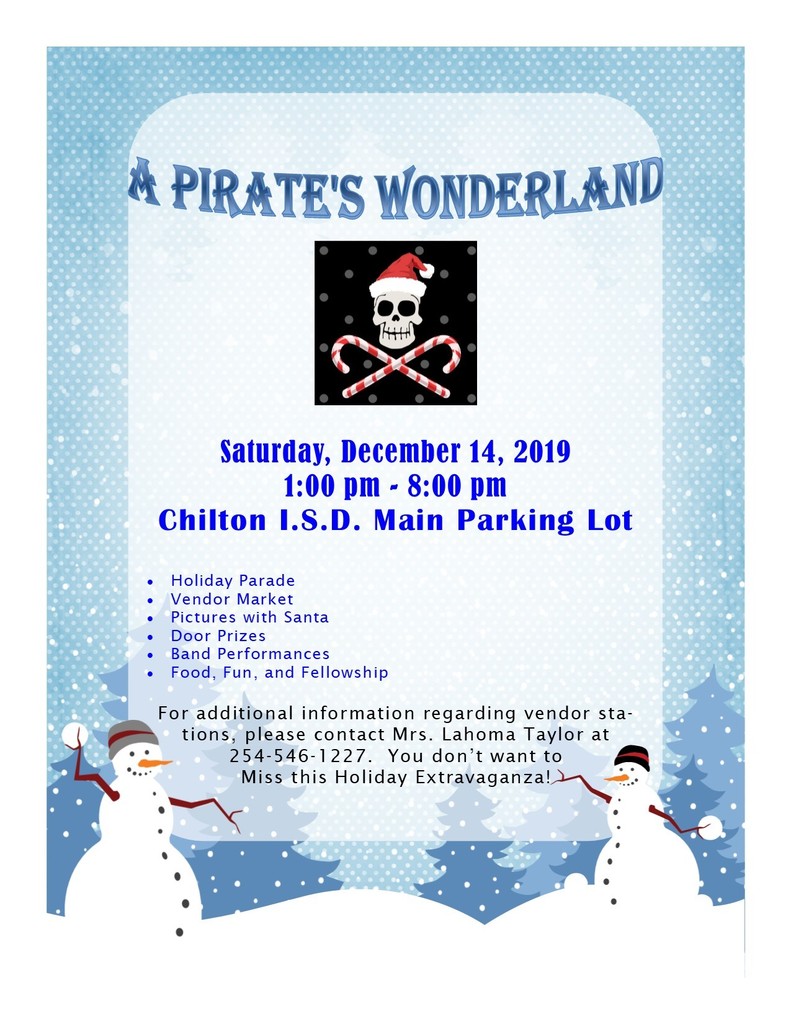 Live To Give: Please see the attached flyer for details concerning the coat and blanket drive sponsored by Chilton ISD Athletics. For additional details, please contact Mrs. Niecee Smith for more information. #LiveToGive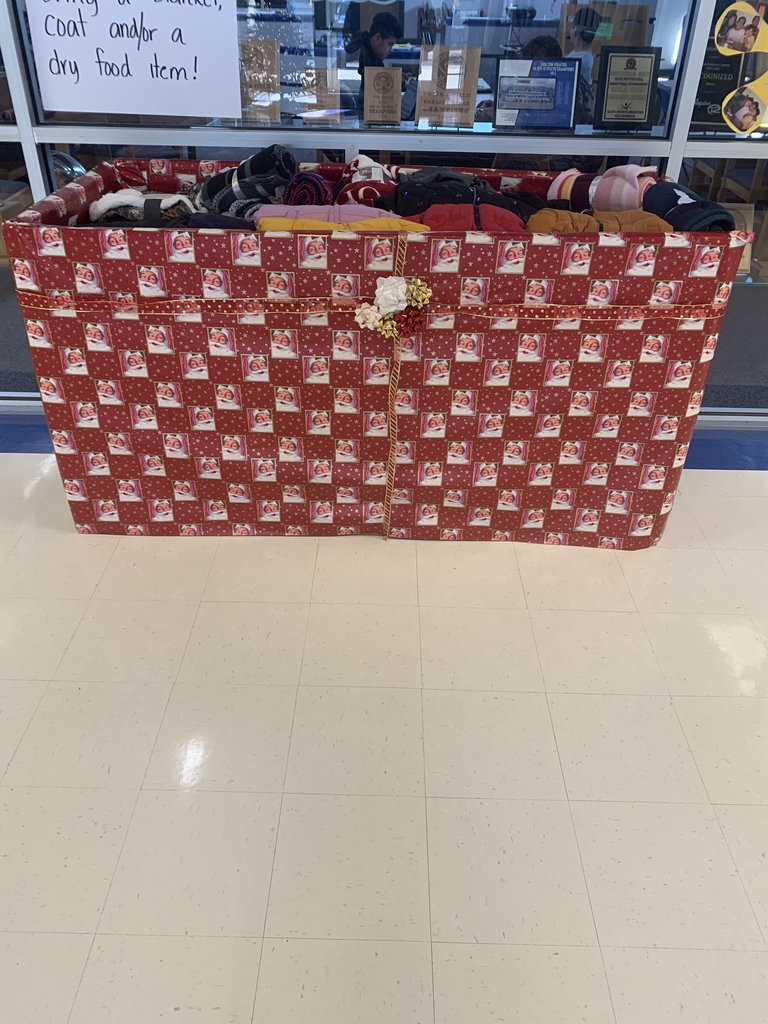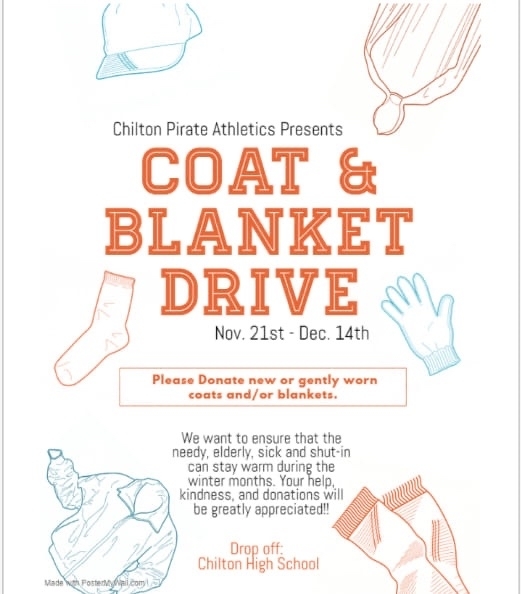 Chilton ISD Juniors visiting the Dallas Holocaust Museum. Experiences are vital to student learning. #Experience #Explore #Engage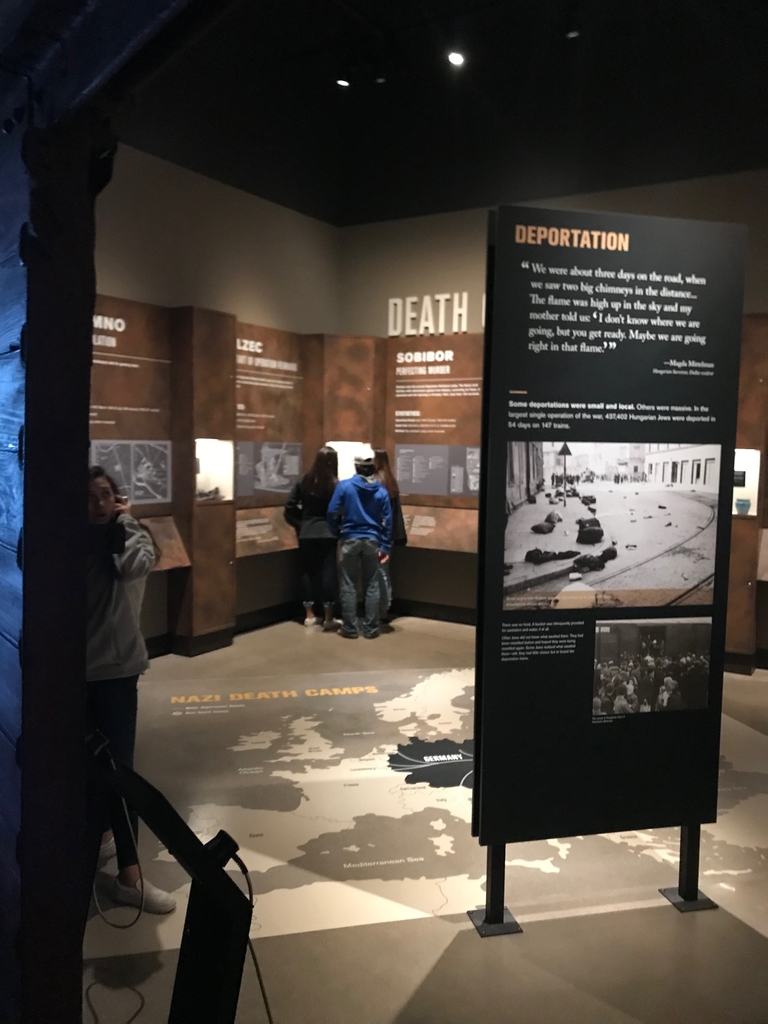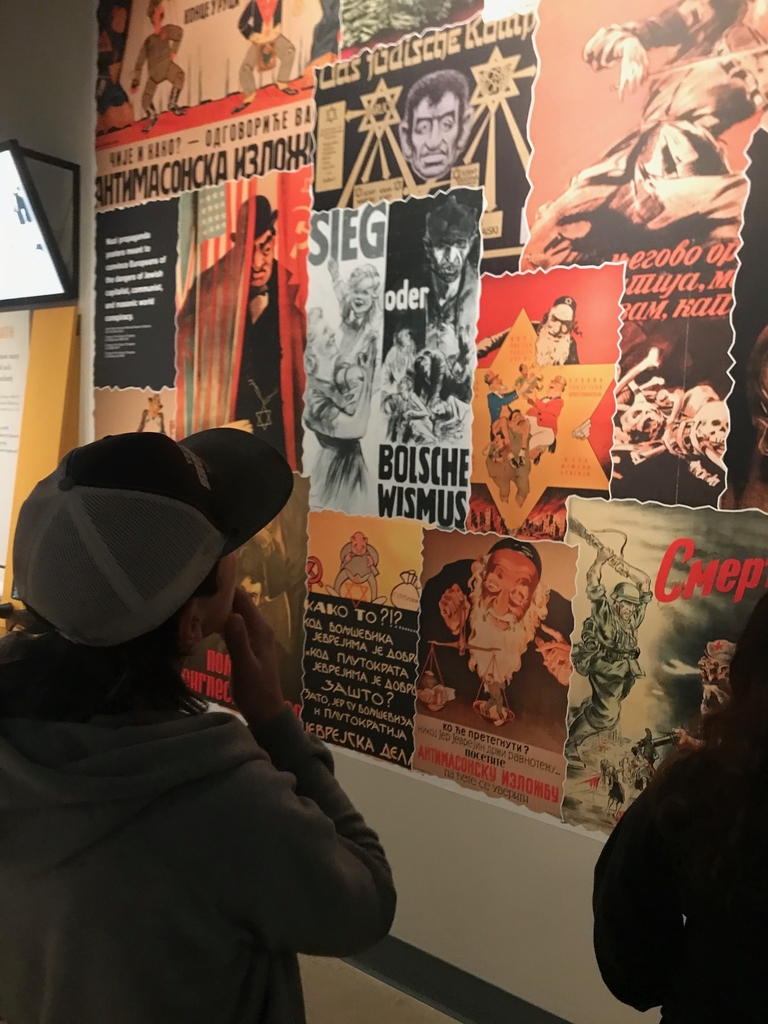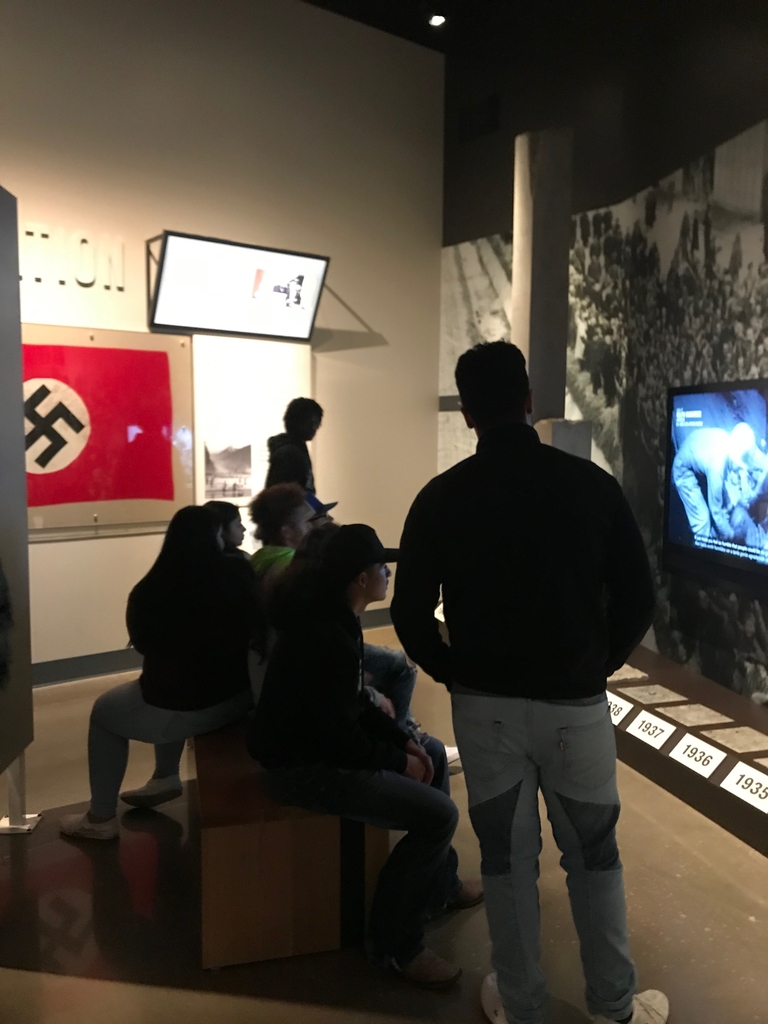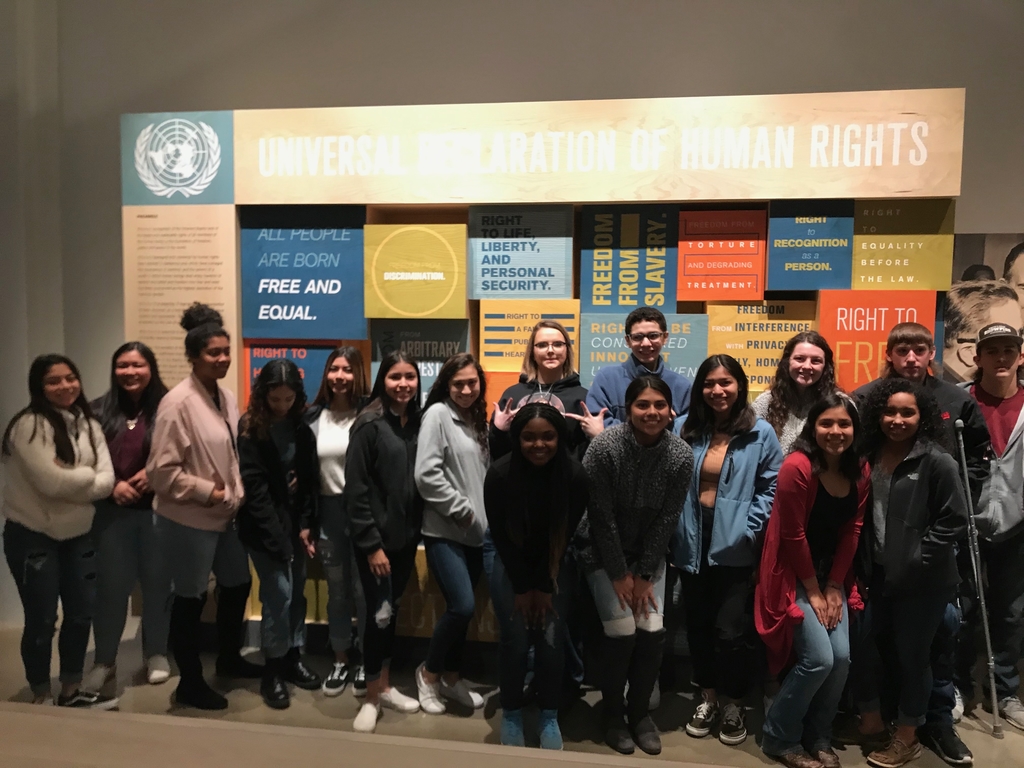 Be Responsible. Be Accountable. #MindsetMatters

We have arrived at DFW. We anticipate arriving in Chilton at 2:00 a.m.

Day 5 Highlights: Arlington National Cemetery Washington Zoo National Air and Space Museum #ExperienceExploreEngage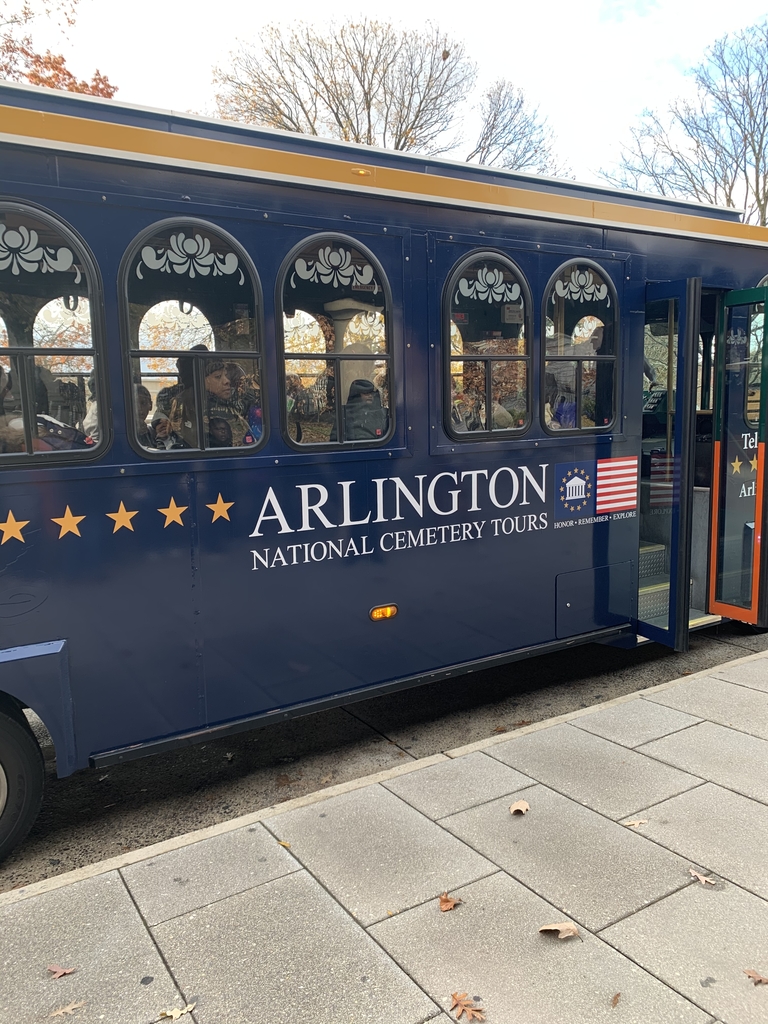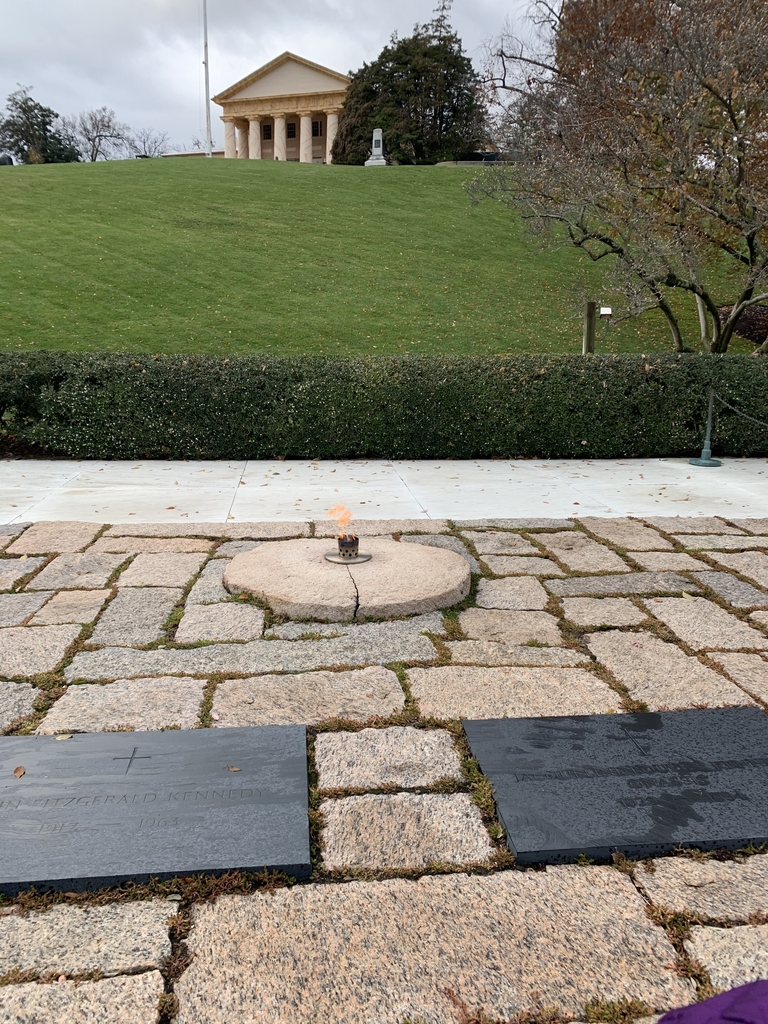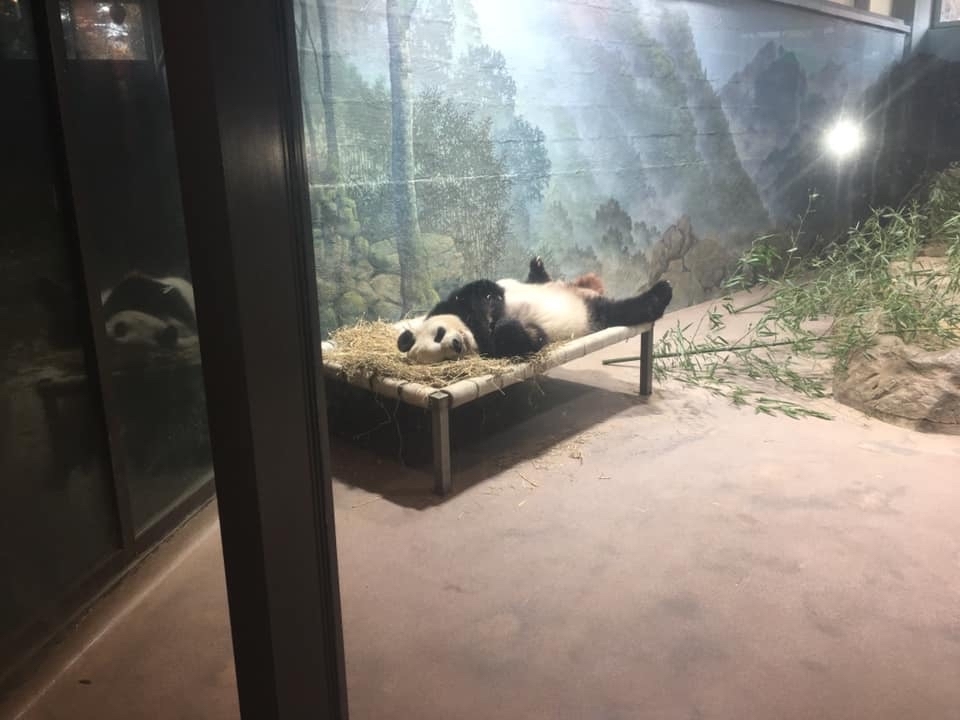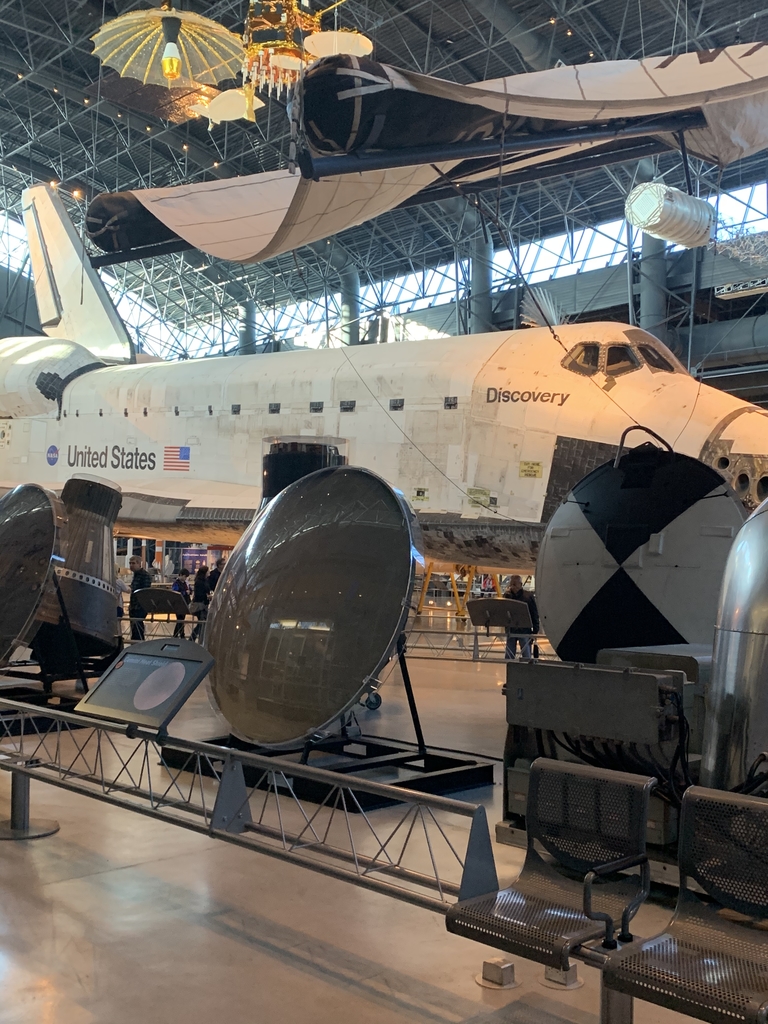 Day 4 Ice Skating: This was too funny!! #ExperienceExploreEngage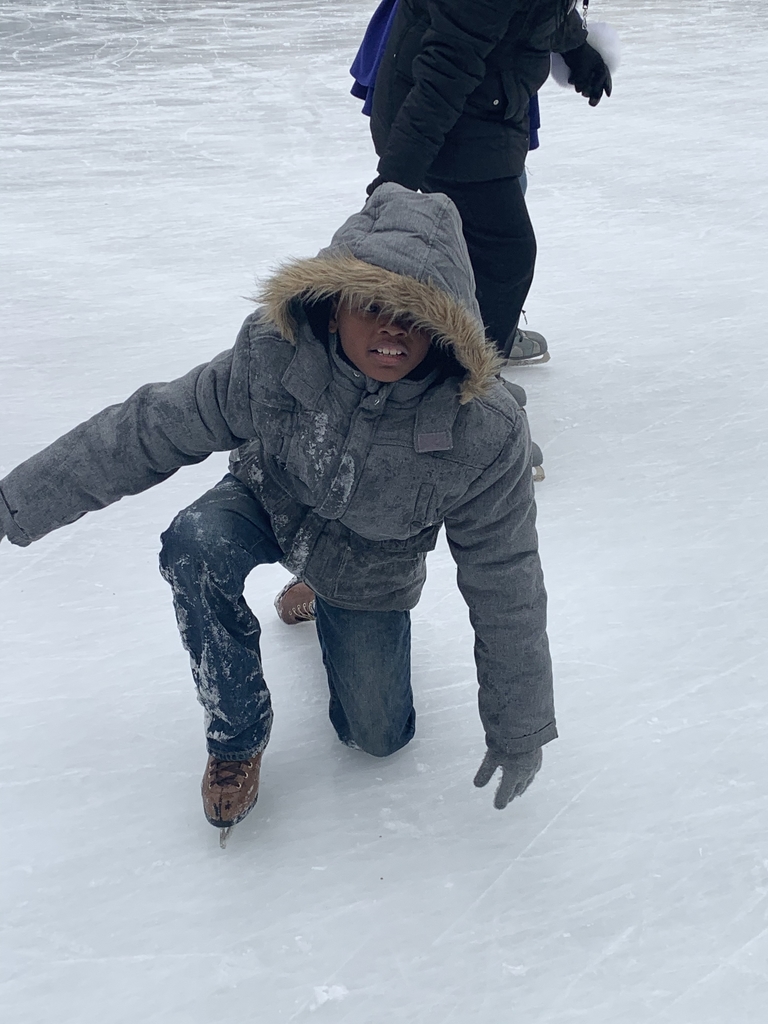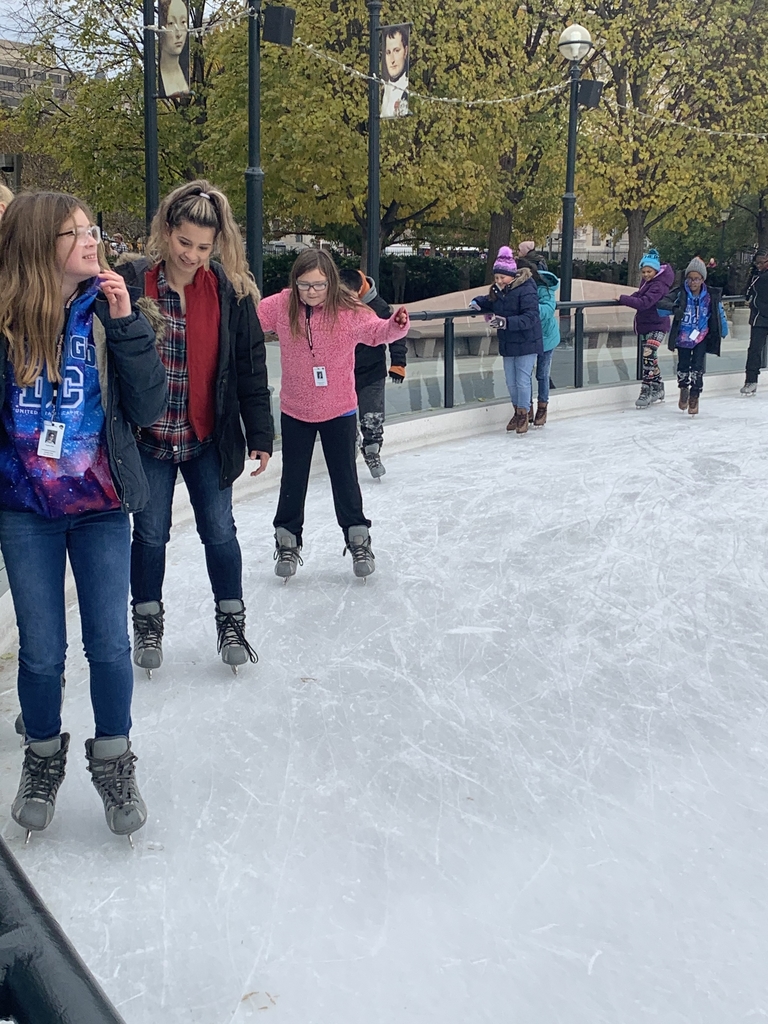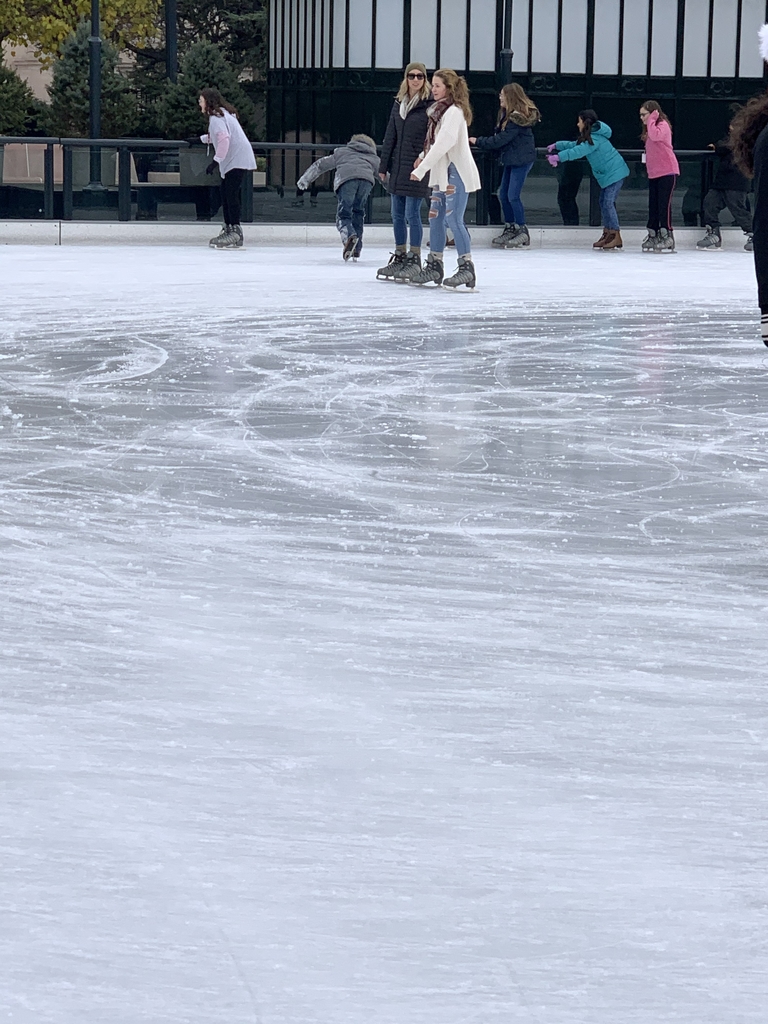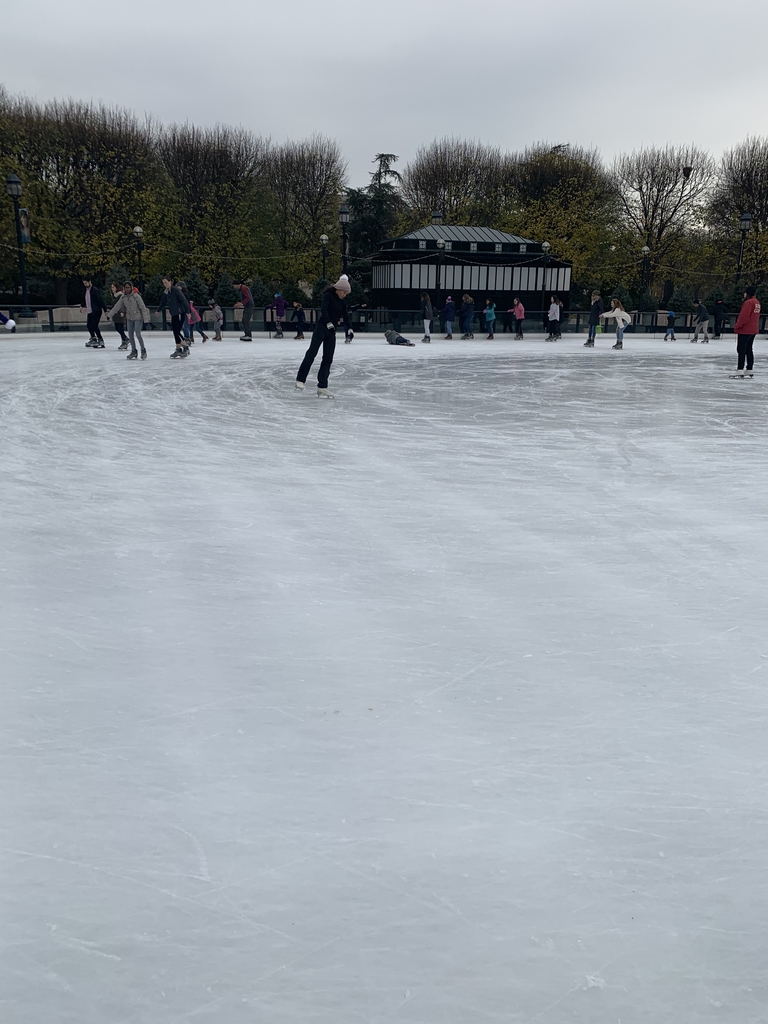 Day 4 Highlights: Monuments, Museums, and More The Lincoln Monument, Korean War Memorial, Vietnam Memorial, the MLK Monument, The Reagan National Building for lunch, the National Archives, and the Museum of Natural Science. Whew...what a day! #ExperienceExploreEngage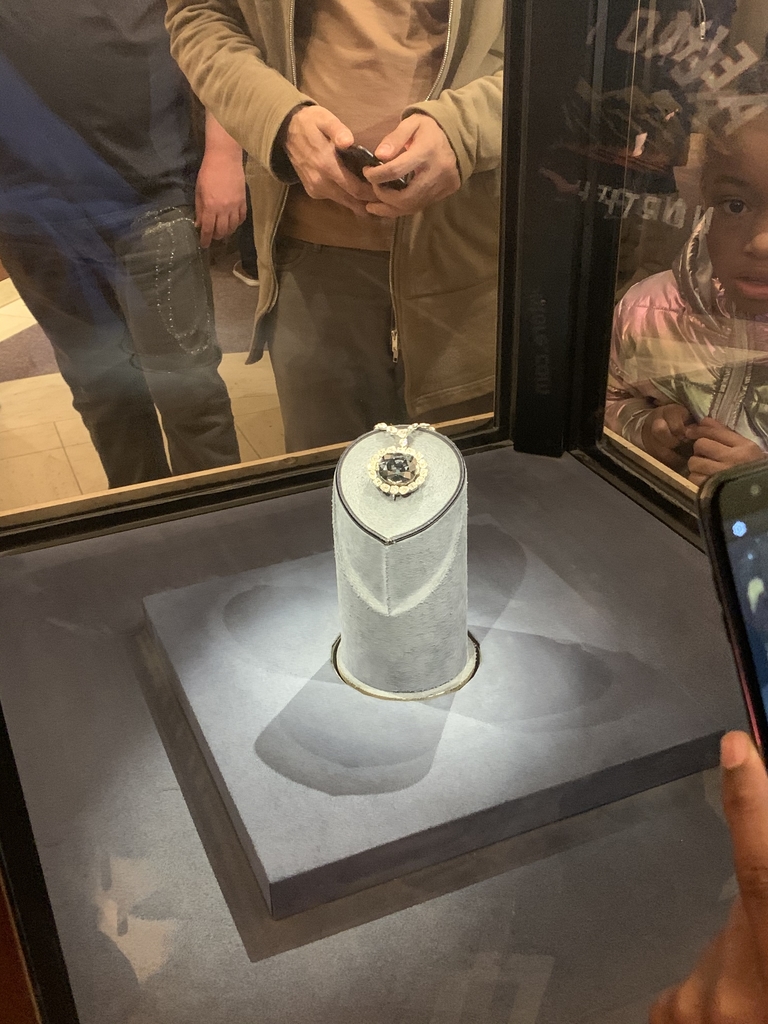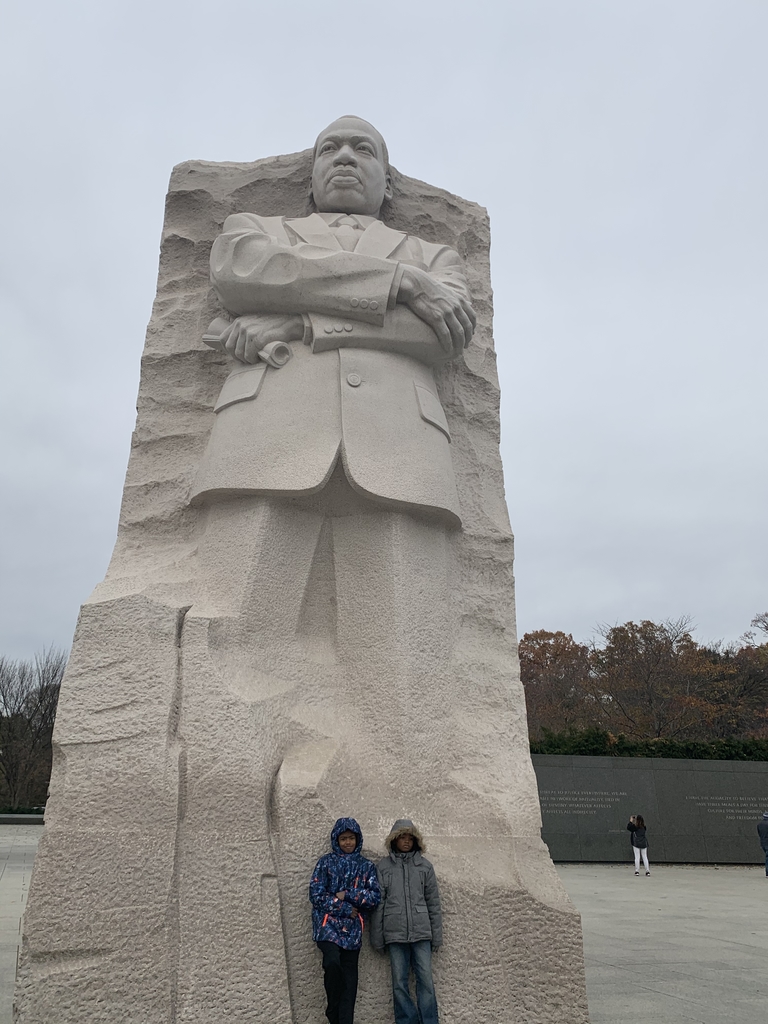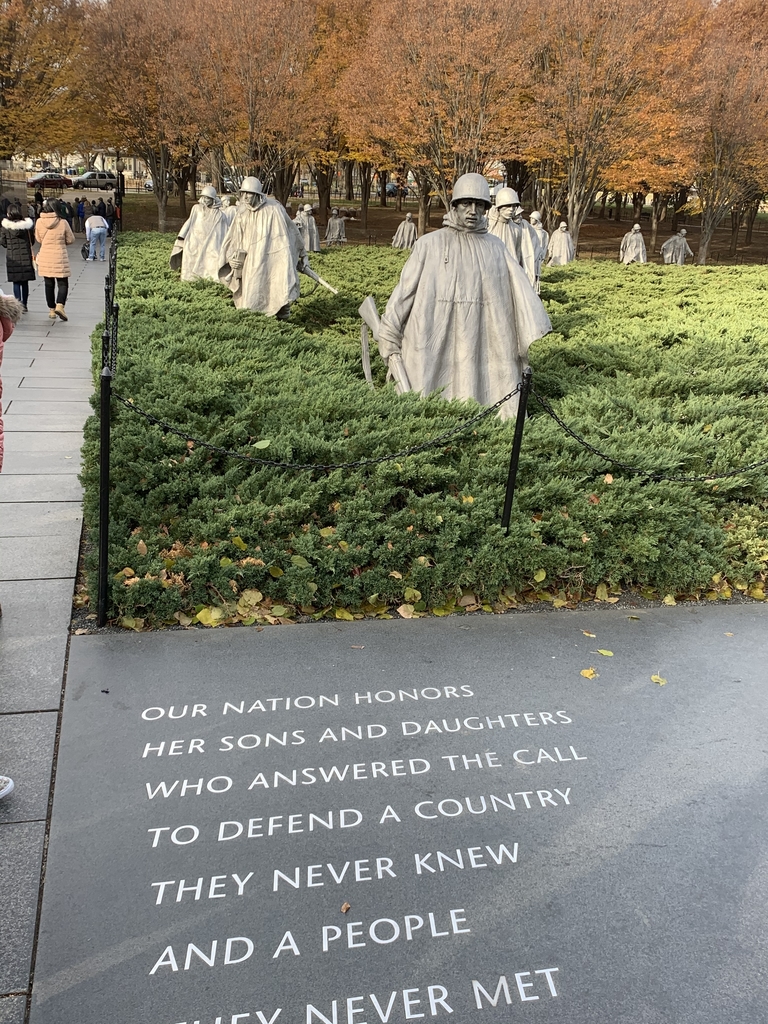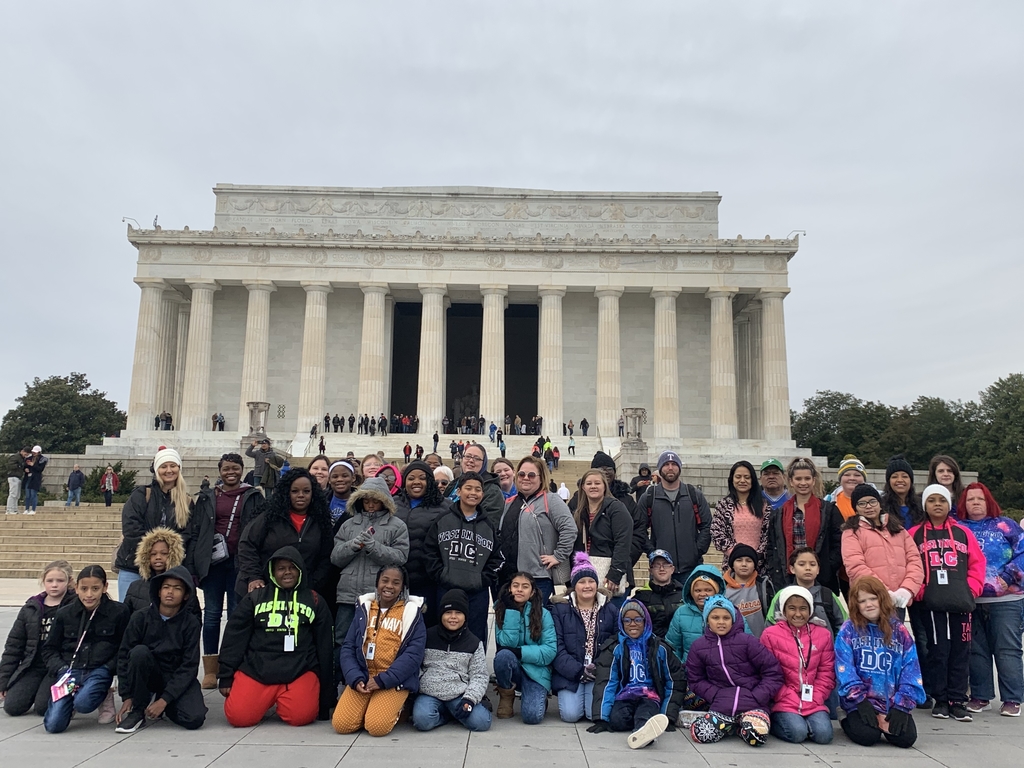 Day 3 Highlights: The National Museum of African American History and Culture The National Museum of American History The United States Holocaust Memorial Museum The Washington Monument Our kids are experiencing some awesome learning by being here. #ExperienceExploreEngage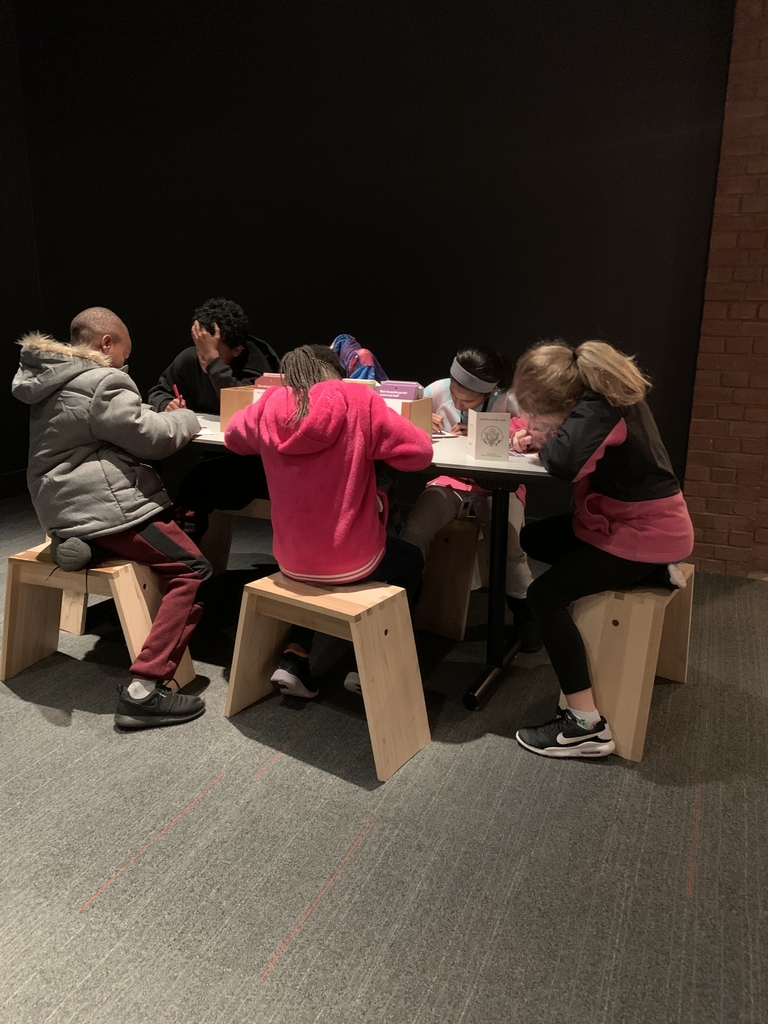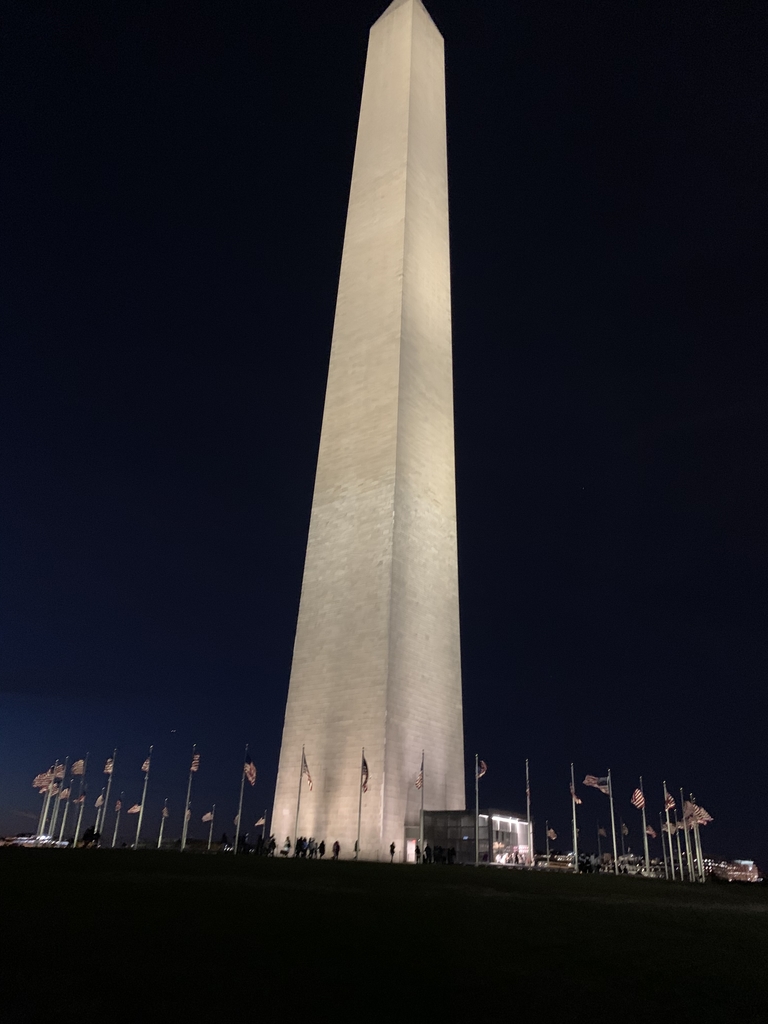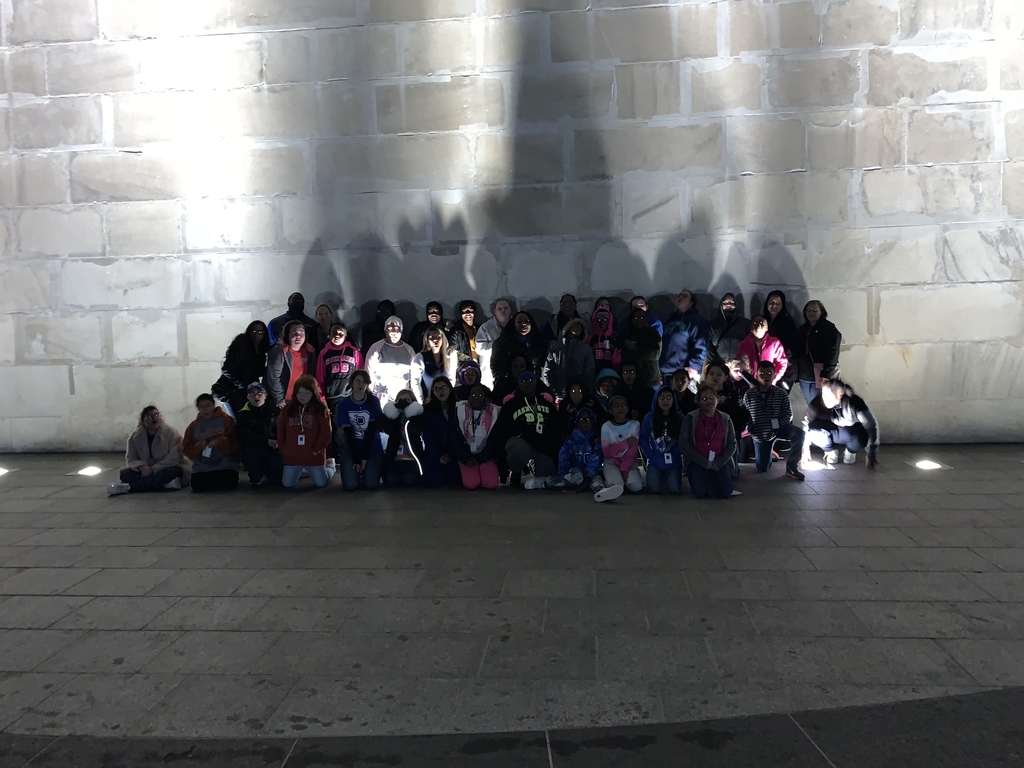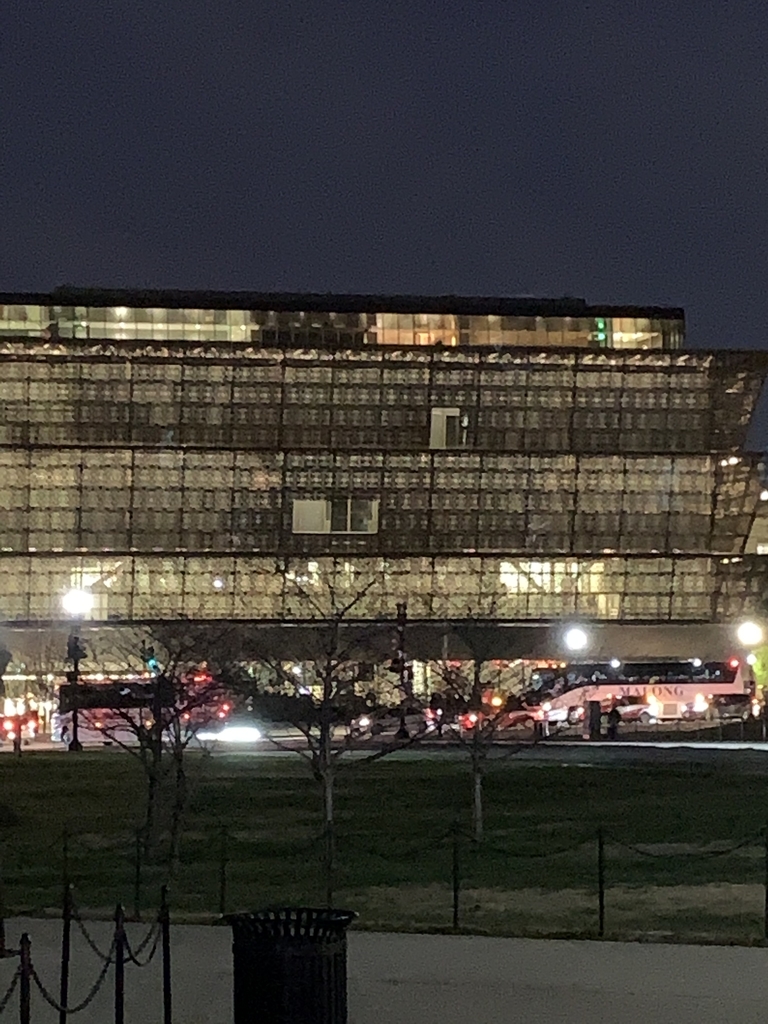 Anatomy Students using their personalized mannequins to identify and learn function of body systems. #ExperientialLearning #ChallengeSupportGrow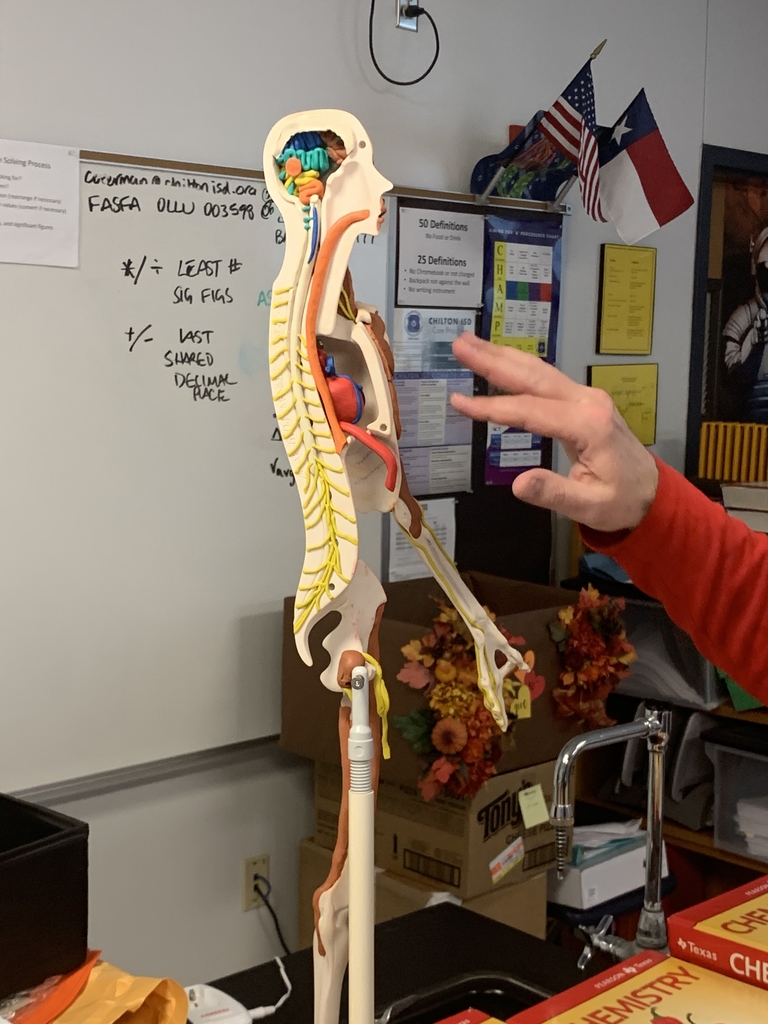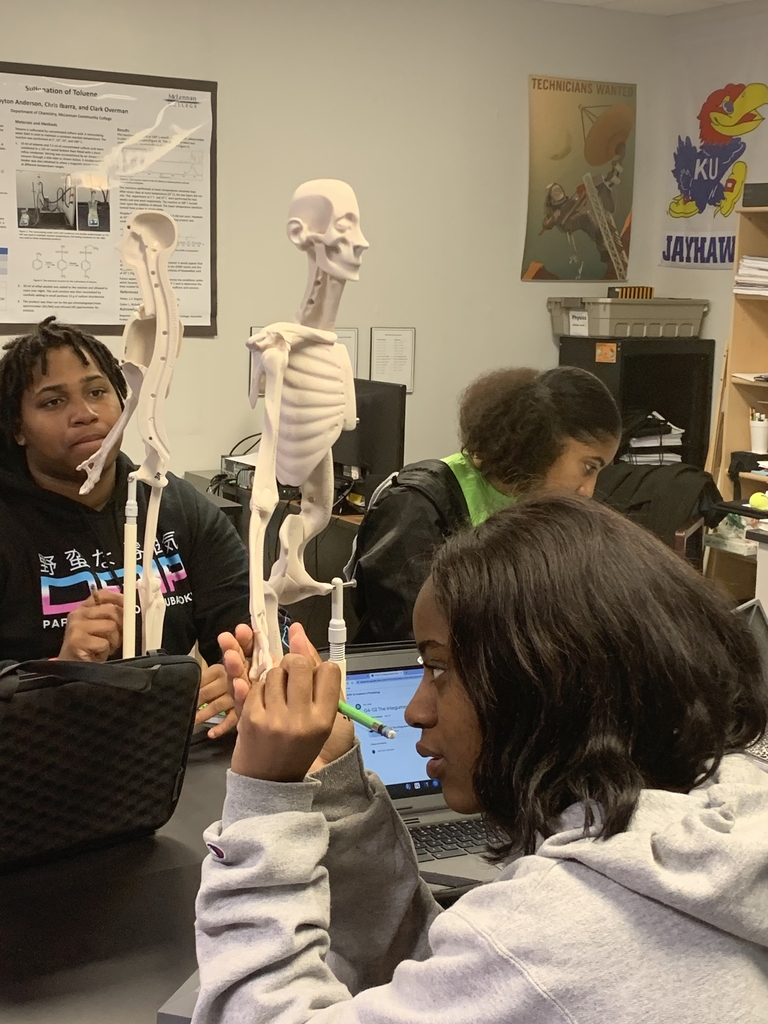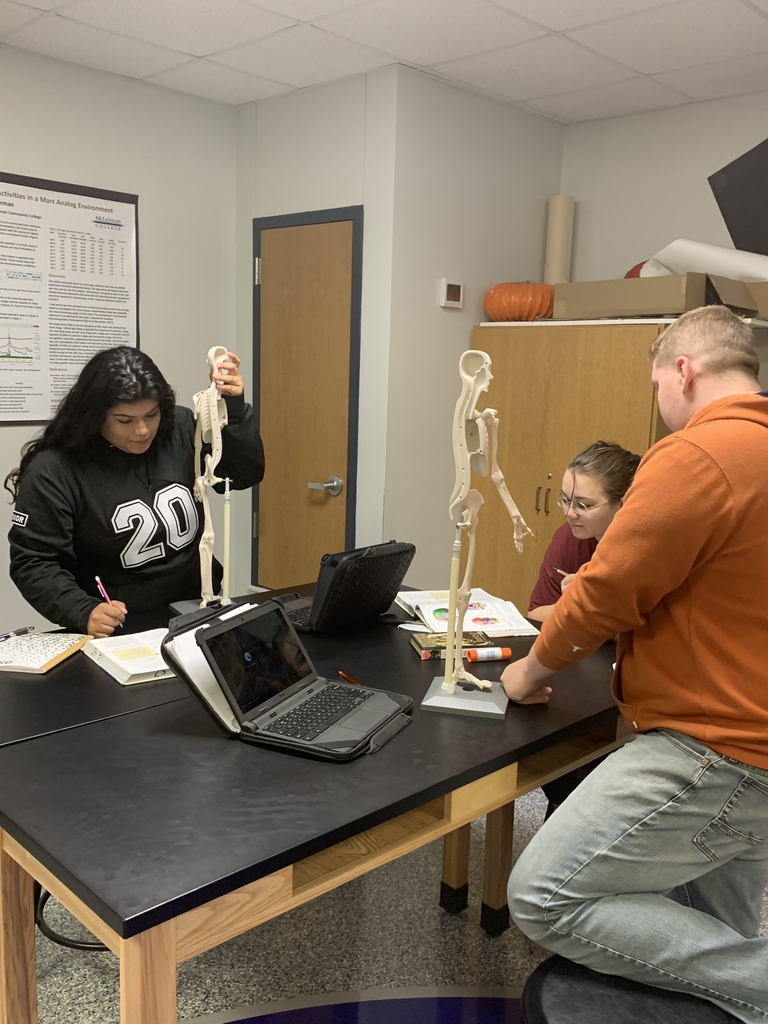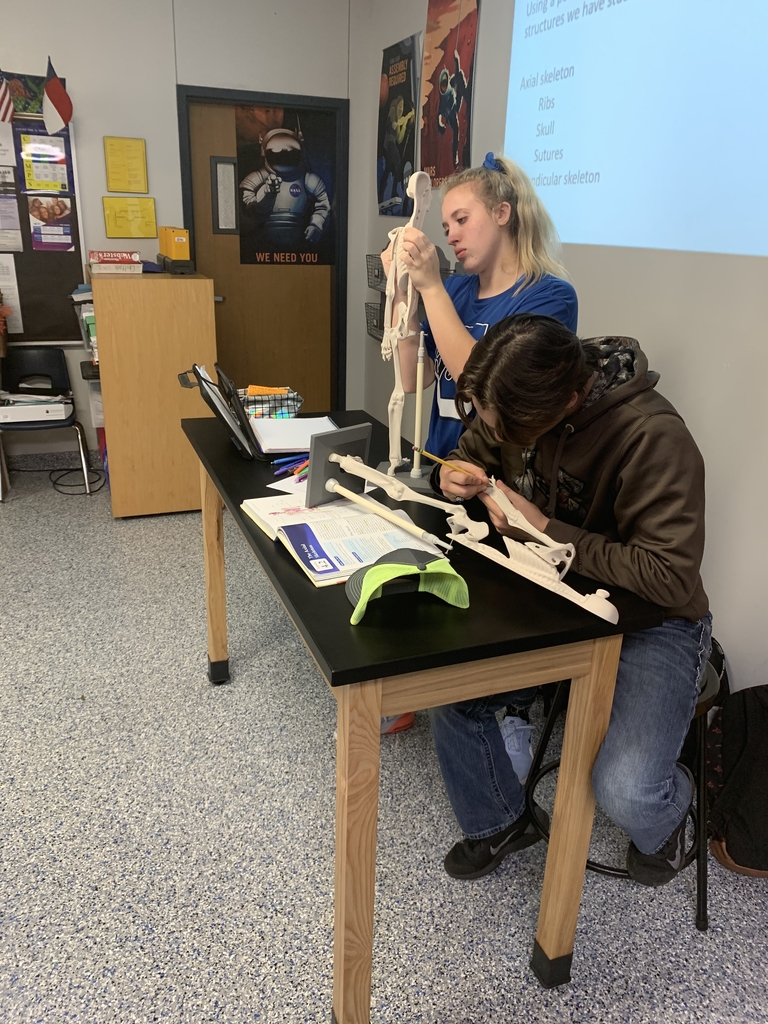 Day 2 Highlights: The Pentagon, Capital Hill Tour, and a visit to the JFK Center for Performing Arts. What a day! #ExperienceExploreEngage #ChallengeSupportGrow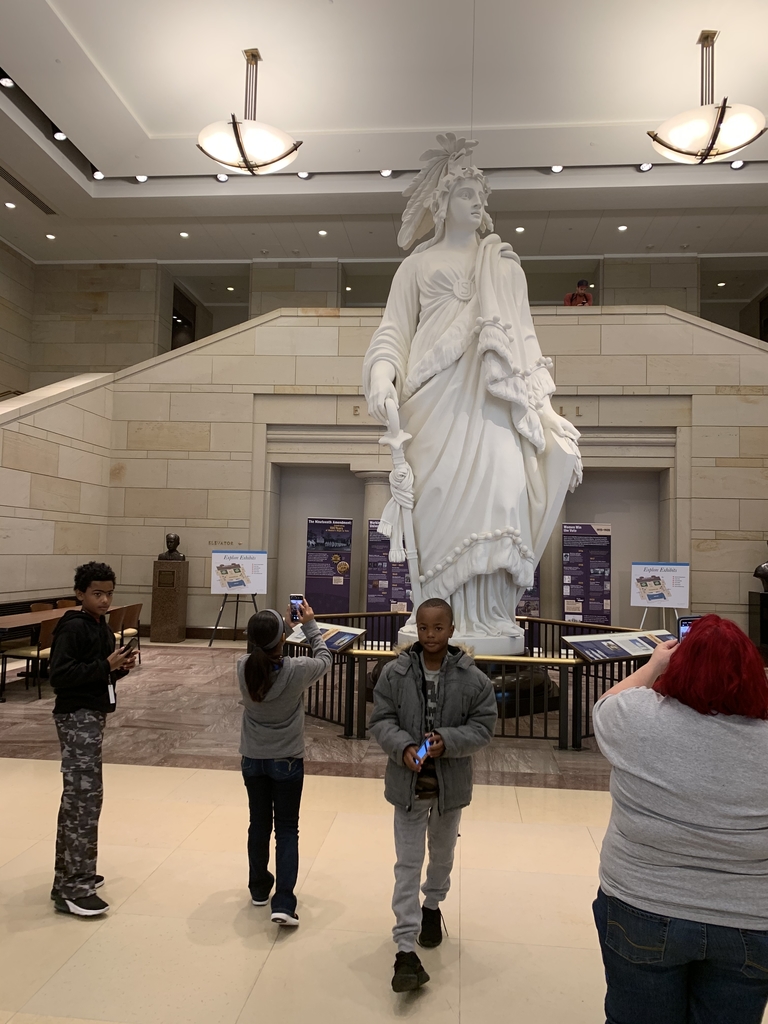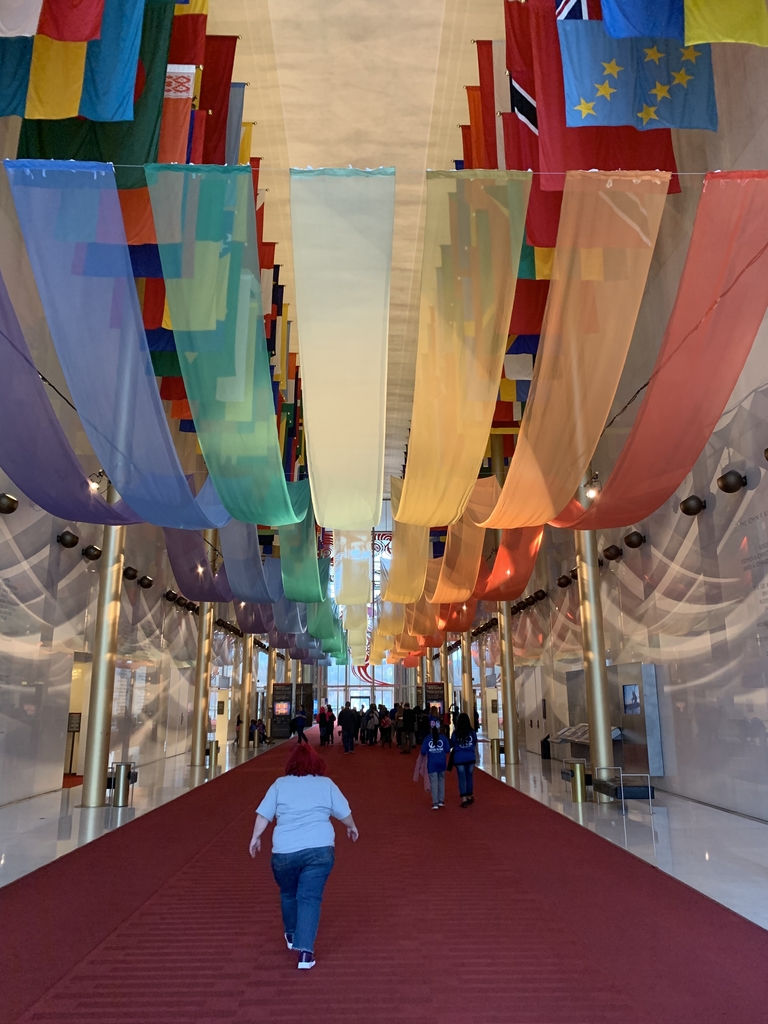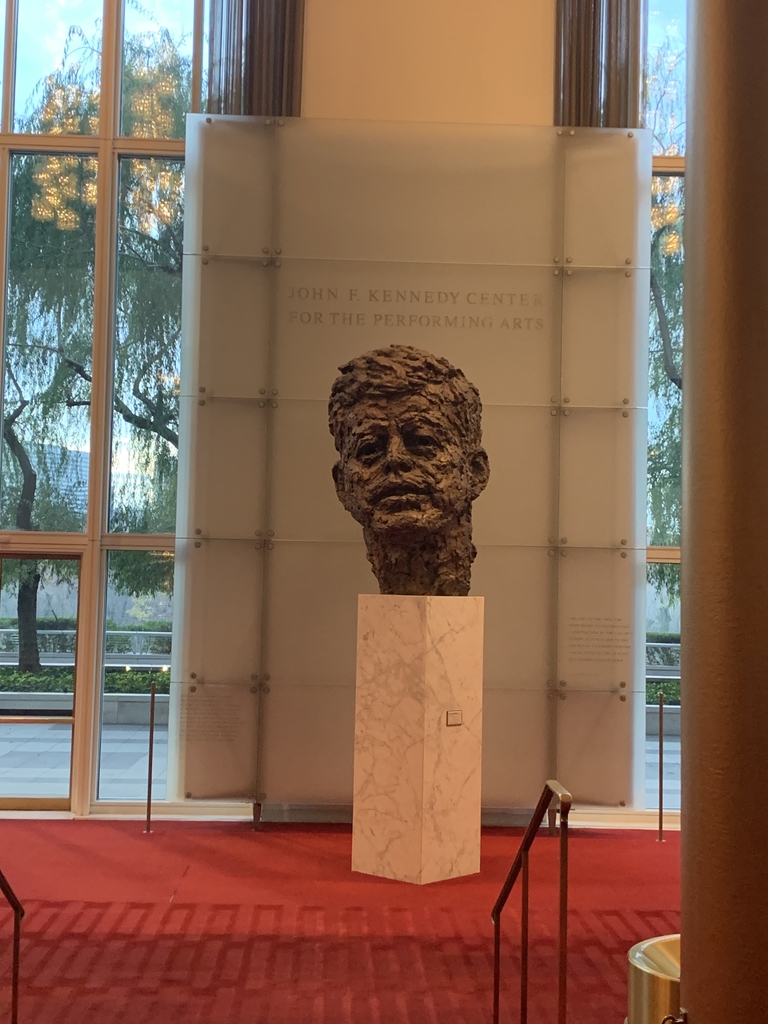 Highlights from Day 1 in DC: Visits to the Supreme Court, Pentagon, and 1600 Pennsylvania Ave. What an experience for our 4th and 5th grade students. #ExperienceExploreEngage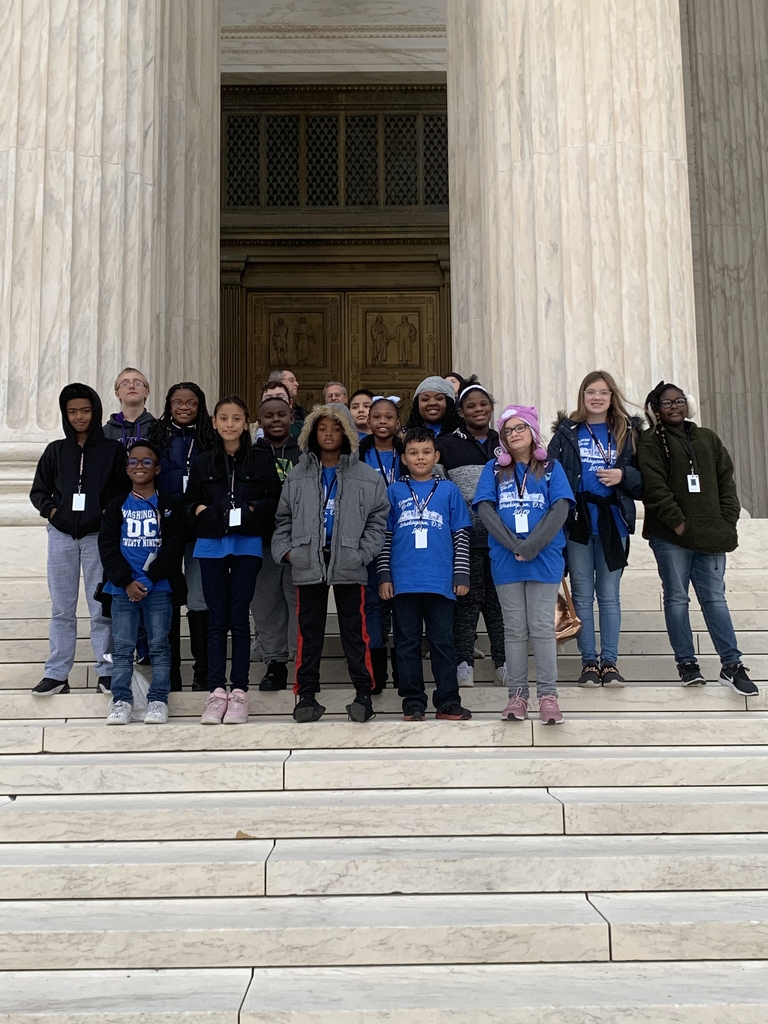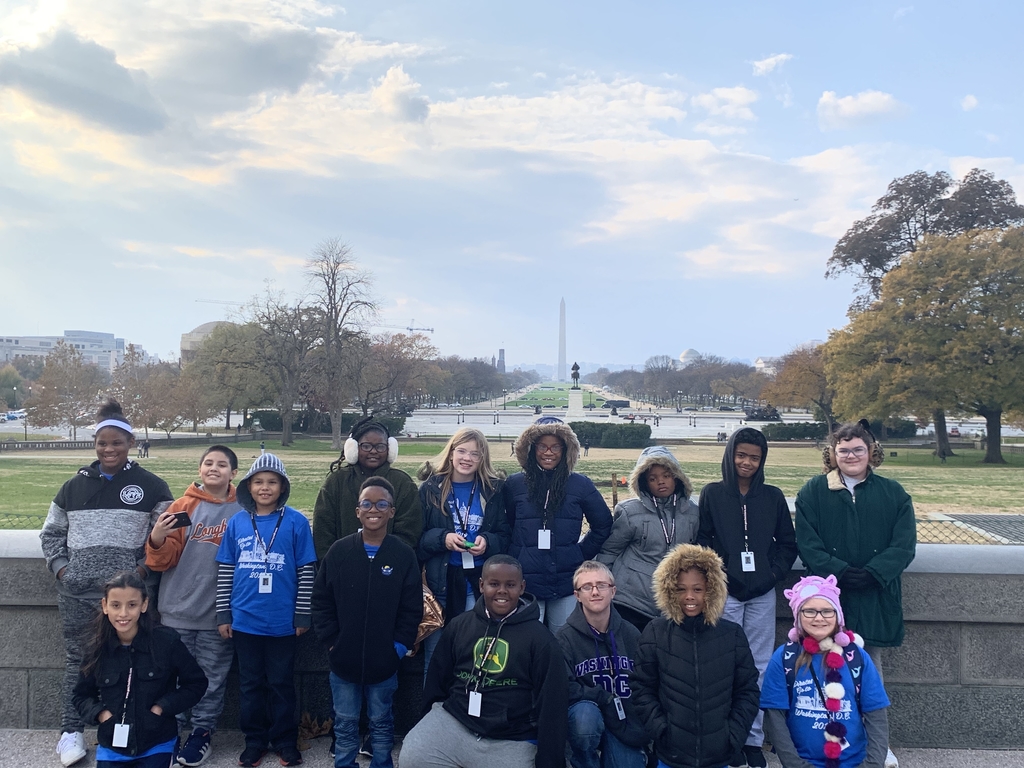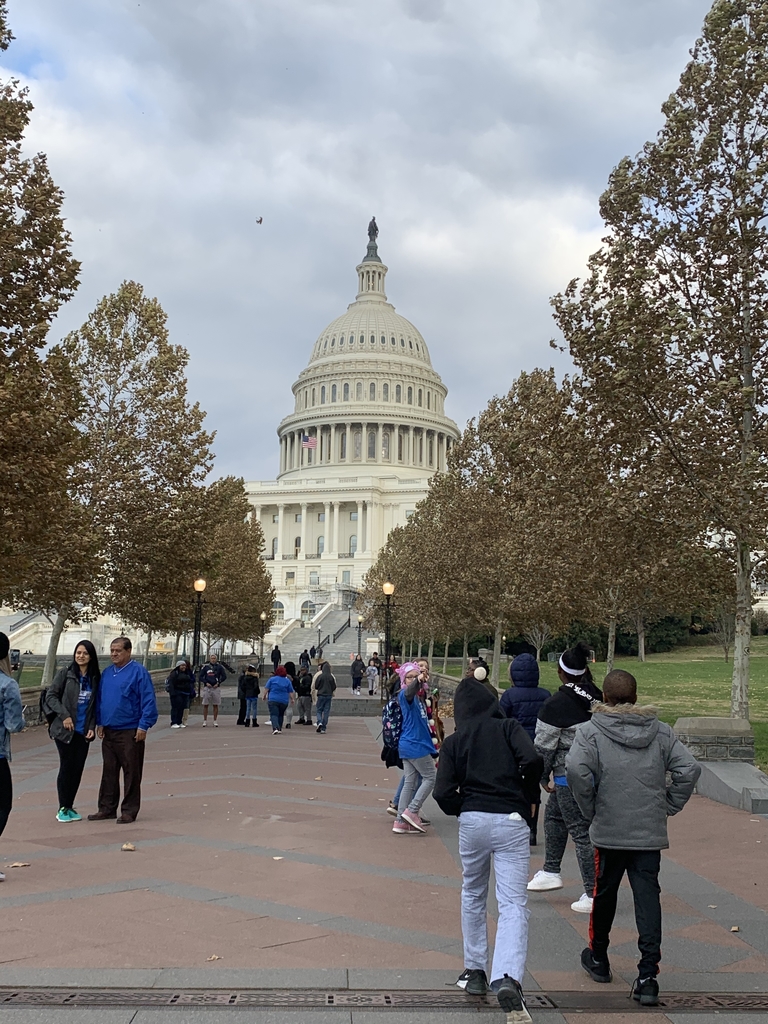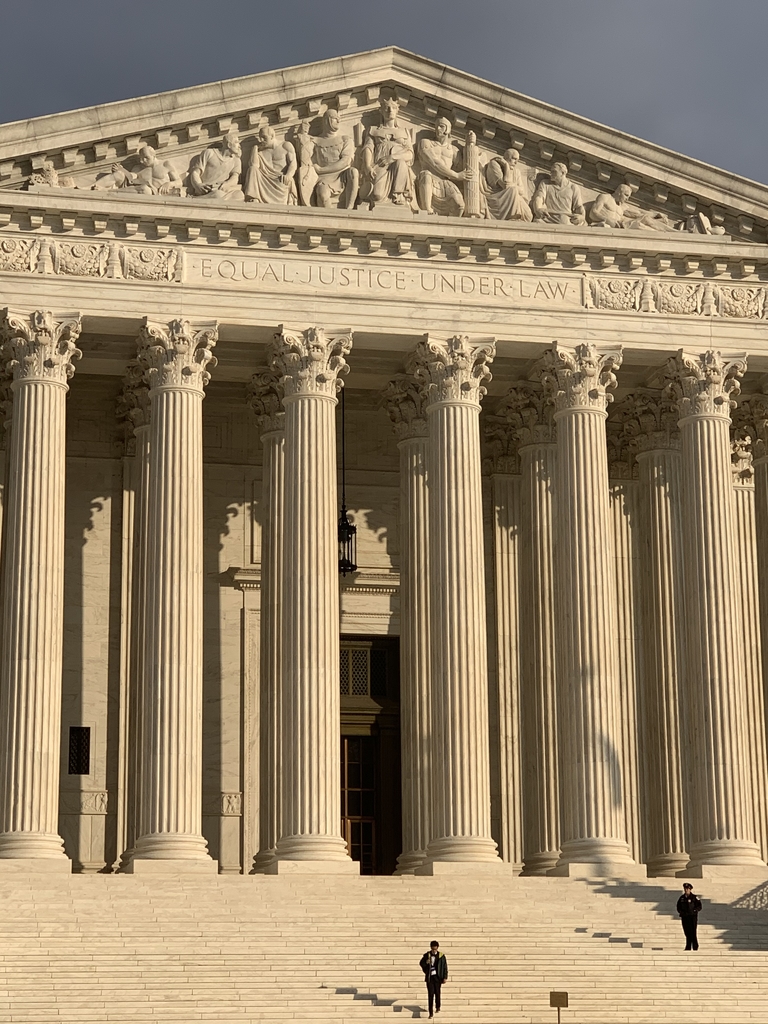 Pirate Nation, In Chilton I.S.D. we believe that our students deserve every opportunity to grow academically, socially, and athletically. As we work to provide our students with the best opportunities available, we would like to announce that our community is partnering with the Robinson Little League organization to ensure that our young athletes have the opportunity to experience competitive baseball and softball. As the Chilton I.S.D. experiences unprecedented growth, we must plan to grow in our athletic offerings as well. With that being said, as we consider expanding our athletic programs to include baseball and softball, it is essential that our students have a solid foundation in this competitive sport. The fee for participation is $75 per athlete and could include students ages 4 - 16. We will host three sign-up days in Chilton ISD: December 10, 2019 from 6:00 p.m. to 8:00 p.m. (Chilton I.S.D. Cafeteria) December 14, 2019 from 1:00 p.m. to 8:00 p.m. (During the Pirate's Wonderland Event) January 14, 2019 from 6:00 p.m. to 8:00 p.m. (Chilton I.S.D. Cafeteria) We are committed to providing our Chilton I.S.D. with the opportunity to participate in little league athletics. This is the first of many great partnerships for our Chilton I.S.D. students. If you have any questions, please contact Brandon Hubbard, Superintendent of Schools at 254-546-1227 or at
bhubbard@chiltonisd.org
. #RefuseToSink​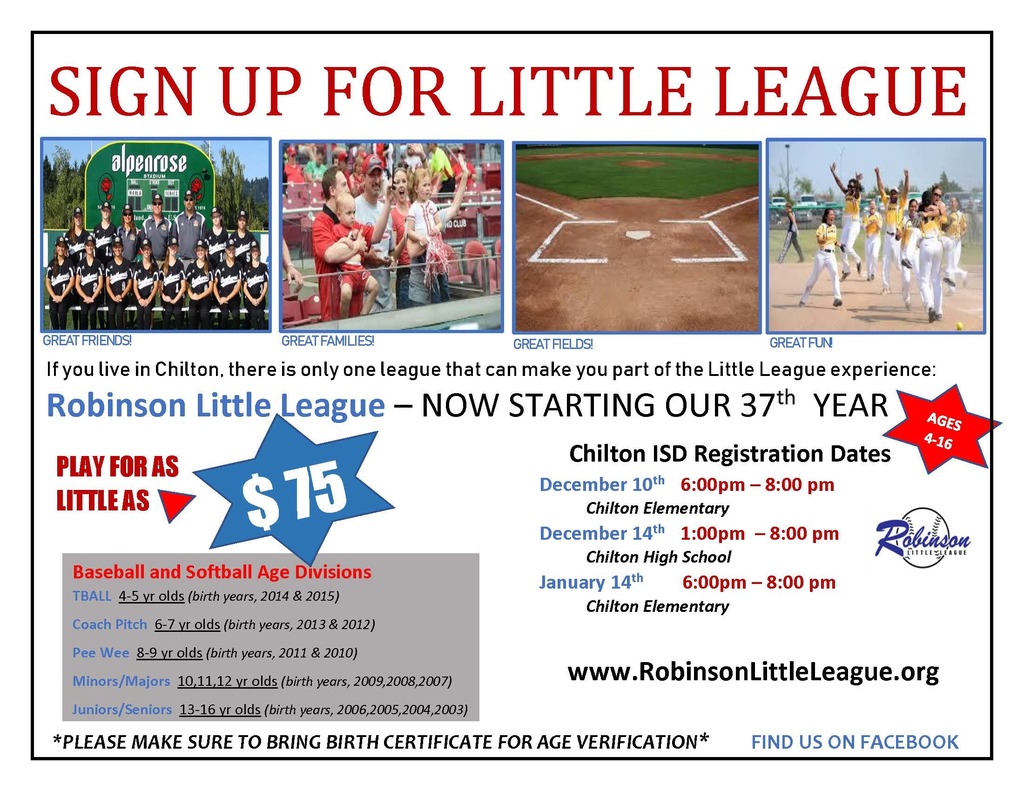 Good Morning Pirate Nation, Here are details for Friday's varsity football game versus Falls City: Kickoff Time: 7:00 p.m., Friday, November 22, 2019 Location: Bob Shelton Stadium (Hays Consolidated ISD), Buda, TX Adult Admission: $6 Student Admission: $4 #BiDistrictChamps #FallsWillFall

Good Morning. Atmos Energy has notified the Chilton I.S.D. of an interruption in gas service in the town of Chilton. At present, this interruption does not constitute an emergency and crews are working in the town to restore service. Again, this is not an emergent situation. We will continue with or normal school activities. Should anything change, we will contact parents as soon as possible. If you have any questions, please contact the Chilton ISD main office.