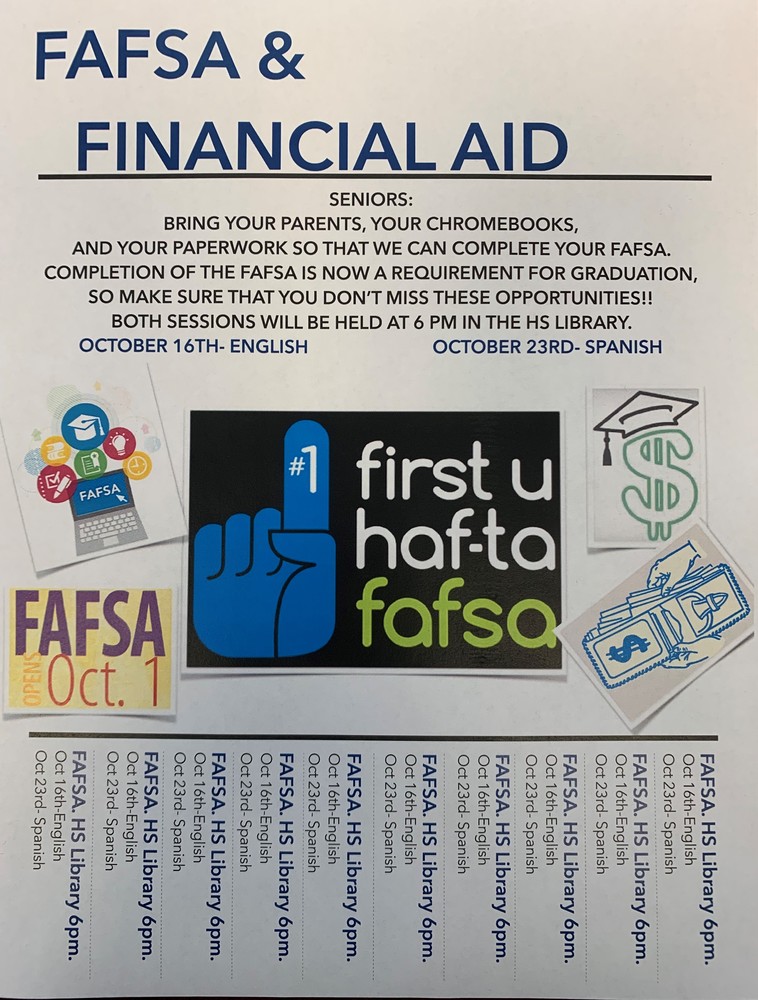 FAFSA Night Sessions
Brandon Hubbard
Thursday, September 19, 2019
Good Afternoon. As you may already know, the completion of the Free Application for Federal Student Aid (FAFSA) is now a requirement for all Texas High School graduates. In order to facilitate this completion process, the Chilton ISD will host two FAFSA night sessions:
Wednesday, October 16, 2019 from 6:00 p.m. to 8:30 p.m. (English Session)
Wednesday, October 23, 2019 from 6:00 p.m. to 8:30 p.m. (Spanish Session)
Parents and guardians of seniors will receive a mailed letter providing more specific information regarding the documents necessary for these sessions. If you have additional questions, please contact Mrs. Amber Lipsey at 254-546-1229.