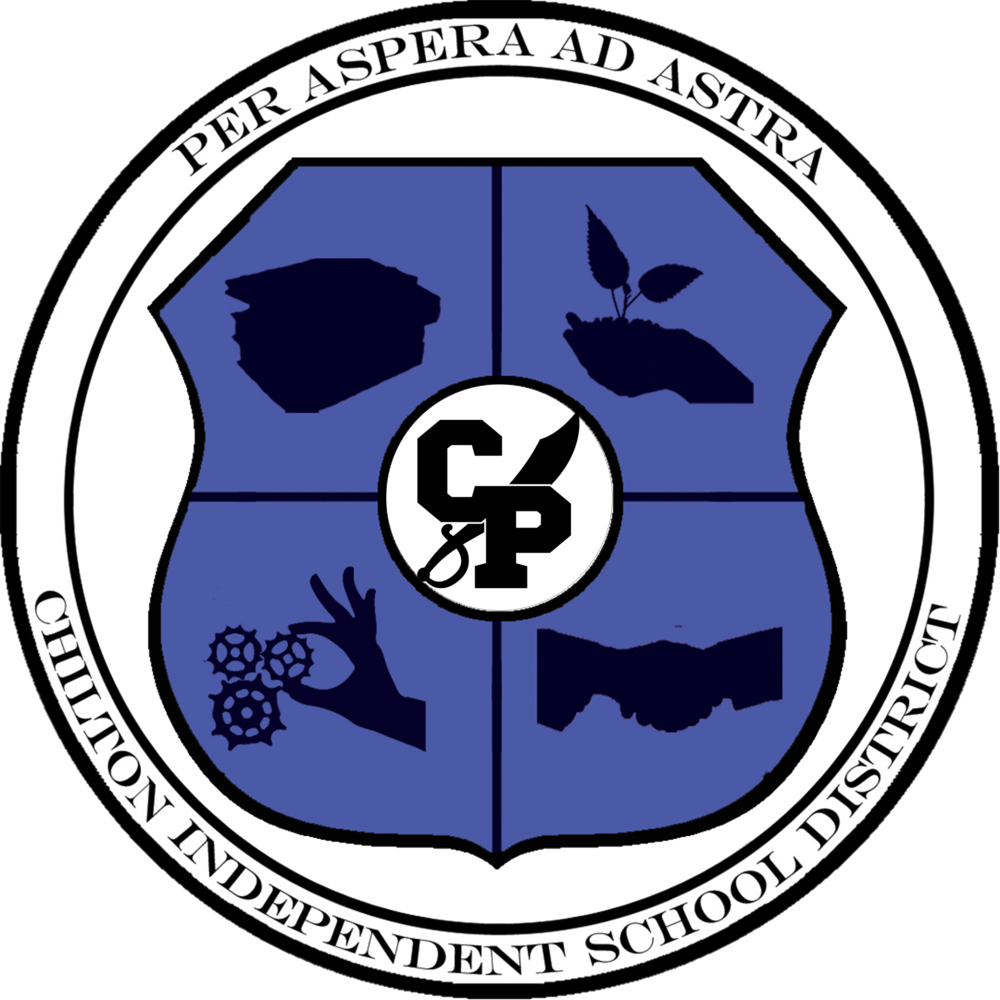 Secondary Assignments and Instructions (April 20, 2020)
Brandon Hubbard
Monday, April 20, 2020
Secondary (Per Mrs. Sharp)
New assignments will be available for secondary students on Monday, April 20, 2020. Assignments will be available in traditional paper formats and via online platforms. Packet distribution and return will be from 12:00 p.m. to 4:00 p.m. on Monday, April 20, 2020 and from 10:00 a.m. to 2:00 p.m. all other days. Mrs. Sharp will be in Marlin on Tuesday, April 21 from 2:00 p.m. to 4:00 p.m. Please visit the news section of the Chilton ISD website (www.chiltonisd.org) or the district Facebook page for additional information.
Athletes:
Coach James will be available to distribute resistance bands and jump ropes for athletes to support conditioning during closure. Please remember that if you want to be a champion, you must work like a champion. Your character is not defined by what you do when others are watching. Your character is who you are when no one is watching.

Seniors:
Mrs. Lipsey will be available from 12:00 p.m. to 1:00 p.m. to distribute graduation orders. Please stay tuned as we are working on a plan for graduation. Plans will be finalized after we receive additional guidelines from the governor.
Link to Zoom Log In Information: https://www.chiltonisd.org/o/chilton-isd/browse/116970
Link to Assignments Folder: https://www.chiltonisd.org/o/chilton-isd/browse/124536