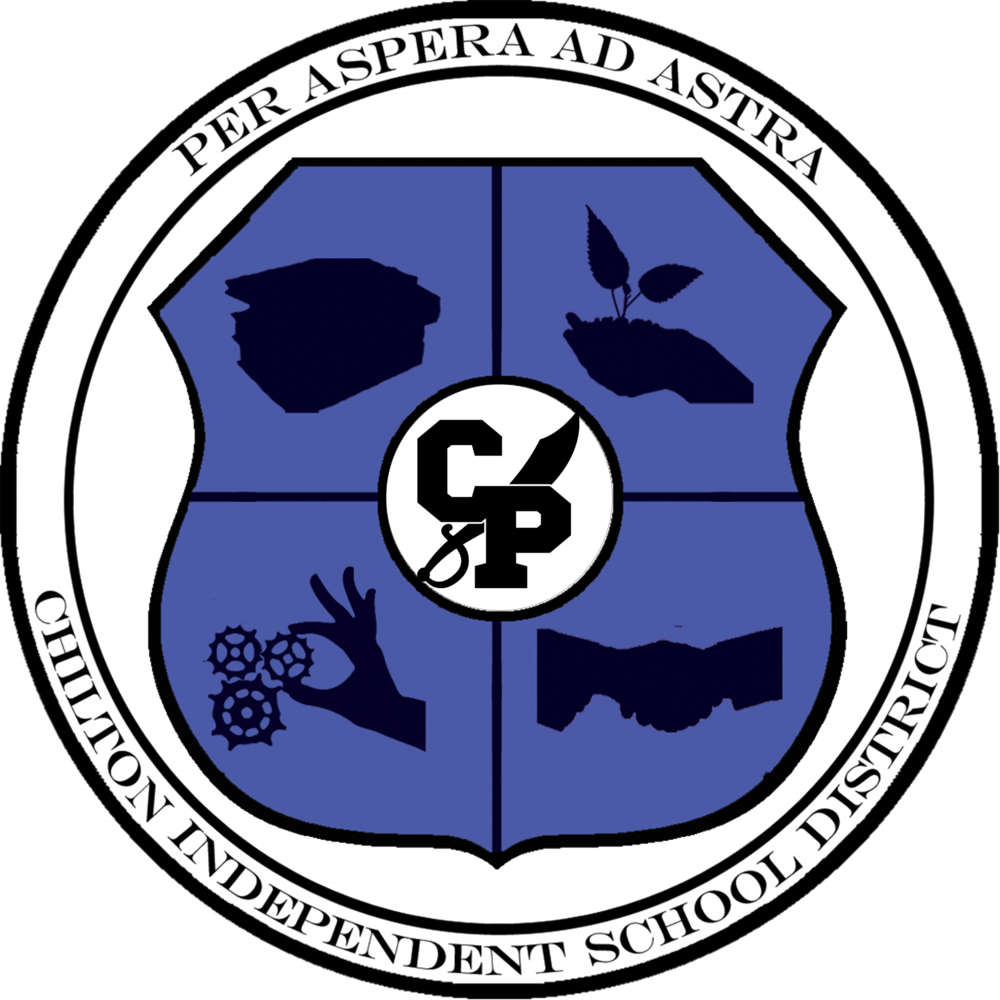 Secondary Zoom Schedule
Brandon Hubbard
Monday, March 30, 2020
Please see the information below containing the Zoom schedule and access codes for Chilton ISD secondary teachers. If you have any questions, please contact Mrs. Jennifer Sharp, Secondary Principal.
Chilton Secondary Zoom Meetings Instruction and Interaction

Students might need to highlight and copy URL in internet search bar if link does not work!

Middle School/High School:
Beavers Tuesdays All 6th Science 12:20 https://us04web.zoom.us/j/9720...

Boal Wednesdays Read 2:00 and Writing 2:15 https://us04web.zoom.us/j/9372... Meeting ID: 937 244 212
Andrade Wednesdays 6th Grade ELAR 4:00 https://zoom.us/j/2927889592 Meeting ID: 292-788-9592 8th Grade ELAR 4:30 https://zoom.us/j/2927889592 Meeting ID: 292-788-9592

Edney Thursdays 6th World History 4:00 https://zoom.us/j/3264217976 Meeting ID: 326-421-7976 7th Texas History 3:00 https://zoom.us/j/3264217976 Meeting ID: 326-421-7976


Coach Black Wednesdays 8th Grade Science 12:00 https://us04web.zoom.us/j/5571... Meeting ID: 557 156 8761 Topic: 7th Grade Science 3:00 https://us04web.zoom.us/j/5571... Meeting ID: 557 156 8761

Farley Alg 1 Tuesdays 1:25 Session Algebra I 8th (PAP) https://zoom.us/j/404571309 Meeting ID: 404 571 309

Coach Vic Wednesdays 8th Grade Social Studies 1:00 https://zoom.us/j/5166839646 Meeting ID: 516 683 9646

Hubbard Tuesdays https://zoom.us/j/8631340102 Meeting ID: 863 134 0102 6th Grade 1:00 7th Grade 1:20 7th PAP and 8th Grade 1:40

Ramos Wednesdays English 1 (9th grade) 2:00 https://us04web.zoom.us/j/3316... Meeting ID: 331 679 331 English 3 (11th grade) 2:30 https://us04web.zoom.us/j/8862... Meeting ID: 886 298 254

Wilson Wednesdays English II (10th grade) 2:00 https://zoom.us/j/538343931 Meeting ID: 538 343 931 College Prep-Wilson (12th grade) 2:15 https://zoom.us/j/296433053 Meeting ID: 296 433 053 English IV (12th Grade) 2:30 https://zoom.us/j/367562740 Meeting ID: 367 562 740

Davis Mondays Economics (12th grade) 11:00 https://us04web.zoom.us/j/8318... Meeting ID: 831 855 8190 United States History (11th Grade) 11:30 https://us04web.zoom.us/j/6005... Meeting ID: 600 504 448 Topic: World History (10th Grade) 12:00 https://us04web.zoom.us/j/8318... Meeting ID: 831 855 8190

Coach Vic Wednesdays 9th Grade 1:30 https://zoom.us/j/5166839646 Meeting ID: 516 683 9646

Farley Tuesdays 1:50 Session Algebra I 9th - https://zoom.us/j/675276854 Meeting ID: 675 276 854 2:15 Session Geometry 10th https://zoom.us/j/437761968 Meeting ID: 437 761 968 2:40 Session Algebra II https://zoom.us/j/716005915 Meeting ID: 716 005 915 1:00 Session Geometry 9th (PAP) https://zoom.us/j/155565005 Meeting ID: 155 565 005