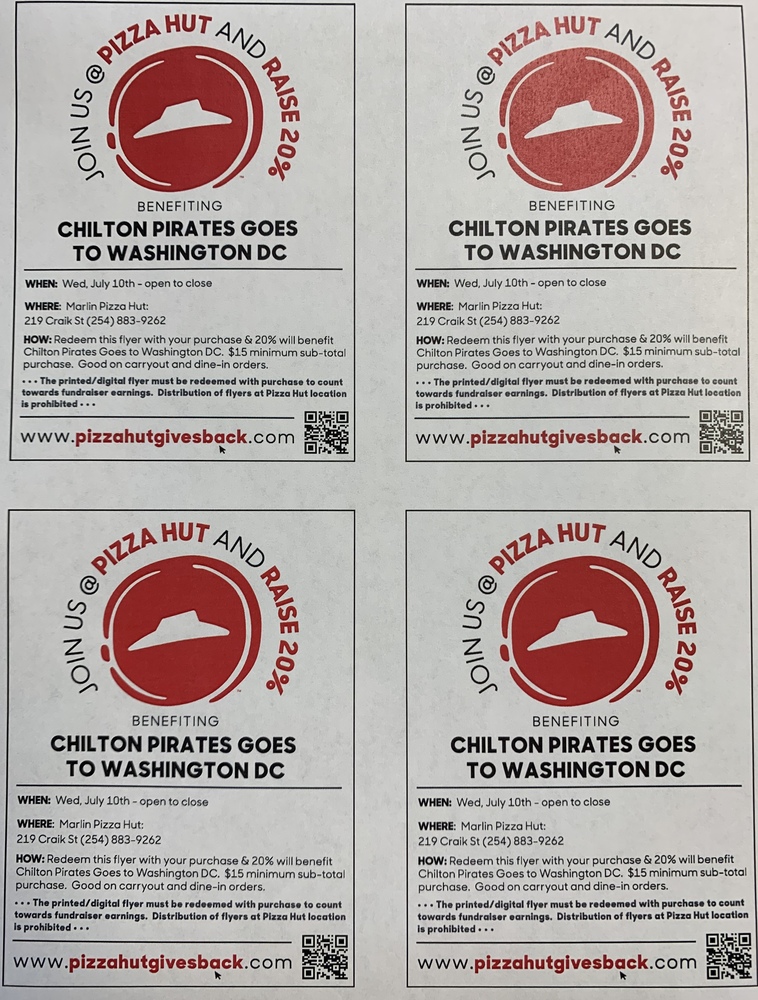 Chilton Pirates Are Going to D.C.
Brandon Hubbard
Monday, July 08, 2019
During the 2019-2020 school year, the 4th and 5th grade students will explore our nation's capital. During this trip our students will have the opportunity to explore monuments, national museum's, and government offices. In order for this trip to be possible, we need your support. Please eat lunch and/or dinner at the Marlin Pizza Hut on July, 10, 2019. Bring the attached flyer so that 20% of all proceeds will be donated to the Chilton Pirates Washington, D.C. learning experience. Thank you in advance for supporting our students' learning.
Per Aspera Ad Astra.